Thinking outside the planet - educators join the dots on our Earth System
About this Event
Earth System science is the exciting and complex knowledge base underpinning sustainability and Earth stewardship. But with a body of knowledge so vast and so new the challenge is how can we find coherent joined-up and sustainable ways to teach and learn it?
This is a two-part National Science Week event that aims to address this challenge.
Part one is an Earth System and climate science education seminar and is open to the public. Part two is an informal workshop for primary and secondary teachers and educators who work with the ACARA school curriculum.
Following an Earth System and climate science education provocation by ANU PhD candidate Inez Harker-Schuch the ACARA Science K-10 curriculum will be interrogated and easy links and opportunities to address sustainability and stewardship will be highlighted and shared.
Whether you are teaching the water cycle, materials, earth in space, seasons, resources or biomes, at F or 10 or something in between, if it is about the Earth then this event is for you.
Teachers will leave this event empowered to authentically engage learners with sustainable sustainability science understandings, behaviours and paradigms within the existing Science curriculum.
There will also be C2H5OH and various snacks to sustain us all!
This event is a collaboration between the Australian Association for Environmental Education and the Science Educators Association of the ACT.
Teachers note: this event has not applied for or received status as an 'accredited' event. It is recommended that teacher participants bring a device and one or more teaching sequences or unit plans to consider during this workshop.
About Earth System science
Earth System science is the trans-disciplinary knowledge of the Earth System that will underpin our attempt to generate a new 'Safe Operating Space for Humanity' - not to mention fellow species - over the coming Millenia.
This will be a space that defines Earth stewardship and sustainability through quantifiable 'planetary boundaries' 'guardrails' and actions that reduce the rate of harm.
The safe operating space approach will remain relevant and will evolve long after the scale of the current disruptions are at last fully recognised. In short, undertaking, educating and understanding the science of this space will be a prerequisite for the resilience of human societies in the Anthropocene.
It is because biosphere integrity and the climate system are both considered 'core' to the Safe Operating Space for Humanity, and are at such advanced stages of disruption, that they have been increasingly subject to significant local and global scientific, political, educational and policy attention.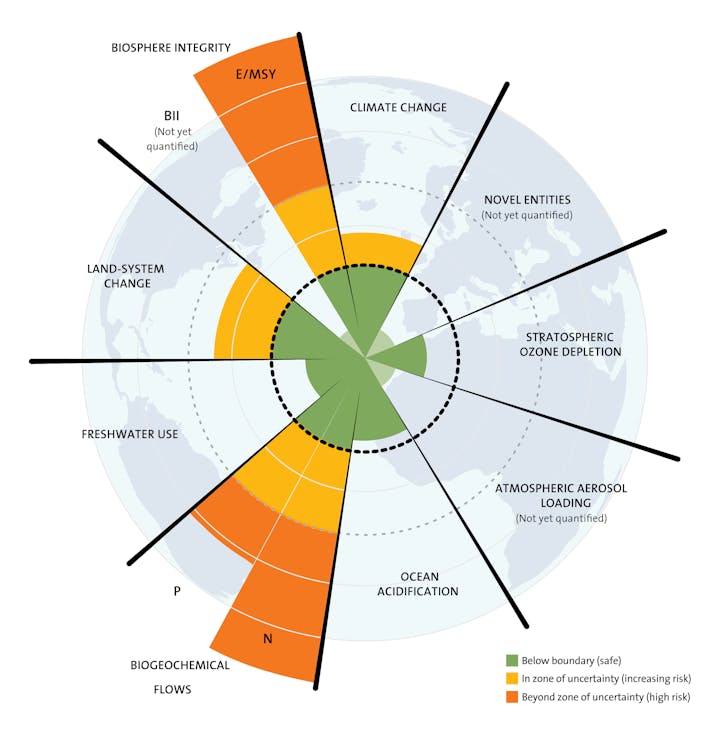 Image: Planetary Boundaries - Stockholm Resilience Centre
Gaining insight - The Overview Effect and beyond
In the 50 years since Apollo 11's moon landing, over 500 astronauts have viewed and studied Earth from space.
In this time, not only has an entire new science of the Earth as a whole emerged - Earth System science - but so has a new Geological epoch, the Anthropocene, an epoch defined by our exceeding not just one but several of the Holocene Earth System's 'Planetary Boundaries'.
What has also emerged is an awareness that an interesting and illuminated new state of mind affects those who have experienced Earth from space - one that causes a profound 'resetting' of a person's perspective of the 'whole' Earth. It is called The Overview Effect.
Taken together - the Overview Effect perspective, the new Earth System science, the Planetary Boundaries' 'Safe Operating Space for Humanity' concept, and the significance of being human in the Anthropocene - could give educators the most sophisticated and effective narratives, tools and ideas we have ever had to help our students and the public to 'join the dots' on understanding and living with our pale blue dot of a planet.
And yet, do we know where to start? Why is Earth System science literacy still so low, and what can we do to bring students and ourselves as educators up to speed?
An Earth System science education provocation
To help answer these vital questions, and to ask if knowledge matters as much as behaviour, we will hear from climate science education specialist Inez Harker-Schuch.
Inez will talk about her science education research which asks what students actually understand about the Earth System and in particular the climate as a core sub-system of the Earth System.
She will show that using relatively simple Earth System science learning progressions and 'serious gaming' could relatively effortlessly ensure that the key aspects of the linked features of the Earth System are understood and deepened.
Further Reading and Watching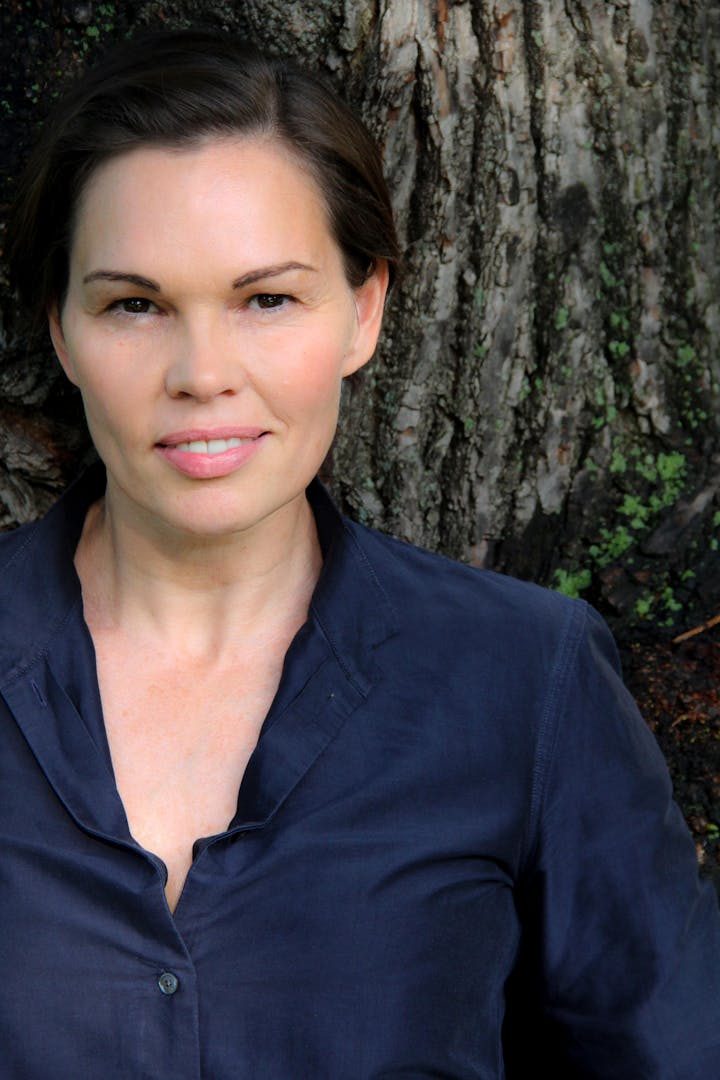 Inez is a PhD candidate at the Fenner School of Environment and Society.
Following a Double MSc in Agriculture and Environmental Science, at University of Copenhagen and University of Natural Resources and Life Sciences in Vienna respectively, she specialised in developing and researching online methods, including 'serious gaming', for effective online learning and engagement in environmental science. Her presentation to the ACT National Science Week launch event in Canberra will be a sustainability and climate science education provocation. Inez will challenge complementary framings of education for sustainability in terms of 'motivating care' versus 'scientific literacy'.
From her experience analysing how environmental science is taught in school – particularly for climate change Inez argues that there are many hidden and untapped opportunities for teaching Earth system science that can, when done effectively, improve environmental literacy and provide much-needed competences toward action and engagement. She argues that to date, education has not been as effective as it could be to effect change and promote engagement – but many of the tools we have been using (texts, images and 2D diagrams) struggle to communicate the complex, intangible, multidisciplinary nature of climate change.
Since understanding climate change is pertinent both to effective governance and our survival, we need to find methods and materials that can traverse these limits and bounds. She hypothesises that gaming, digital tools, virtual worlds, simulations and models could all be employed to inform and communicate from the nanoscale to the galactic – providing an effective and powerful medium to promote understanding and foster emission-reducing behaviours.
Her research to date has shown that we are teaching climate and environmental science too late in the curriculum, we are missing key opportunities to improve understanding in the public school system and schools and teachers may be key players in the climate science communication arena.
She concludes that if public concern without deep understanding is vulnerable, then the current peak in public concern about global warming and climate change represents a window of opportunity to supercharge Earth System and climate science literacy that, as science educators, we must not miss.