Sales Have Ended
Ticket sales have ended
Thank you for registering. You will receive the login information to each session on the morning of the event (Thursday 27 August) via email. For any further queries, please email david.dimarco@theurbandeveloper.com
Sales Have Ended
Ticket sales have ended
Thank you for registering. You will receive the login information to each session on the morning of the event (Thursday 27 August) via email. For any further queries, please email david.dimarco@theurbandeveloper.com
A one-day conference focused on housing solutions funded by the government, community and the private sector.
About this event
The Urban Developer Affordable and Social Housing vSummit is an online conference dedicated to new housing solutions funded by governments, community housing providers and the private sector.
Since the outbreak of Covid-19, industry and community groups have been calling for a comprehensive plan to invest in affordable, social and public housing as both an economic stimulus measure and a public policy response.
Research from UNSW City Futures Research Centre and Community Housing Industry Association (CHIA) has identified an urgent need for an additional one million affordable and social housing dwellings by 2036.
With such a pressing need for both housing and economic stimulus, are we on the cusp of a major public spending program into housing in Australia?
Join us as we bring together a panel of global leaders from across the affordable and social housing sector to address the challenges and opportunities facing the industry.
Topics Covered
The current and future outlook for the sector
The public policy, regulatory and legislative environment
The policial appetite for government investment in housing
International benchmarks and 'best in class' case studies
Current and proposed public private partnership (PPP) models
Innovative development models from local housing groups
Perspectives from experts and specialists within the sector
See full program below: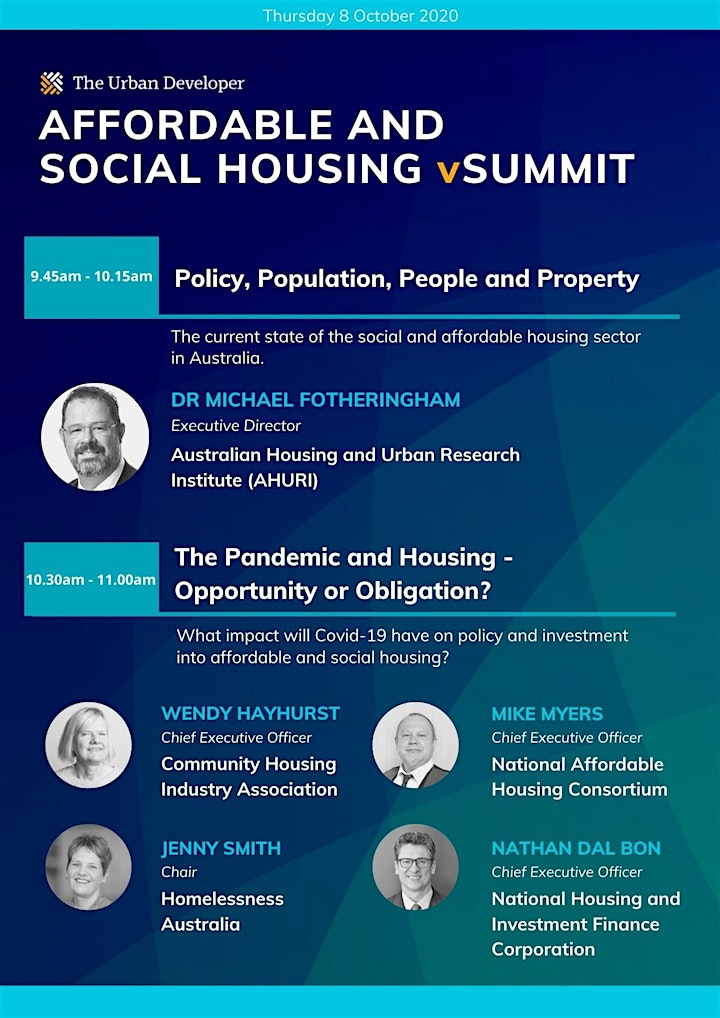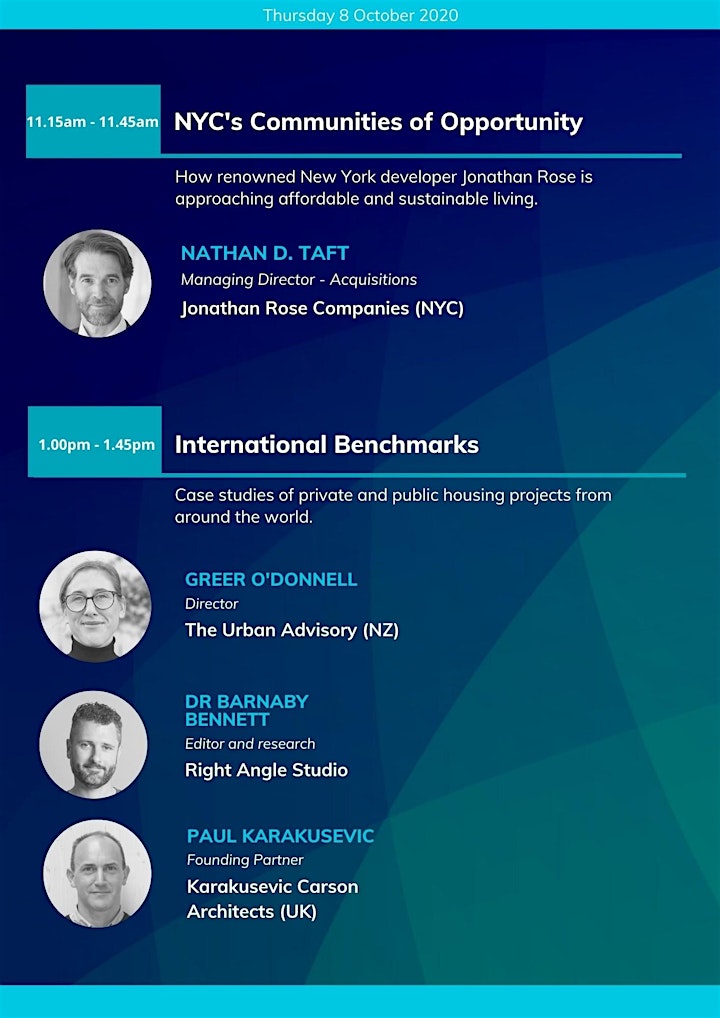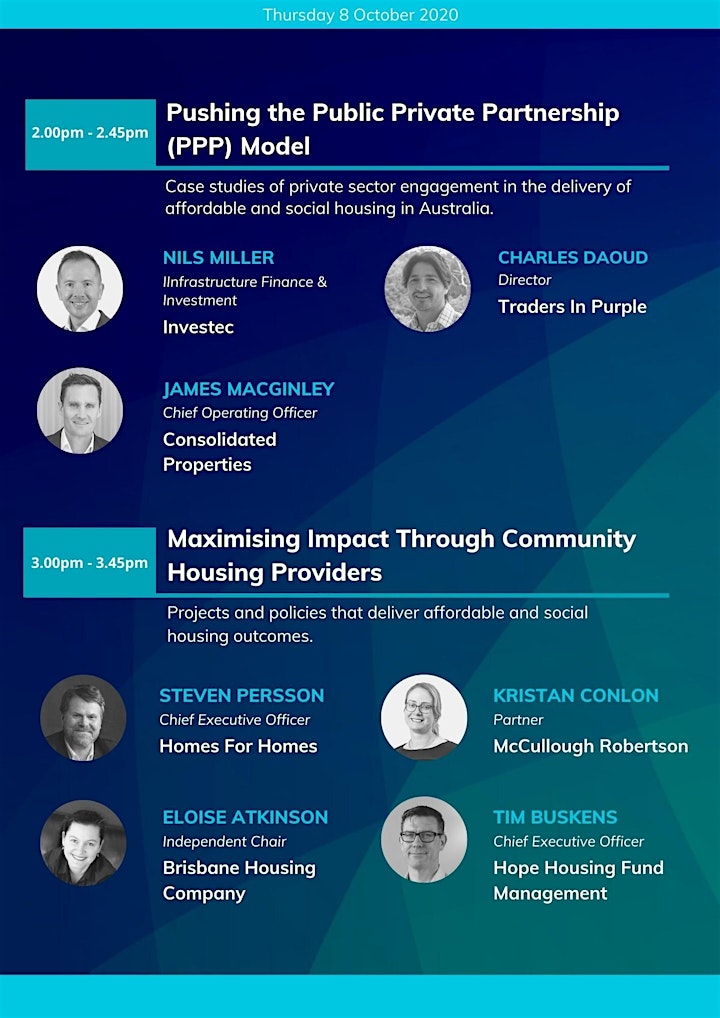 Who is this event suitable for?
Community housing providers
Government and public policy professionals
Property developers and investors
Planning and government authorities
Consultants and real estate professionals
Builders, suppliers and contractors
Finance and investment professionals
Legal, financial and other professional services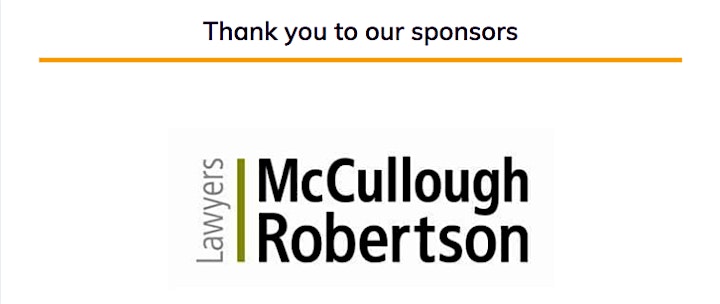 What partnership opportunities are available?
We have limited remaining partnership opportunities available that provide the opportunity to showcase your brand, product, project or organisation to a qualified audience of industry professionals involved, or seeking to be involved, in the affordable and social housing sector.
Frequently Asked Questions (FAQ)
Are you a not-for-profit or community association involved in the sector?
The Urban Developer is proud to provide discounted passes to not-for-profit community associations involved in the sector.
Please contact david.dimarco@theurbandeveloper.com for more information.
Are you suffering financial hardship and want to invest in your future?
Contact david.dimarco@theurbandeveloper.com directly and we will do our best to respond in the most compassionate way we can.
What about if I can't attend the vSummit - Can I watch a recorded version?
Yes - register for the vSummit and you will be able to view a recorded version of the webinar. Please contact david.dimarco@theurbandeveloper.com to source the link.
What if I am a corporate user and would like to watch with my team?
Great idea! We love it when corporate teams engage with us. Contact david.dimarco@theurbandeveloper.com directly to arrange access as a corporate user.
Disclaimer
The Urban Developer cannot accept any liability or responsibility for loss occurring as a result of anyone acting or refraining from acting in reliance on any material contained in this presentation.
Organiser of The Urban Developer Affordable and Social Housing vSummit
The Urban Developer is Australia's largest, most engaged and fastest growing community of property developers and urban development professionals.
Our mission is to connect, inform and inspire property and urban development professionals by being the leading source of information, events and products to the industry.
Our vision is to grow a global network of people and businesses that are contributing to the development of smart cities around the world.
In doing so, we will empower our community to make better decisions about how to develop smarter and more sustainable cities.