Description
How to master running inspired bootcamp sessions from start to finish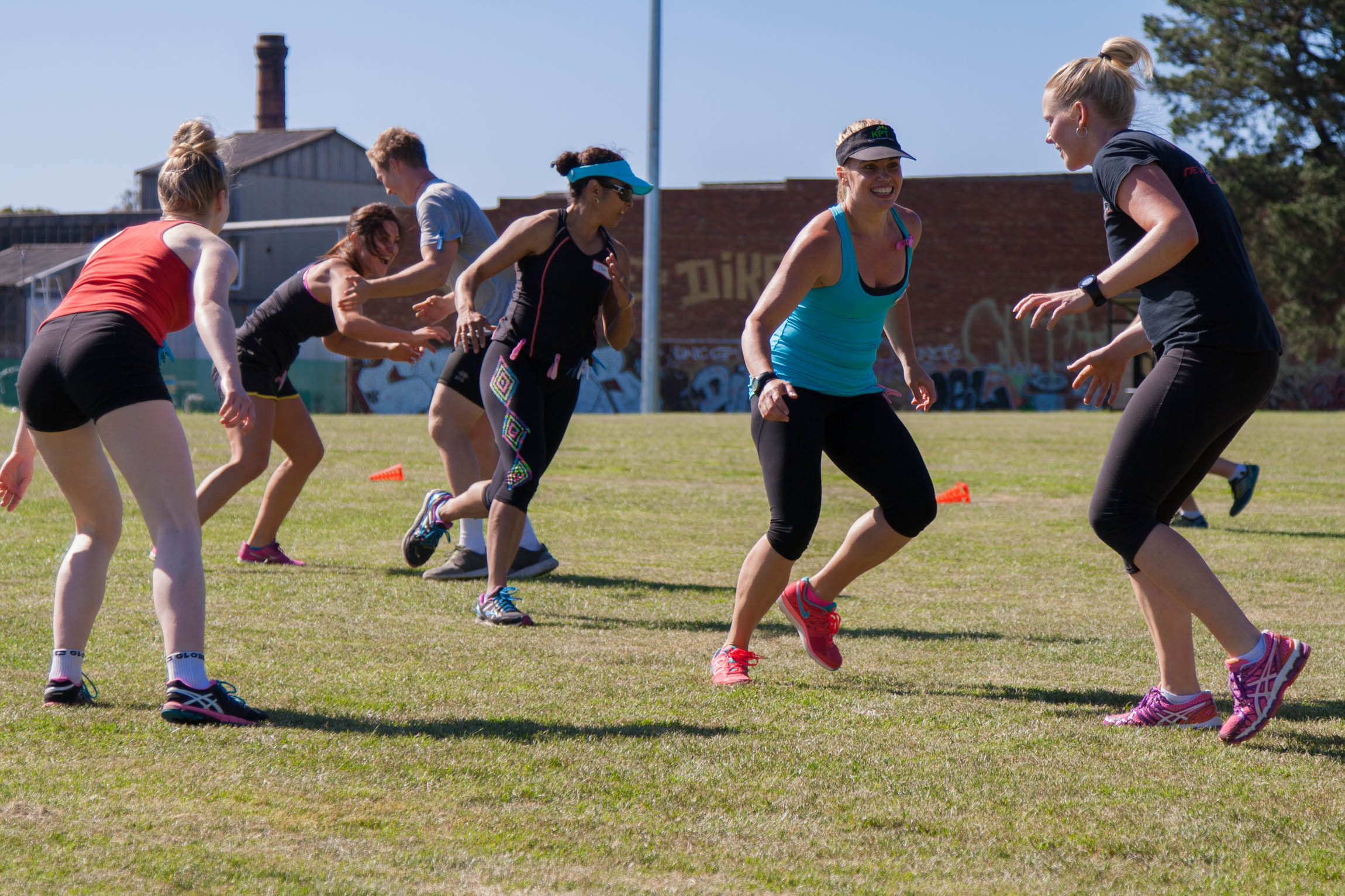 We love that feeling you get when you pull off a session perfectly. You know, when clients walk away in that perfect balance of worn out and feeling accomplished.
We also know it's not easy to pull off. There are a lot of variables in a workout like the fitness levels of your clients, what equipment is needed and how much space you have.
Between us (Kyle Wood and Dale Sidebottom), we've worked out how to get that effect pretty much every workout no matter the fitness levels, equipment or location. That's why we're putting on a live, face to face workshop in which we'll show you how you can do it too.
You'll learn how to plan your own awesome sessions, you'll get a bunch of example ideas (we'll have you try each drill) and you'll get to meet some pretty amazing trainers.
How is this different to similar courses?
There are some great courses out there however, the big difference with our course is the type of trainer we attract. We (Dale and Kyle) try to present our real, authentic selves online, we're passionate about improving the fitness industry and we try to mix what we love with our business.
From this place we seem to attract really amazing trainers. Trainers who want to create something a little different with their bootcamp. Trainers who know their clients and what their clients want intimately. Trainers who have found great success doing what they love.
Other courses are for everyone. We want to create courses for those trainers that want to stand out from the pack and make a difference.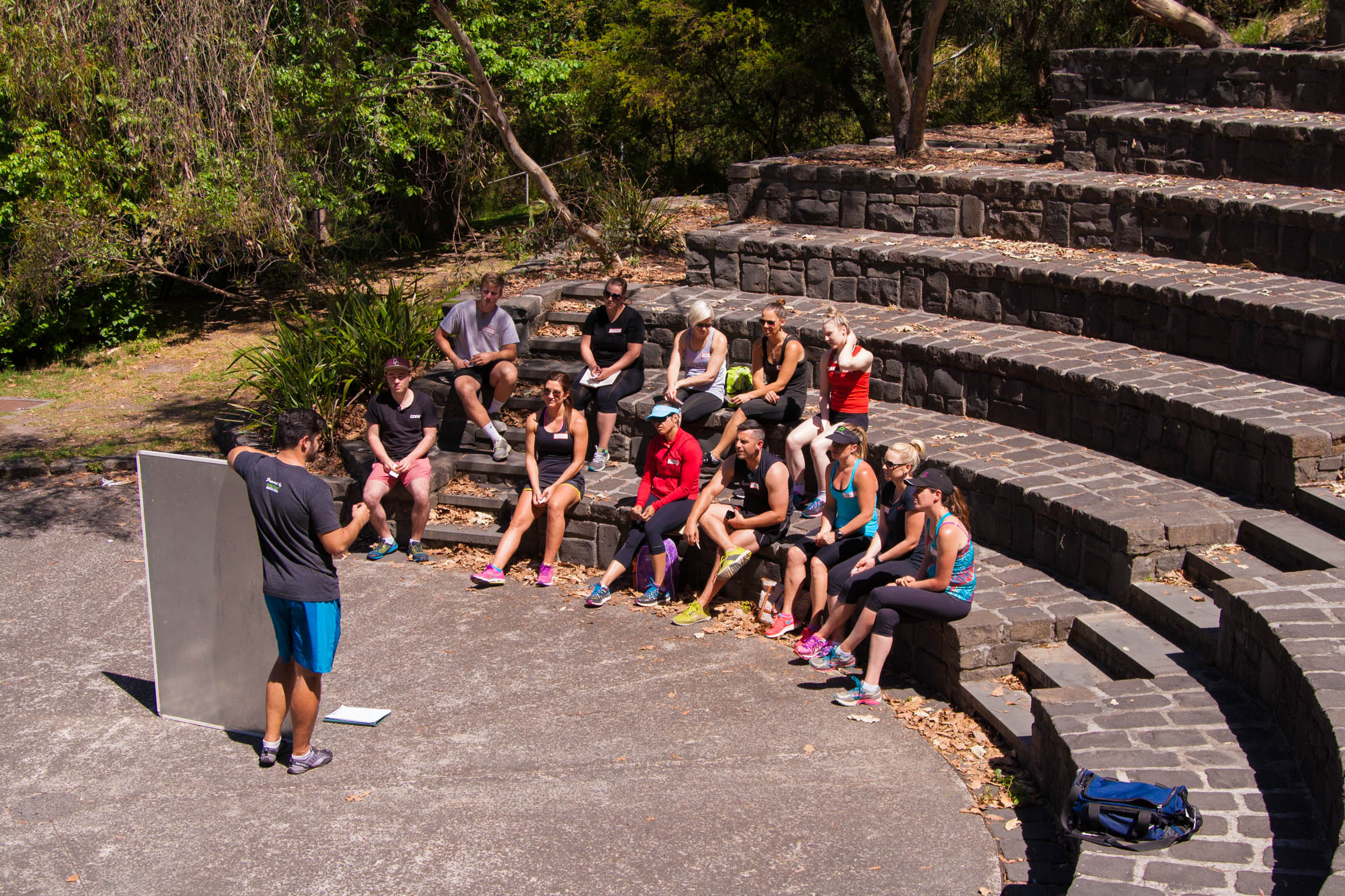 Course Outline (What You Get)
This is a very hands on course. To get the most out of it you will want to be willing and able to participate in a group fitness setting.
How to plan great sessions
Learn the core drills that Dale and Kyle use at their bootcamp
How to put great drills into a workout that flows and clients love
Get live feedback on your planning
Healthy, tasty lunch provided care of local cafe
Take home workbook of all the drills shown on the day
PDF version of the drills created on the day emailed to you

FITREC LEVEL B - adds 30 points to your FITREC rating
Itinerary
*Subject to change
8:30 – 9:00 Arrive and sign in, collect forms, house keeping
9:00 – 9:30 Greeting and icebreaker drills - head to park
9:30 – 11:30 2 hours of group fitness drills outdoors
11:30 – 12:30 Walk back from and have lunch (provided)
12:30 – 1:00 Keynote: How to plan sessions
1:00 – 1:30 Group Workshop: Plan Your Week
1:30 – 2:00 Group Workshop: Drill Creation Challenge
2:00 – 3:00 1 hour session with new drills
3:00 – 3:15 Goodbyes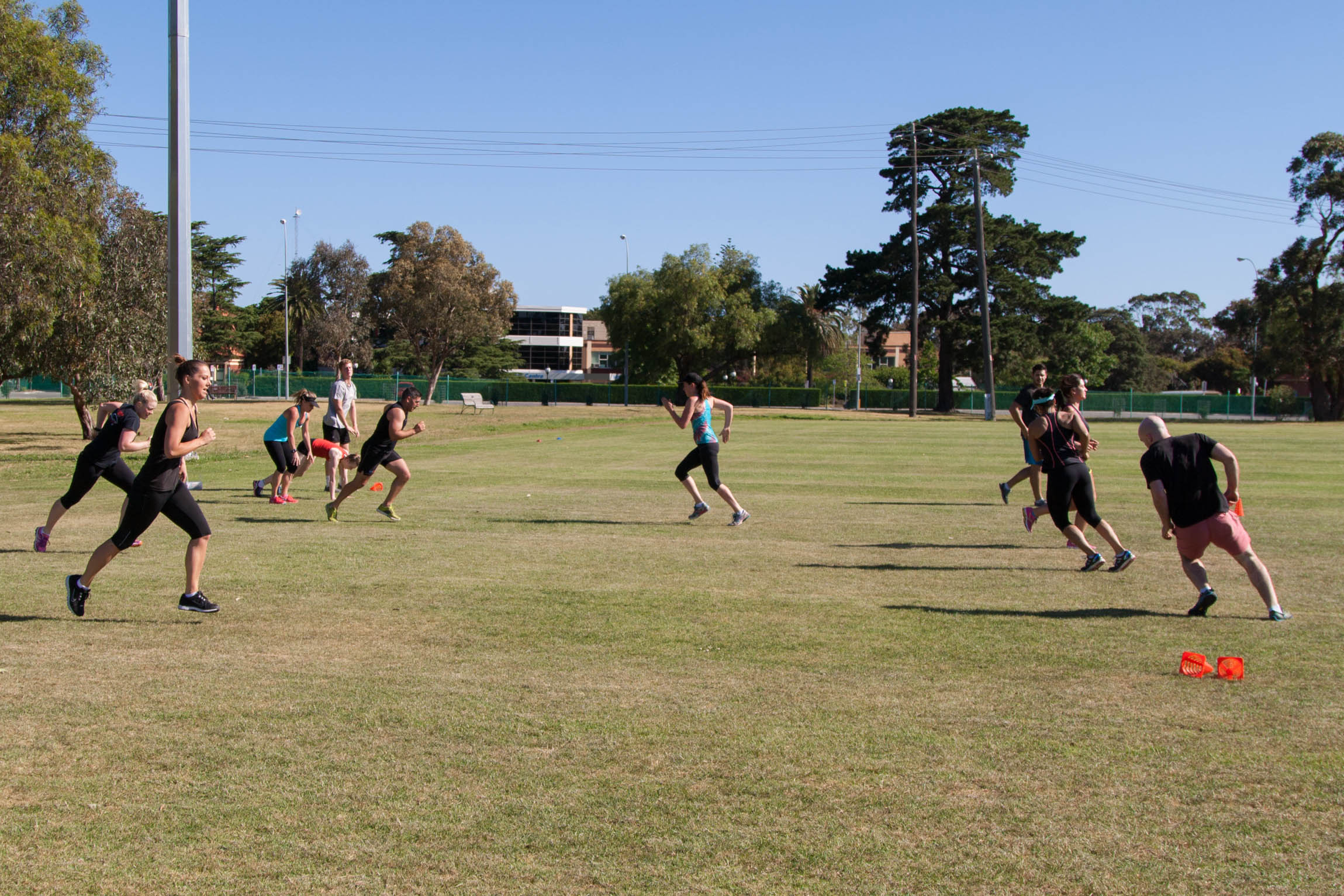 Recognition
We are really excited that those that complete our event will be able to get industry recognised for it. Complete Bootcamp Sessions is a FITREC LEVEL B course meaning that it will add 30 points to your FITREC rating.
FITREC members also get $50 off of this course. Email us below your FITREC profile link and we'll send you the code.
About The Presenters
The Trainers Tribe
The Trainers Tribe website and podcast is the baby of Kyle Wood and Dale Sidebottom. You might know them from Bootcamp Ideasand Bottoms Up Fitness respectively.
We wanted to create an honest, transparent resource for trainers to help them with all aspects of training and running a small fitness business.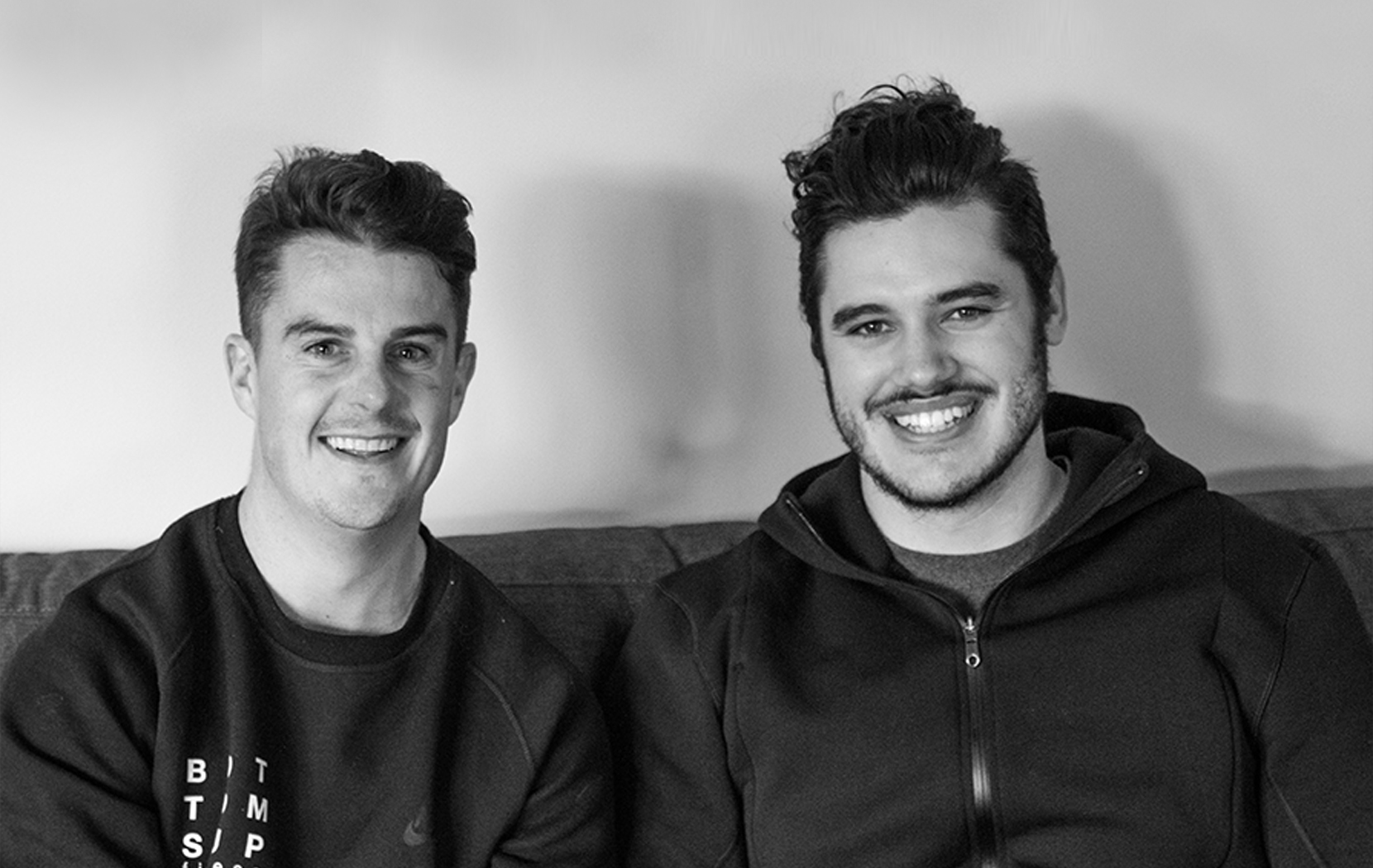 Here's a little more about Kyle and Dale:
About Kyle Wood
Kyle Wood is a husband and a complete board game geek. He became a trainer in 2009 as something to enjoy outside of work hours and to battle the drudgery of working as an engineer. He immediately loved the face to face aspect and bringing creativity and technicality into planning workouts and exercises.
In 2010, while searching online for ideas to use at his bootcamp he realised that there wasn't much out there for bootcamp trainers. So he created BootcampIdeas.com and started sharing some of the new and interesting things he was doing at his sessions.
6 years later Bootcamp Ideas is followed by trainers from over 70 countries. Over 400,000 people visit the site each year. Kyle has published 3 books and co-authored another on the topic of bootcamps. He also co-hosts a weekly podcast, The Trainers Tribe, which helps trainers run awesome sessions and create really cool fitness businesses.
That's all the businessy stuff about Kyle (can I stop writing in the third person now?). I am a big believer in being more than your work so here's a little more about me personally. I love the beach, I have a fondness for dark chocolate, also coffee, I love being able to work from whereever I have a laptop but as much as that's great I love getting in a room with people, face to face and going deep. I love to explore, you'll never really find me lounging by a pool on a holiday. I'll be out hiking or eating somewhere.
About Dale Sidebottom
Dale Sidebottom is a lover of all things fitness. Since a very young age he has played every sport you could imagine. This has meant living a very active life. Dale currently runs Bottoms Up Fitness, where he has bootcamps set up in Melbourne and surrounding Victoria. He has built this business from nothing to having over 100 clients on books.
Dale is also a full time physical education teacher. He works for SEDA and Cricket Australia teaching and mentoring young and up and coming super stars. With 8 years teaching experience in Australia and the UK Dale is regarding as one of the most engaging and energetic teachers around. He was recently picked to present on fitness and engaging game play at the World PE conference in Dubai.
Dale also runs and owns three online businesses which he is very passionate about. Breakappz.com was created four years ago, and through this Dale has created over 30 mobile applications. One of these FitBreak is part of the early bird package for people who sign up quickly. Dale also runs a membership site with his fitness business that has over 370 workouts, fitness games and session guides for personal trainers and fitpro's. Dale's third business online business is www.energetic.education, through this Dale runs another weekly podcast and also runs workshops and conferences for teachers on ways to engage and energise students.
Dale's love of teaching and fitness has lead him down the path of mixing both skills sets to plan engaging and exciting sessions like you would have never seen before. This skill set he has found is extremely unique are rare in the fitpro industry. He is really excited to be able share his skills and experience with everyone at The Trainers Tribe.
Questions and Attempted Answers
Where is it?
Fairfield, Victoria, Australia. The studio we are meeting at is just near the intersection of Heidelberg Rd and Station St.
What are my transport/parking options getting to the event?
We're located just a 15 minute drive from the CBD. There is plenty of parking on Arthur St.
Fairfield Station on the Hurstbridge Line is a 10 minute walk away.
I'm a new trainer, should I go to this?
Yes, this is perfect for a new trainer! We'll set you up with some great drills to use at your new bootcamp/group fitness sessions and we'll teach you how to keep making your own.
I've been in the fitness industry a while, should I go to this?
If you're new to group training, yes definetely. If you're an experienced trainer you should come if you:
feel stuck in a rut with training
are looking to make new contacts/friends in the industry
are looking for a fun way to upskill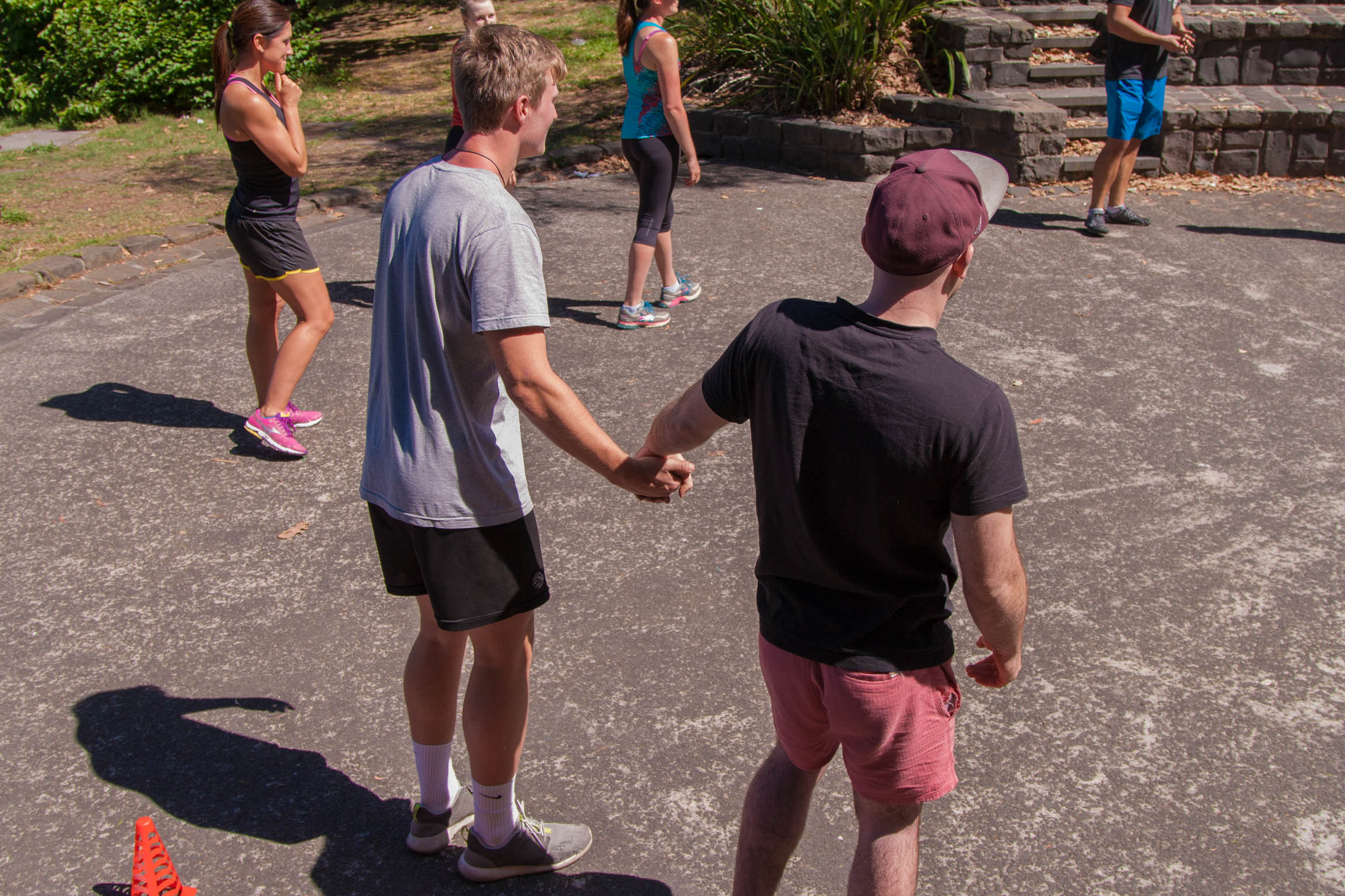 Can I get CECs for this course?
Did you know you don't need CECs to stay insured? As a qualified fitness trainer, you can gain insurance through many different insurers.
Instead of learning just to get CECs or PDPs we want to encourage trainers to learn for learnings sake. Learn to become a better trainer, a better business owner and a better resource for your clients.
That said, we believe it's important that you're able to show you are the type of Trainer that invests in yourself. With a FITREC profile you can promote your participation in this course, attach your certificate of completion and add 30 points to your professional rating.
Do I have to bring my printed ticket to the event?
No. Digital age baby! Just bring yourself, comfy workout clothes and a pen.