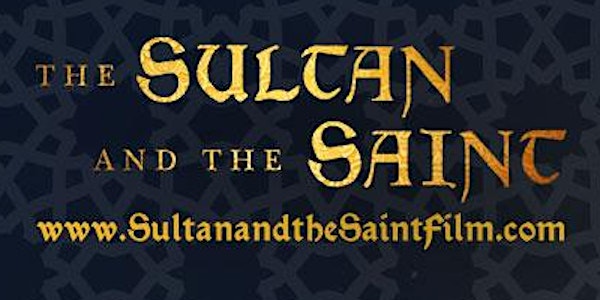 The Sultan and the Saint - Sydney Premiere Screening
Description

A Film Premiere for Unity Productions Foundation's new docudrama.
"The Sultan and the Saint"
Sir Ian and Nancy Turbott Auditorium - Building EE, Room G.19
Western Sydney University (Parramatta South Campus)
Tickets: $10.00
Ticket holders are asked to present tickets at the registration desk by 6.30PM and be seated in auditorium by 7.00PM
During the Crusades, Saint Francis of Assisi risked his life by walking across enemy lines to meet the Sultan of Egypt, the Muslim ruler Malik al-Kamil. This remarkable encounter, and the commitment to peace of the two men behind it, sucked the venom out of the Crusades and changed the relationship between Muslims and Christians for the better.
Featuring dramatic reenactments and renowned scholarship, this amazing story is brought to life. Scholars interviewed include Michael Cusato (St Bonaventure University), Sr Kathy Warren (Sisters of St Francis), Suleiman Mourad (Smith College), Homayra Ziad, Institute for Christian & Jewish Studies, Paul Moses (The Saint and the Sultan), and others.
Join us for the Columbus Premiere to learn about the remarkable spiritual exchange between the Sultan and the Saint, and the great risks they took for peace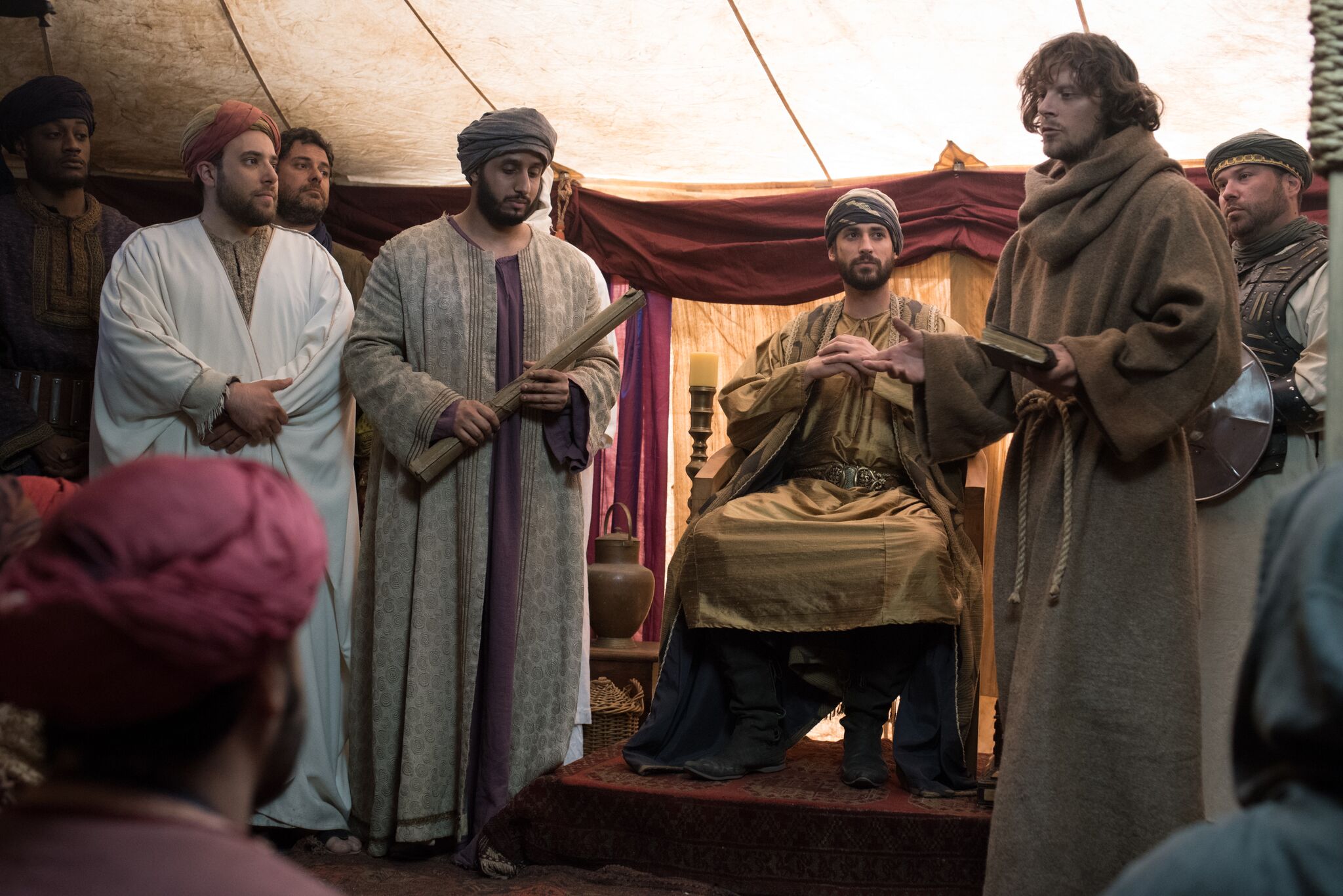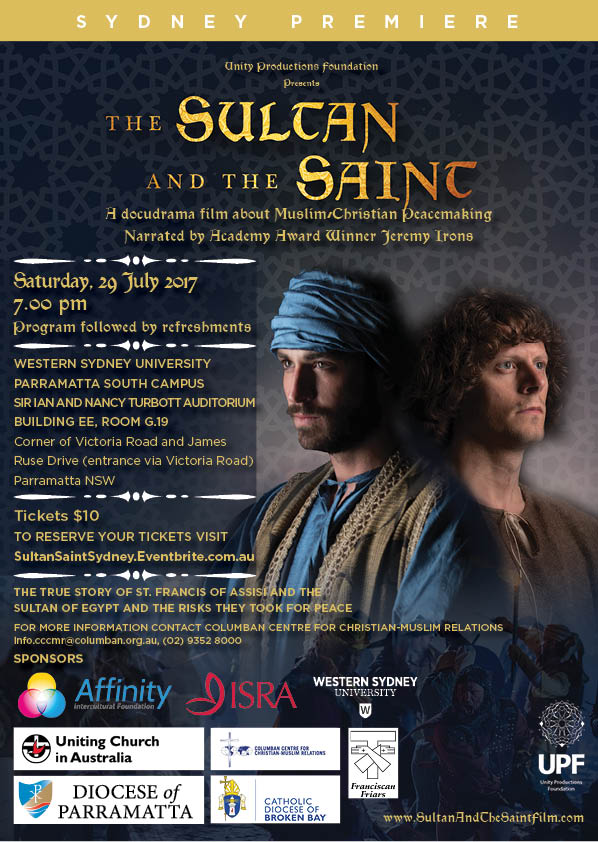 ---
Parking
All parking at Western Sydney University's Parramatta South Campus is a flat rate of $9.00 per day. Ticket vending machines accept payment by VISA and MasterCard, or by coin (no 5c pieces). The machines do NOT accept notes.
Access for people with disability
There is parking close to the auditorium and a drop-off area near the entrance. There is ramp access to the building.
---
For more information, please contact the Columban Centre for Christian-Muslim Relations:
Phone: (02) 9352 8000
E-Mail: info.cccmr@columban.org.au
---
Parents please note: The film contains some scenes of violence and may not be appropriate for children under 12. Please use your own discretion
---
Media accreditation
Media wishing to attend the screening, to request an interview or photos, should contact:
Jane Favotto – Communications & Media Officer
Columban Centre for Christian-Muslim Relations
Tel 0428 802 004, jane.favotto@columban.org.au
---
Organiser of The Sultan and the Saint - Sydney Premiere Screening