Location
Donkey Wheel House
673 Bourke Street
Melbourne, VIC 3000
Australia
Sales Have Ended
Ticket sales have ended
Thank you! Looking forward to seeing you there.
Description
The Search For Truth. Where Can We Find It?
Where do we come from? Why are we here? And why is this happening to me?
For those of us that are curious about life and are seeking solutions to the issues we face on a daily basis, there are burning questions that repeatedly arise, to which many of us haven't yet found truly satisfying answers.
But with so many differing opinions out there, how do we know where to start? Or if what we believe in really is the Truth?
In this talk, Sebastian Amling shares his personal journey searching for answers to the questions of life.
He talks about how this search led him to the book "In the Light of Truth: The Grail Message" by Abd-ru-shin, and how this book has been of such a great help to him.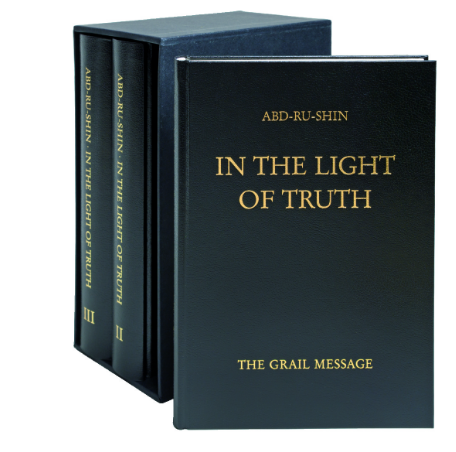 The Grail Message not only offers answers to many of the fundamental questions facing mankind but also teaches us to consider these in relation to our own experiences and to be conscious of how these answers make us feel inside.
" Spiritual bread immediately refreshes, Truth revitalises and Light animates!"
The Grail Message – In the Light of Truth
With this knowledge, Sebastian Amling shares how the seeker is empowered to find answers and recognise truth through their own personal experiencing.
The talk will conclude with a reading from The Grail Message.