Description
Once eclipsed by the shadow of its looming Nylex Clock and industrial reputation, Melbourne's gritty inner-eastern precinct of Richmond and Cremorne has emerged as the stomping ground of choice for Melbourne's established tech companies and aspiring start-ups alike.
Giants of Australia's homegrown tech scene, Seek, REA Group, Carsales.com.au and MYOB, as well as globally-minded businesses such as 99designs and Vinomofo, share the precinct's narrow streets with start-ups, venture capital funds and industry groups such as Startup Victoria.
So what does it take to build a successful ecosystem in which entrepreneurship and innovation can flourish? What learnings can we take from other ecosystems and apply them to our own to put Richmond on the map for supporting the growth of Australia's leading tech companies and startups?
Join Richmond's tech leaders, 99designs, UberEATS, REA Group, Carsales.com.au, Rampersand and former Eventbrite Managing Director and startup advisor, Rachael Neumann, along with a special address by Minister Philip Dalidakis, in an important event brought to you by Startup Victoria and 99designs on The Rise of Digital Richmond.
Speakers include:
● Patrick Llewellyn, CEO, 99designs
● Jodie Auster, General Manager, UberEATS, Melbourne
● Cameron McIntyre, CEO, Carsales
● Nigel Dalton, Chief Inventor, REA Group
● Rachael Neumann, Startup Advisor (former Eventbrite Australian Managing Director)
● Eloise Watson, Investment Manager, Rampersand
---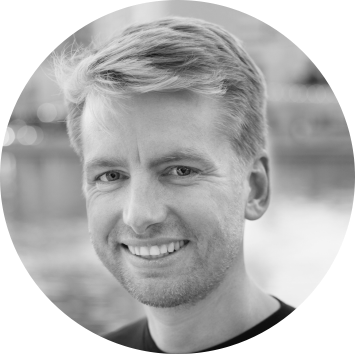 Patrick Llewellyn, CEO of 99designs
Patrick Llewellyn joined 99designs, the world's largest graphic design marketplace, in 2009. He previously spent a decade at Nextec Strategic Capital advising Australian technology and media companies with an expertise in growth and capital raising.
In 2010 Patrick moved to San Francisco to open the 99designs U.S. office and oversee U.S. and international expansion. He was officially appointed CEO in January 2011, and quickly guided 99designs to a $35 million first-round capital investment led by Accel Partners (Facebook, Dropbox, Etsy), followed by a $10 million Series B round in 2015.
Llewellyn has since launched 99designs' European headquarters in Berlin as well as localized-language sites across Europe, Latin America and Japan. He has grown the company from a handful of staff to 115 in Oakland, Melbourne and Berlin.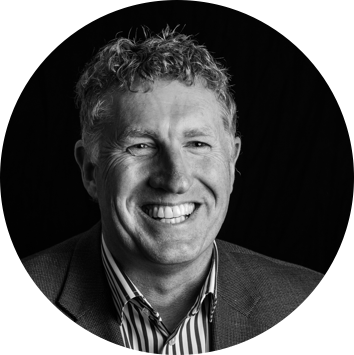 Nigel Dalton – REA Group Chief Inventor

As REA Group's Chief Inventor, Nigel Dalton is a leader in lean and agile principles and is responsible for ensuring the company is ahead of the curve with future technology and social trends.
Nigel has more than 25 years of IT-related experience across multi-nationals, government and start-ups, including Lonely Planet where he was General Manager of Information Technology and later, Deputy Director of Digital (web and mobile businesses).
Nigel is active in Australia's start-up community and most recently co-founded Luna Tractor, a consultancy to help organisations apply systems thinking, and lean and agile software development techniques to all aspects of business. Previously, Nigel held roles with AXA Australia, online human resource startup ePredix in the USA (now owned by SHL), as well as Silicon Systems and Mitsubishi Electric in New Zealand.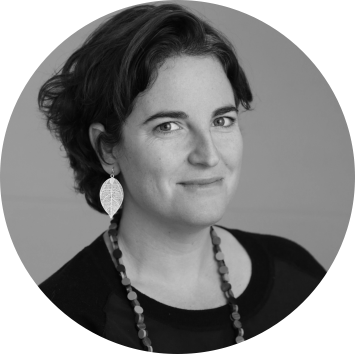 Rachael Neumann, Startup Advisor
Rachael plays across many parts of the Melbourne startup ecosystem as a Mentor and Investor in Startmate Accelerator, a Board Director, and strategic advisor to a number of founders and their early stage companies. She's passionate about helping companies scale and increase their impact impact through differentiated customer experiences and new product development.
Notably, Rachael was the Managing Director of Eventbrite Australia, launching the Melbourne-based office to further serve the ANZ market. Before stepping into the MD role, Rachael served as Eventbrite's Director of Customer Experience Strategy. Prior to this, Rachael was a Case Team Leader at at Bain & Company in Silicon Valley and throughout Australia, advising Technology, Private Equity, Consumer Products and Retail businesses.
Rachael serves on the Board of StartupAus, a not for profit organisation with a mission to transform Australia through technology entrepreneurship. She was also a founding Board Member of LaunchVic, a $60m venture seeking to solidify Victoria as a global destination of choice for entrepreneurs, start-ups, and innovative companies.




Jodie Auster, General Manager, UberEATS
Jodie is a GM at UberEATS, an on-demand food delivery network, powered by Uber. Jodie is an energetic leader with a unique combination of medical expertise, top-tier management consulting experience and business leadership in high-growth tech startups. She fiercely believes in asking 'why' - challenging common wisdom to solve problems and develop people by thinking from first principles. Jodie started her professional career as an Emergency doctor where she learned the art of hypothesis driven problem solving and triage. After completing her MBA at Melbourne Business School, Jodie spent two years at Bain & Company building her business foundation.
Jodie fell in love with start up life as GM Operations at Scoopon, before moving to San Francisco in early 2013 to be at the heart of tech innovation in Silicon Valley. At UberEATS, Jodie feels lucky to work on the complex operational challenges of a three sided marketplace, as well as building and motivating teams of exceptionally talented people. She enjoys the immense pace of growth and change at Uber, and the constant internal reflection and drive the company has to be an inspiring place to work.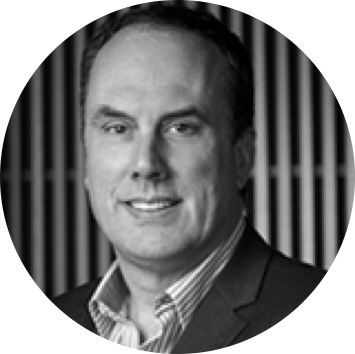 Cameron McIntyre, Managing Director & CEO, Carsales
Cameron McIntyre was appointed Managing Director and CEO of carsales.com Limited in 2017. Prior to this, Cameron held the positions of Chief Operating Officer (since October 2014), and Chief Financial Officer and Company Secretary for the previous seven years, including for the IPO of the company in 2009. Cameron has over 23 years of finance and operational experience and was a Non Executive Director of iCarAsia Limited from 2013 until December 2016.
Cameron holds a degree in Economics from La Trobe University, Melbourne, is a graduate of the General Management Program at Harvard Business School and is a Certified Practicing Accountant (CPA).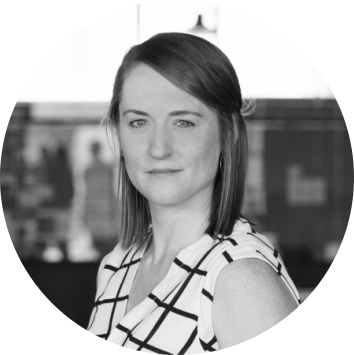 Eloise Watson, Investment Manager, Rampersand
Eloise started at Rampersand in 2015 and is currently the Investment Manager at the fund. With a Bachelor of Commerce majoring in Actuarial Studies and Finance; she completed a thesis on using unsupervised learning algorithms to better analyse financial market movements. Eloise previously worked at Goldman Sachs within the Investment Banking division in the Industrial sector on deals including equity raisings, buy-side and sell-side M&A and debt restructuring.
---
Photos and video may be taken at the event and may be used for promotional purposes. Your attendance at this event is considered as implied consent for the use of these photographs for these purposes.

All attendees to Startup Victoria's event must comply to our Startup Victoria Events Code of Conduct
---
Presented by: