The Rhythm of Regulation - Polyvagal Theory with Deb Dana - Foundation I - Online Workshop

Saturday, 6 June 2020 from 9:00 am to 3:30 pm (AEST)
Event Details
 ONLINE COURSE DATES
DAY 1 - Saturday 6th June 2020 from 9:00am - 3:30pm  
DAY 2 - Saturday 27th June 2020 from 9:00am - 3:30pm  
DAY 3 - Saturday 18th July 2020 from 9:00am - 3:30pm 
DAY 4 - Saturday 8th August 2020 from 9:00am - 3:30pm  
DAY 5 - Saturday 5th September 2020 from 9:00am - 3:30pm  
DAY 6 - Saturday 3rd October 2020 from 9:00am - 3:30pm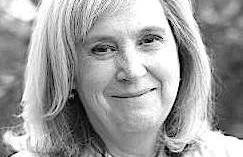 This online workshop will introduce Polyvagal Theory as a practical application. For the first time, Australian practitioners and therapists will have the opportunity to partake in training to become a co-regulating resource and to offer concrete ways to help their clients find and savour experiences of safety. Deb Dana is offering her workshop via an online learning platform in 2020, covering the basics of Polyvagal Theory, and through experiential practices bring the power of co-regulation directly into their clinical work. 
A Polyvagal theory-guided approach to therapy begins with helping clients map their autonomic profiles and track their moment to moment movement along the autonomic hierarchy. With this foundation, the essential clinical questions address how to help clients interrupt habitual response patterns and find safety in a state of engagement. 
In this course you will experiment with:
multiple ways to map autonomic responses

practical ways to help clients identify and interrupt their familiar response patterns

skills to safely explore patterns of action, disconnection, and engagement

techniques to build autonomic regulation and resilience

strategies to shape the autonomic nervous systems toward safety and connection 
The autonomic nervous system is at the heart of daily living, powerfully shaping experiences of safety and influencing the capacity for connection.  Operating outside of conscious awareness, autonomic circuits assess safety and initiate actions to help us navigate the challenges of daily living. Guided by the principles of Polyvagal Theory, we have a deep understanding of the body-brain pathways that lead to healing.  With an updated map of the autonomic circuits that underlie behaviors and beliefs, we can reliably lead our clients out of adaptive survival responses into the autonomically regulated state of safety that is necessary for successful treatment. Become fluent in the language of Polyvagal Theory and return to your clinical work with practices designed to reliably help your clients re-shape their systems and re-write the stories that are carried in their autonomic pathways. 
See Deb Dana's 1 hour FREE webinar hosted by Simon d'Orsogna here.
Use the access password DDANA5AP20
Deb will offer the first series of the Foundations workshop online from June 2020, ahead of the second of the Foundation II workshop (each of these workshops is a five day/30 hour module) proposed in August 2021 to be held at the Mantra Mooloolaba. In 2022 the Advanced Clinical Practice workshop (2 five day/30 hour module workshops some months apart with consultation and video documentation) leading to a certificate as a Polyvagal Informed Practitioner for those completing in 2022. This will be the inaugural offering of this program in the Australian region. See below for fees.
Deb says "the first Foundation training offered here in 2020 is also great as a standalone. Attendees will get immediate and practical approaches to working with a variety of client presentations in more attuned ways through self-regulation to co-regulation. Deepening through the later modules ensures you have embodied this way of being together with your patients and clients and others for application in clinical practice." 
TRAINER
Deb Dana's work as a LCSW clinician, consultant, lecturer, and Consultant to the Traumatic Stress Research Consortium in the Kinsey Institute is focused on using the lens of Polyvagal Theory to understand and resolve the impact of trauma and create ways of working that honor the role of the autonomic nervous system as we move through states of protection and connection in an ongoing quest for safety. 
From Stephen Porges's brilliant work developing Polyvagal Theory, a world-wide community of Polyvagal-informed people and systems is developing as we better understand the power of the autonomic nervous system to guide our movements and shape our stories.    
"With seamless fluidity Deb Dana bridges the intuitions of a master clinician with the insights of the Polyvagal Theory to formulate a powerful treatment model to guide the client on a journey from the abyss of helplessness to the empowerment of connectedness." 

                                        - Steven Porges 
COURSE STRUCTURE 
This online workshop will be conducted over the Zoom online conferencing platform which allows us to simulate as best we can right now (given social distancing restrictions) the group environment of our classes. 
Upon acceptance into the course, full instructions on Zoom and how best to utilise it will be sent out to all parties. 
For more detailed course information see here Foundations of Polyvagal Informed Practice Part I (30 hours online 2020). The second level of Foundations Training (Part II ~ 30 hours/5 days) will run in 2022. The final Advanced Clinical Practice workshop  (30 hours/5 days) will complete this course and is programmed to take place in 2022.
The fees will be same for each of the 4 modules - each 30 hour/5day live Foundation and Advanced workshops will cost AUD $2450 earlybird and $2750 general. 
For the online Foundation I currently offered (30 hour/6 x 5 teaching hours per day) AUD $1750 earlybird and $1950 general. 
Each participant will be paired with another participant in a Polyvagal Partnership for the duration of the training.  They will meet remotely between sessions to talk PVT and practice.  In addition, the large group will be divided into small consultation groups.  The number in each group will depend on the total number of participants. The small groups will be offered a one hour group consultation with one of Deb's trained assistants between each session (four sessions in total). 
Somewhat more time will be required from participants between sessions with the Advanced Clinical Practice workshops with video recording and consult groups.
RECOMMENDED BACKGROUND READING 
Please see links here for background materials on The Rhythm of Regulation workshop - Polyvagal Theory with Deb Dana. We recommend saving these documents to make it easy for you to refer to during the workshop. 
AUSTRALIAN PVT WORKSHOP (April 2020 Webinar handout)  
Also, for those yet to do so, we would also recommend purchasing Deb Dana's publications as further background. Both her books (Polyvagal Exercises has just been released this April 2020) can be purchased via the below link 
https://www.rhythmofregulation.com/publications.php 
COURSE DATES 
This course will include 6 non-consecutive days of 5 hours learning each, totalling 30 hours of tuition (6.5 elapsed hours each day allowing for breaks).
Each day will be run on a Saturday , beginning 9:00am and concluding at 3:30pm AEST time. Each day will include 1 hour non-contact time as breaks = 15min morning break + 60min lunch + short breaks (15min total) throughout. 
***The attendance requirement is to not miss more than one class/session, and this must be picked up with your learning partner and small group before the next meeting session (within approx 3 weeks)***
The set course dates are:
DAY 1 - Saturday 6th June 2020 from 9:00am - 3:30pm 
DAY 2 - Saturday 27th June 2020 from 9:00am - 3:30pm 
DAY 3 - Saturday 18th July 2020 from 9:00am - 3:30pm
DAY 4 - Saturday 8th August 2020 from 9:00am - 3:30pm 
DAY 5 - Saturday 5th September 2020 from 9:00am - 3:30pm 
DAY 6 - Saturday 3rd October 2020 from 9:00am - 3:30pm 
WORKSHOP FEES
EARLYBIRD TICKETING
$1,750 (This amount includes a $750 deposit payable at application, plus an invoice for the remaining amount which will be sent on acceptance). These tickets are limited and will be available till 7th May 2020 - if not all sold prior.
GENERAL TICKETING 
$1,950 (This amount includes a $750 deposit payable at application, plus an invoice for the remaining amount which will be sent on acceptance This ticket becomes available after Earlybird sales conclude, until the the limited tickets are sold out)  
The costs will be same for each of the 4 modules - each 30 hour/5day live Foundation and Advanced workshops will cost AUD $2450 earlybird and $2750 general.    
For the online Foundation I currently offered (30 hour/6 x 5 teaching hours per day)
 AUD $1750 earlybird and $1950 general. 
A number of reduced-fee places are available for those in financial hardship and those who work for government funded community and acute services. A number of bursary places are available for indigenous practitioners and those working primarily with indigenous communities.  Please note this request on the application form and we will follow up for further discussion depending on places available.  
The Australian Psychological Society advise that APS Members may accrue Continuing Professional Development (CPD) hours by participating in activities that they determine to be relevant to their specific professional approaches, and professional development goals. CPD activities do not need to be endorsed by the APS. A certificate of attendance will be available. 
See the APS Guidelines on continuing professional development (CPD), and 
Guidelines on continuing professional development (CPD) set down by the Psychology Registration Board of Australia.
See the Australian Psychological Society PD event calendar listing for the Rhythms of Regulation workshop here
For training and administrative details please read the Terms and Conditions down below. Application and ticket purchase confirms you have read and agreed to these T&C.
WORKSHOP INFORMATION   
Once your application and deposit is accepted, you will be sent a confirmation email with options described in how to pay the remainder either in a single payment or with a workshop payment plan to confirm your place in this training, and payment must be paid either; in full within 30 days of the invoice date, or via an agreed payment plan. Instructions will be provided for participants wishing for a payment plan which is available in parts or equal monthly instalments, including the 5% administration fee. Payment by credit card carries an additional 3% bank fee charge. EFT payments incur no additional fees. 
A PORTION OF YOUR WORKSHOP FEE BENEFITS ASRC
The Asylum Seeker Resource Centre (ASRC) is an independent not-for-profit organisation, whose programs support and empower people seeking asylum to maximise their own physical, mental and social well being. As a movement, it aims to mobilise and unite communities to create lasting social and policy change for people seeking asylum in Australia. 
FAQs
What can/can't I bring to the event?
BRING: 
curiosity, willingness to try things out ("Yes, and..."), a sense of humour, and a heart-oriented openness to the multiplicity of self.
Where can I contact the organiser with any questions?
Yes, see the link at the bottom of the brief bio to the right .
Is my registration/ticket transferrable?
Tickets are transferable to suitably experienced colleagues. Please advise if you do exchange tickets so we can update certificates of attendance, name tags, and lists.
What is the refund policy?
A refund can only be issued if cancellation notification is received 30 days prior to the workshop - less a $75.00 administration fee per person. Existing registrants must return any materials sent and be sent the refund. We cannot reimburse any expenses you may have incurred. If you cannot attend, a suitably qualified substitute may attend in your place, assuming you forward all materials or information to them. Courses are pre-paid. We do not take money at the door.
We reserve the right to cancel due to insufficient registrations, or to replace the presenter, or respond to other circumstances beyond our control as needs. In the case of the organiser cancelling, all your workshop fees will be refunded - see the full Terms and Conditions. All applications are accepted at the organiser's discretion. 
-----------------------------
TERMS AND CONDITIONS
In making an application all participants accept the terms and conditions of the organiser Mind-Beyond Institute and IFSAust here. Applying to and attending this event confirms both understanding and abiding these as listed. 
Save This Event
Organiser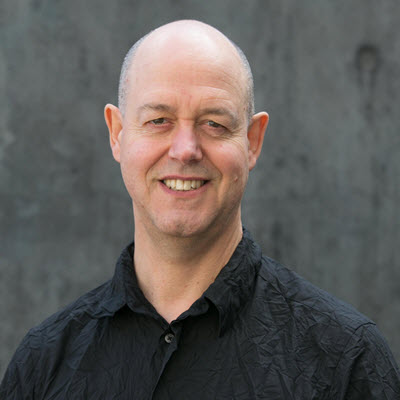 Simon d'Orsogna is an individual and family therapist, clinical trainer and facilitator based in Melbourne, with individual clients and supervisees across Australia and the globe. He provides psychotherapy, process consultancy, and adult developmental coaching. He specializes in treating depression and anxiety, trauma, relationship issues, and assisting life transitions. 
He is the US Institute of IFS International partner, a Level 3 IFS practitioner with training specializations working with couples and working with survivors of trauma. Simon has facilitated and arranged more than 220 days of Internal Family Systems trainings and workshops since 2015, along with founding and leading trainings of Coherence Therapy, IFS and Poly Vagal informed Therapies in the region. He has presented at the US annual IFS Conference as well as in Japan, Singapore, Hong Kong and across Australia and New Zealand.
He completed his Clinical Masters in Systemic Family Therapy at Bouverie Centre, La Trobe University, and continues studying the late David Grove's unique therapeutic approach to 'Clean' language and space. He facilitates experiential learning events including Coherence Therapy workshops across Australia, and co-developed the four-part online training, "Theory and Practice of Coherence Therapy" with  Dr Niall Geoghegan. Additionally Simon is an Associate Instructor with the Coherence Psychology Institute, and a member of the Harvard Institute of Coaching Professional Association. He is a level 2 training candidate for Leslie Greenberg's EFT with the Australian Institute of Emotion Focused Therapy.

Simon is a certified Immunity to Change coach (Harvard Professors Bob Kegan and Lisa Lahey's adult developmental approach to growth and transformation), and a member of the Focusing Institute (US). The ideas underpinning the effectiveness of these approaches align with the recent neuroscience learnings about memory reconsolidation and release from implicit emotional learnings.
Simon provides therapy and executive coaching from Melbourne, Australia to the world via the interwebs and from his rooms in Carlton.  Enquiries via mobile 0418 321 254 / +61 418 321 254  or websites
https://www.internalfamilysystemstrainingaustralia.com.au 
or
sensemaking.com.au/melbournetherapist

Save
Save
Save