"The Reenchantment of Culture and Flexible Citizenship in a Nativist World"
A keynote lecture from Professor Pál Nyíri as part of the Re-Worlding Chinese Transnationalisms Symposium
About this event
The Reenchantment of Culture and Flexible Citizenship in a Nativist World: How the Search for Authenticity Brings Middle-Class Chinese Migrants to Europe's Fortress
A keynote lecture from Professor Pál Nyíri as part of the Re-Worlding Chinese Transnationalisms Symposium
The quest for a better life that drives global migration flows is usually understood as economic accumulation. Migrants from China have been seen as particularly adept at flexible accumulation and resource maximisation through "flexible citizenship". Yet as the global balance of economic power shifts and as the nature of work and migration governance changes, migration driven by consumption rather than accumulation is becoming more visible. Wealthy Chinese who purchase real estate in North America or Australia are a case in point. A less noticed flow of middle-class Chinese has been targeting Eastern and Southern Europe, attracted by a "European lifestyle" at lower cost.
Europe -- in contradistinction to the "world cities" of liquid, hybrid ultramodernity -- has long been a purveyor of slowness, luxury, "authenticity," and purity in such things as food, cosmetics, or "culture" to the global middle and upper classes. As a new non-Western consumer class emerges in a world racked by a backlash against the liquid and the hybrid and a rising "reenchantment of culture", Europe increasingly becomes the unadulterated Other there to be consumed. In this quest for authenticity, "flexible citizenship" may be more widely practiced than before, yet it may have lost much of its emotional appeal. Middle-class migrants may be flexible citizens, but they want to achieve or recover a sense of tangible cultural citizenship they feel they have lost or never had. In this optics, lifestyle migrations may intersect in unexpected ways with currents of ideologies of environmental, cultural, and racial purity.
My talk, based on research with Beck Fanni, will explore the motivations of some of the 20 thousand Chinese who moved to Hungary between 2013 and 2017 in search of a "European lifestyle" and a healthy, relaxed, and "authentic" environment even as the country's nativist government made global headlines with its supposedly uncompromising opposition to immigration. Our research suggests that nativism can paradoxically be a draw to lifestyle migrants, many of whom seek to move away from societies they perceive as crowded, competitive, polluted, expensive, and materialistic environments and in some cases seek to satisfy a nostalgia for a simpler life and more meaningful human relations.
Pál Nyíri studied chemistry and Asian Studies in the Soviet Union, Hungary, and the U.S. before obtaining doctorates in history (Moscow State University) and sociology (Hungarian Academy of Sciences). He is Professor of Global History from an Anthropological Perspective at the Vrije Universiteit, Amsterdam. Prior to that, he taught at Macquarie University. His main research area is the international mobility of contemporary Chinese elites. He is also interested in Chinese nationalism, the politics of immigration in Eastern Europe, and comparative approaches to Eastern Europe and China. His recent books include Reporting for China: How Chinese Correspondents Work with the World and Chinese Encounters in Southeast Asia: How People, Money, and Ideas from China are Changing a Region (edited with Danielle Tan).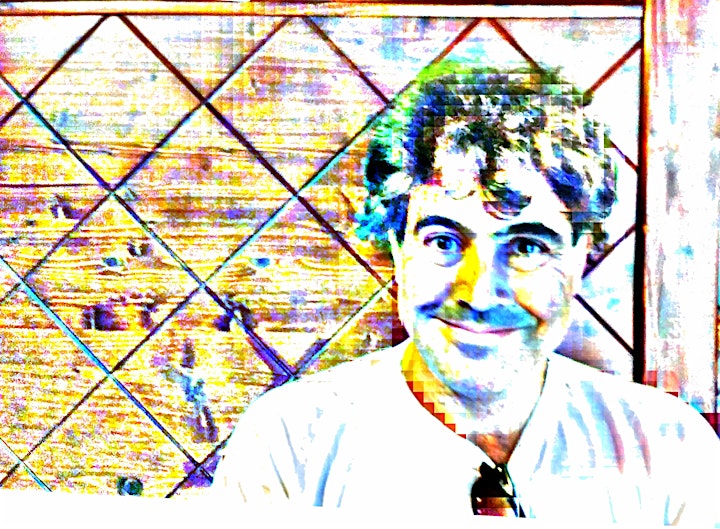 Organiser of "The Reenchantment of Culture and Flexible Citizenship in a Nativist World"
The Re-Worlding Chinese Transnationalisms Symposium will run online over two full days, 26th August – 27th August. It will take the form of a small, focussed, highly interactive research workshop rather than a conventional conference, with discussants assigned and papers pre-circulated to attendants. In attendance will be two of the world's leading figures in the study of Chinese transnationalism: Pun Ngai, Professor at Department of Sociology, The University of Hong Kong, and Pál Nyíri, Professor of Global History from an Anthropological Perspective, Vrije Universiteit Amsterdam. Professors Pun and Nyíri will present keynote lectures open to the public (please note that registration is essential). This symposium is organised by Associate Professor Fran Martin (University of Melbourne). It aims to bring together researchers working on contemporary formations of Chinese transnationalism: revisiting the conceptual rubric that first emerged in the early 1990s from the vantage point of the economic and cultural "rise of China" today, with a focus on current trends in Chinese human, media, and cultural mobilities. 
This event is supported by funding from the Australian Research Council and the University of Melbourne.