Join us for the opening of 'The 'm e r i' project' by Wendy Mocke at NorthSite Contemporary Arts.
About this event
The Board of NorthSite Contemporary Arts, Director Ashleigh Campbell and staff invite you to attend the opening event The 'm e r i' project by Wendy Mocke
5:45 PM — Arrive at Bulmba-ja, NorthSite Contemporary Arts
6:00 PM — Welcome to Country by Carl Marun Fourmile (Yidinji) of Minjil
6:15 PM — The opening of The 'm e r i' project
Hear from artist Wendy Mocke
Officially opened by Aunty Olive Tau Davis
Later — Music by Papua New Guinean Jazz musician Klara KuOlga: https://www.klarekuolga.com/
Drinks will be available for purchase from the Foyer Bar
Please RSVP by 17 November 2021
Tickets are valid for 1 person only, if you would like RSVP for a friend or family member you can by re-clicking the Eventbrite link and enter their name and email or their name and your email.
When you RSVP via Eventbrite your name will be added to the guest list.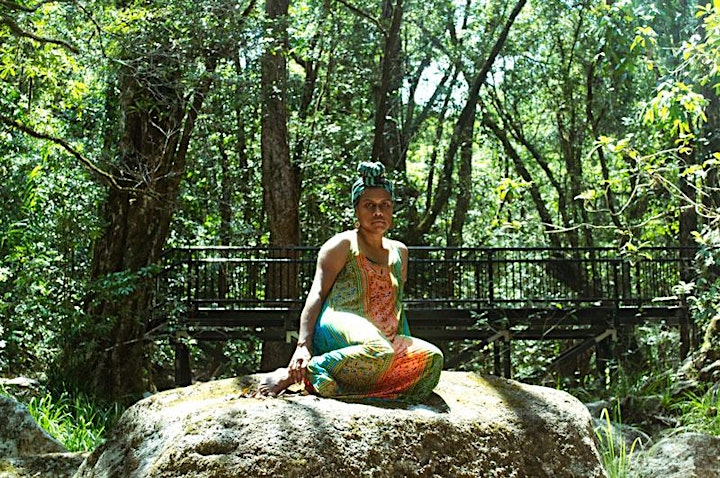 About The 'm e r i' project
The 'm e r i' project is a collection of photographs and stories, initiated from years of conversations with young Papua New Guinean women. Whilst unpacking questions surrounding cultural identity and Black womanhood, Mocke encountered a recurring theme: Young PNG women often feel silenced and actively fight against a limited vision of what is deemed possible for themselves. The common portrayal of PNG women in western media is often associated with tragedy or poverty. It is the harmful nature of the western gaze that minimises the full breadth and complexity of the Melanesian woman. This creative project focuses on the re-contextualizing of PNG women. It aims to find innovative ways for PNG women to define themselves. To speak their truth to power, without fear of erasure. The 'm e r i' project explicates a collective power, on the cusp of collective transformation.
Discover the exhibition: https://northsite.org.au/exhibitions/the-m-e-r-i-project-wendy-mocke/
Please check-in using the Qld App upon arrival and safely occupy the gallery, ie 1.5m space per person. If COVID-19 is known within the community, we request anyone with even mild symptoms to please stay home. You can view our COVID Safe Plan on our website.
For the enjoyment and safety of all, we will monitor attendance numbers at our event. If certain galleries reach capacity you may be requested to wait before entering. We thank you for your cooperation.
WE LOOK FORWARD TO SHARING ART WITH YOU.
Organiser of The 'm e r i' project | Exhibition Opening
NorthSite Contemporary Arts (formerly KickArts) is a leading contemporary visual arts organisation that engages, supports and profiles artists in the Tropical Far North Queensland region including artists based in remote and regional communities across Cape York and the Torres Strait.
Through our exhibitions, events and programs we provide enriching experiences for audiences.