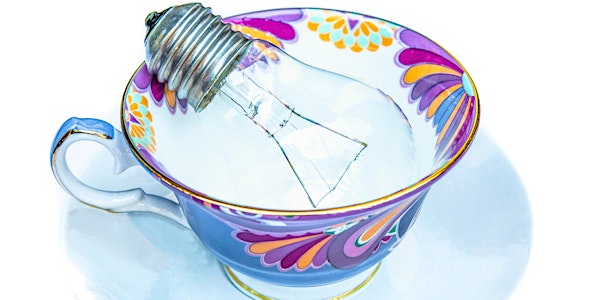 The Innovators' Tea Party - Career Speed Networking - Perth Term 3 2022
Location
State Library of Western Australia - Great Southern Room
25 Francis St
Perth, WA 6000
Australia
Speed networking with inspiring women in STEM for Perth students in years 10-12.
About this event
The Innovators' Tea Party career speed networking for students in years 10-12 interested in Science, Technology, Engineering and Maths.
There are 3 career speed-networking sessions to choose from in Term 3:
Saturday August 20th
Session 1 - 10:30am - 12:00pm - Creative Technology
Session 2 - 12:30pm - 2:00pm - All STEM Fields
Session 3 - 2:30pm - 4:00pm - Engineering
The specific fields represented at each of these sessions will be published 6 weeks prior to the event, on our website.
Session structure:
Each session will give students the opportunity to meet with 12 different women working in a range of Science, Technology, Engineering and Maths fields. You have the option of attending the session by yourself, and speaking with mentors one-on-one, or bringing a friend and talking to the mentors together. Light snacks and tea/coffee will be provided. Each student will receive a copy of the event program, with profiles of each of our women in STEM mentors.
If you are attending your session with a friend, you only need to register once for the both of you - each registration reserves a single table in the speed-networking circuit which can hold 1-2 students.
Target audience
This event is free & open to all students in years 10-12. While all our STEM professionals are female, we believe positive female role models are important for all students.
The importance of your RSVP!
Please note - it's really important that if you can no longer attend, you cancel your ticket or let us know so that we can manage volunteer numbers. We recruit one women in STEM mentor for every student table booked, so that there is a 1-1 ratio during the speed networking. We understand that sometimes life happens and you can't make it - but if you give us as much notice as possible then we can make the most of our volunteer's valuable time :)
About Us
The Innovators' Tea Party is a WA-based not-for-profit organisation which aims to inspire and empower more young women to pursue careers in Science, Technology, Engineering and Mathematics (STEM). We link successful female scientists, engineers and innovators with high-school students in order to promote STEM-focussed careers. Our mentors come from a range of backgrounds and work in a variety of industries, and all of them are passionate about promoting their field to future innovators.
Our speed-networking events are free and open to all students in years 10-12 and give attendees the opportunity to speak to each female mentor for a short period of time before moving on to the next. In this way, the students get to meet a number of role models specialising in a range of STEM fields. We encourage attendees to bring a friend and talk to the mentors together.
For more information, please visit our website, Facebook, or send us an email:
www.facebook.com/innovatorsteaparty
students@innovatorsteaparty.org
Our Supporters
This event has received funding from our exceptional sponsor: Strategic Mines. Without such support, it wouldn't be free!