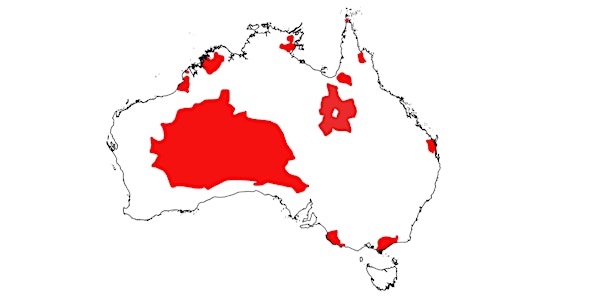 The 'hunter-gatherer' label and Indigenous Australia societies
How useful is the 'hunter-gatherer' label in explaining the diversification of Indigenous Australian societies?
About this event
Abstract
The hunter-gatherer / non-hunter-gatherer distinction has had profound impacts on the anthropological discipline, instituting academic, theoretical, and even methodological cleavages with durable consequences. Even though many researchers working with so-called hunter-gatherer societies underline the arbitrary character of the distinction, it has survived largely for pedagogic reasons, as some have said; but also, because no viable alternative has been suggested. More critically, some of the correlations or even causalities that had been developed by cultural ecology and certain materialist approaches in relation to hunter-gatherer societies still inform anthropological, but also archaeological and to some extent linguistic work.
In this paper I will return to some of the problems the hunter-gatherer category has produced, illustrating how the typology has become an intellectual prison, a fait accompli, prohibiting the elaboration of different and ethnographically more constructive means of explaining historical processes of diversification than through the sole mobilisation of the still so-called Neolithic revolution. The diversity and pragmatics of Australian Aboriginal kinship systems will be the starting point to suggest possible scenarios of cultural and historical diversification that also reflect findings by archaeologists and that correlates with other social characteristics such as totemism, land tenure or naming systems.
About the Speaker
Laurent Dousset is professor of anthropology at the Ecole des Hautes Etudes en Sciences Sociales and a member of CREDO (Centre for Research and Documentation on Oceania) in France. Working with Indigenous groups in Australia, as well as with societies in Vanuatu, he has published on a wide range of topics, including ethnohistory, kinship, sorcery, social organisation and social transformations, as well as conceptions and issues of land tenure and inter-cultural relationships.