Location
Great Hall, National Gallery of Victoria
180 St Kilda Road
Enter via main entrance (Water-wall)
Melbourne, VIC 3004
Australia
Sales Have Ended
Ticket sales have ended
We look forward to welcoming you to the State Library Victoria Village Roadshow Theatrette at 6.15pm for a 6.30pm start, on Thursday 27 October 2016. Information about the event: Wheelchair access is available - please enter via Entry 3 at 179 La Trobe Street. The State Library is centrally located on the corner of Swanston and La Trobe Streets in Melbourne's CBD. Public transport includes: •Train – Melbourne Central station is directly opposite the Library's Swanston Street entrance. Country travellers can transfer to metropolitan trains at Southern Cross or North Melbourne stations. •Tram – there are tram stops near our entrances on Swanston Street and La Trobe Street •Bus – the nearest stops are in Lonsdale, Russell and Exhibition streets If coming by bike - there are separated bike lanes in both directions on Swanston and La Trobe streets. You'll find bike racks on and near the corner of Swanston and La Trobe streets, Swanston and Little Lonsdale streets. If coming by car - the Library doesn't have on-site parking, but there is paid street parking on La Trobe Street and several pay car parks close by, including at Melbourne Central and QV. There are three parking spaces for people with a disability permit in La Trobe Street. If you have any queries please contact boldthinking@latrobe.edu.au
Description
Renowned jurist and former Australian High Court judge the Hon Michael Kirby AC CMG has been at the cutting edge of legal reform and intellectual inquiry for decades and has forged an international reputation as a powerful and articulate orator.
Join us for a special Bold Thinking Series event at the NGV's Great Hall, featuring a keynote address by The Hon. Michael Kirby AC CMG as he explores the legal and moral complexity that lies at the intersection of law, sexuality and health.
Justice Kirby will explore international conventions and the United Nations' work on human rights, HIV/AIDS, and sexual and reproductive health issues. He will also review the situation for sexual and gender minorities in relation to international and criminal law.
La Trobe University's experts in law and sexuality Professor Anne-Maree Farrell and Professor Gary Dowsett will take up these arguments, looking at the increasing centrality of sexuality to politics and social life in the last 100 years and exploring the changing relations between the law, sexuality and health in the twenty-first century.
Book now for a fascinating and enlightening discussion.
How has the law attempted to regulate sexuality in the name of human health?
How does the law understand and express the concept of human rights, and how in turn does that impact on sexuality?
What can the law say about sexuality – now and into the future?
While there is an accepted international human right to health, does a similar right apply to sexual orientation and gender expression and identity?
The Bold Thinking event is held in partnership with La Trobe University's Law School and the Australian Research Centre in Sex, Health and Society (ARCSHS), which both mark their 25th anniversary in 2017.
La Trobe University this year celebrates its 50th Anniversary.
Speakers: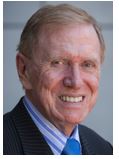 The Hon. Michael Kirby AC CMG is an international jurist, educator and former judge. He served as a Deputy President of the Australian Conciliation and Arbitration Commission (1975-83); Chairman of the Australian Law Reform Commission (1975-84); Judge of the Federal Court of Australia (1983-4); President of the New South Wales Court of Appeal (1984-96); President of the Court of Appeal of Solomon Islands (1995-96) and Justice of the High Court of Australia (1996-2009).
He has undertaken many international activities for the United Nations, the Commonwealth Secretariat, the OECD and the Global Fund Against AIDS, Tuberculosis and Malaria. He has also worked in civil society, being elected President of the International Commission of Jurists (1995-8). His recent international activities have included member of the Eminent Persons Group on the Future of the Commonwealth of Nations (2010-11); Commissioner of the UNDP Global Commission on HIV and the Law (2011-12); Chairman of the UN Commission of Inquiry on DPRK (North Korea) (2013-14); and Member of the UN Secretary-General's High Level Panel on Access to Essential Healthcare (2015-16). He is also heavily engaged in international arbitrations; domestic mediations; and teaching law. He an Ambassador for the Australian Research Centre in Sex, Health and Society (ARCSHS) and recipient of an Honorary Doctorate from La Trobe University.
In 1990 he was awarded the Australian Human Rights Medal. In 1998, he was named Laureate of the UNESCO Prize for Human Rights Education. In 2010 he was named co-winner of the Gruber Justice Prize. In 2011 he received the inaugural Australian Privacy Medal. The honorary degrees of Doctor of Letters, Doctor of Laws and Doctor of the University have been conferred on him by universities in Australia and overseas. He lives in Sydney with his partner since 1969, Johan van Vloten.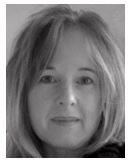 Professor Anne-Maree Farrell
is Chair of Health Law and Society and an ARC Future Fellow. She joined La Trobe University Law School in 2016. She holds a BA, LLB, BLitt from the University of Melbourne, an MA (Politics, First Class Honours) from the National University of Ireland (Dublin), and a PhD (Politics) from the University of Manchester. Previously, she held positions in the Faculty of Law at Monash University, as well as the University of Manchester and Lancaster University in the UK. Prior to becoming an academic, she worked as a lawyer in private legal practice for 12 years in Australia and abroad, specialising in mass torts, product liability and medical negligence.
Professor Farrell's research expertise lies generally in health law, policy and ethics. She is particularly interested in the relationship between politics, policy and regulation in the area of health. She has specific interests in law and the human body (blood, organ and stem cells), health technologies, the management of public health risks, and medical injury.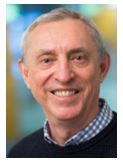 Professor Gary W Dowsett, PhD, FASSA is Deputy Director and Chair at the Australian Research Centre in Sex, Health and Society at La Trobe University. A sociologist, he has long been interested in sexuality research and health, particularly in the rise of modern gay communities. Since 1986, he has been researching the HIV epidemic in Australia and internationally. In 2003, he was elected to the International Academy of Sex Research. In 2006, was appointed to a Personal Chair in Sex, Health and Society. In 2008, he was admitted as a Fellow of the Academy of the Social Sciences in Australia. He is currently working on men's sexual recovery and life after treatment for prostate cancer, and on the sexualisation of men's bodies in the current social climate of highly emphasised fitness, body-building and health.
.