Multiple Dates
The History Effect: In Conversation - five aspects of the Spanish Flu
About this Event
Mini-series - 5 days of History events (1- 5 June, 7.00 - 7.30 pm).
(Please note: Ticket sales for each nights event end at 6 pm)
Join us for one, or all via this invitation.
In our series of talks this week, Historians will explore five different aspects of Australia's Spanish flu pandemic.
Monday: Dr Peter Hobbins will discuss the community histories written about the pneumonic influenza and how they can be of use to us as we face our own pandemic.
Tuesday: Dr Lisa Murray will draw upon the rich collections of the City of Sydney Archives to show how the city council acted to control the flu.
Wednesday: Laila Ellmoos will share some oral histories of the Spanish flu, reflecting on the nature of memory.
Thursday: Dr Kate Ariotti will examine the soldier's experience of returning to Australia during the pandemic.
Friday: A/Prof Nancy Cushing will introduce a little known aspect of the Spanish flu in Australia – a scheme of universal inoculation designed to reduce the deadliness of the disease.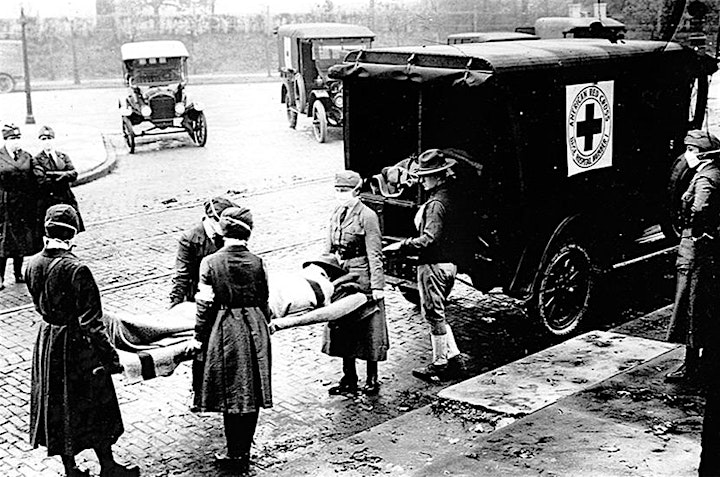 Photo credit: "Ambulance Duty, St Louis, MS" Centre for Disease Control & Prevention, NCIRD