The Future Seminars - Melbourne - Smart Bike Tech & Taipei Cycle Show 2018
Description
Work in, or connected to, the bicycle and cycling related industries?

Interested in how 'Smart Technologies' are changing the industry and the products it makes?

Considering visiting (or returning to) the Taipei Cycle Show?

Looking for the right sourcing or manufacturing partners?

Keen to network with the Australian bicycle industry?


Then join us on:
June 7th, 2018
for:
'The Future Seminars - Smart Bike Tech & the Taipei Cycle Show 2018'
in:
The Clarendon Room, at the Melbourne Conference & Exhibition Centre, South Wharf, Melbourne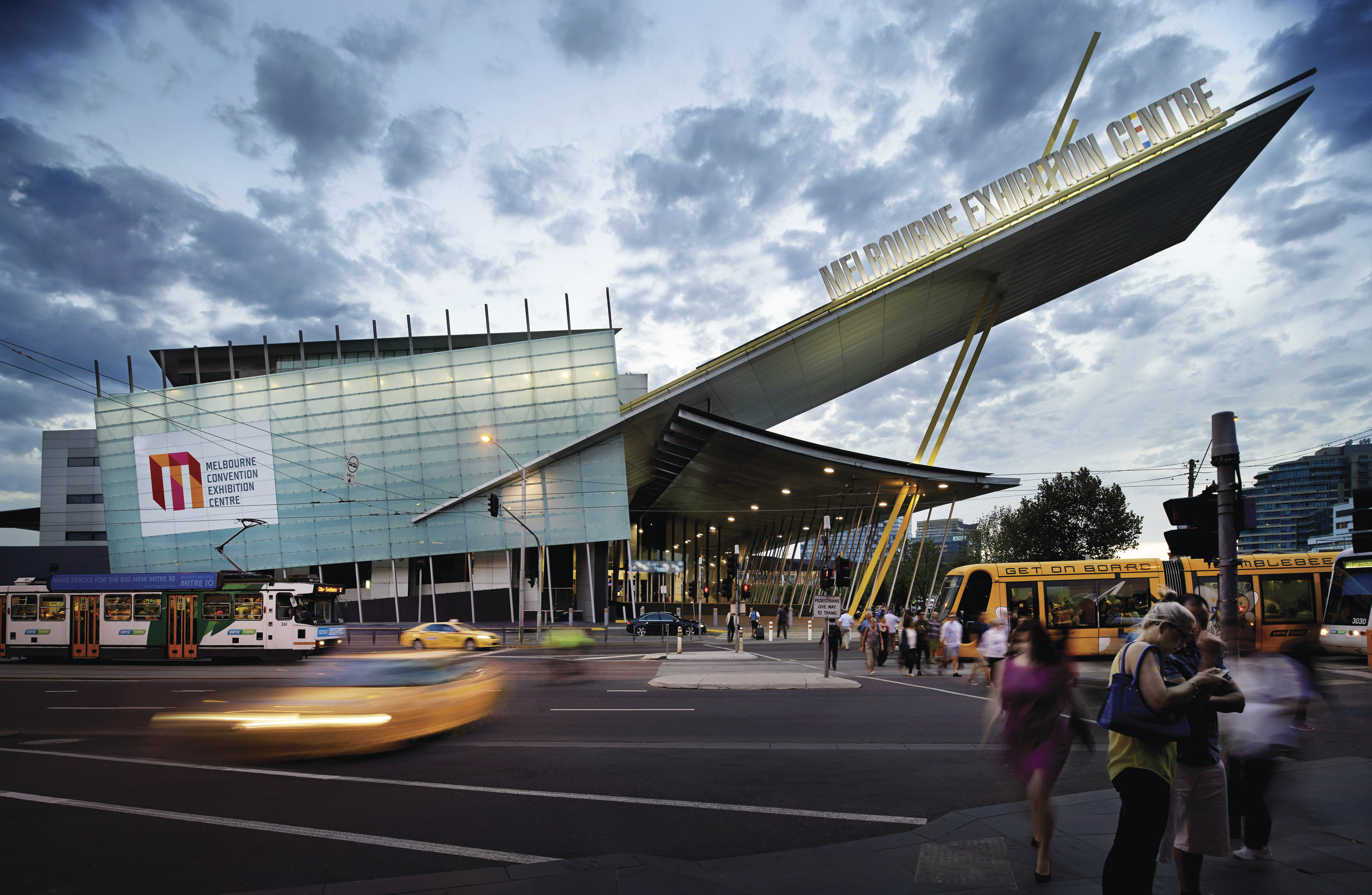 Presented by:
BOFT - Bureau of Foreign Trade & Ministry of Economic Affairs (Taiwan - ROC); in conjunction with TAITRA - Taiwan External Trade Development Council and; Taiwan Trade Centre, Sydney


And our Event Partners at:


Be amongst the first to see -
"What's New and What to Expect at the 2018 Taipei Cycle Show"
Presented by - Andrea Wu, from the Organising Committee of Taipei Cycle 2018 - Andrea will provide a preview of what's new and what to expect at this year's Taipei Cycle show - Oct 30th - Nov 3rd, 2018
https://www.taipeicycle.com.tw/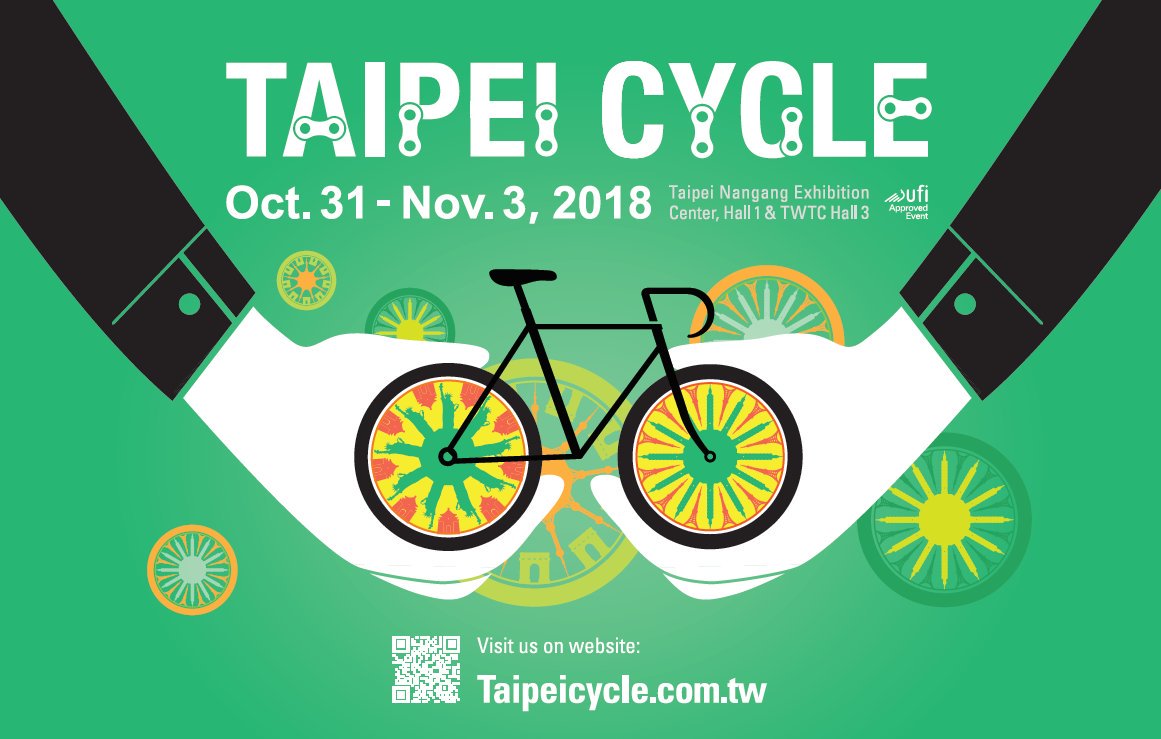 Hear from leading industry voices and academics on -
"The Smart Technologies Driving the Future of the Bicycle Industries" and the "Significance of the 'E-Bike' Category to the Australian Bicycle Industry".
Including presentations from;
- Doctor Kuan-Jiuh Lin, from the National Chung-Hsing University, Taichung, Taiwan - Distinguished Professor at the Interfacial Optical-Electronics Lab (IOE Lab) - who will present on IOE, AI, IoT and other Smart Technology developments in the bicycle industry.
https://www.nchu.edu.tw/en-index.php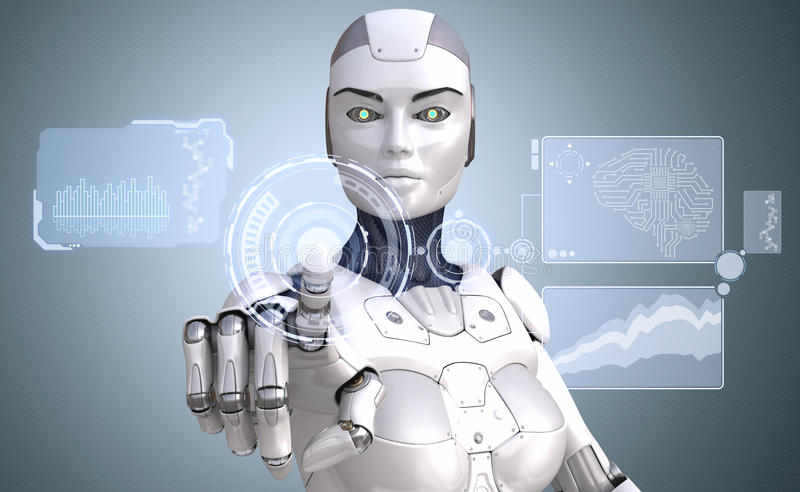 - Professor Bill Petreski, Fellow at the University of Melbourne & Strategy61 - a global expert on Emerging Companies, Technologies, Commercialisation and Investment Strategy - member of the Australia-Taiwan Business Council and formerly, KPMG and the Australian Standards Council.
https://strategy61.com.au/ https://www.unimelb.edu.au/ http://atbc.asn.au/home/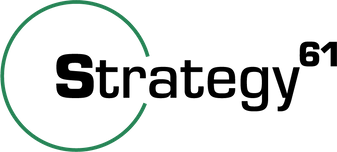 - Toby Kent, Chief Resilience Officer, Resilient Melbourne & Che Sutherland, Team Leader Transport Strategy, City of Darebin - will jointly present Resilient Melbourne's works with all 32 metropolitan Melbourne Councils towards developing a cycling strategy as part of a more 'resilient' Melbourne. Resilient Melbourne is one of the original "100 Resilient Cities" - a global resilience project pioneered by the Rockefeller Foundation.
https://resilientmelbourne.com.au/ https://www.100resilientcities.org/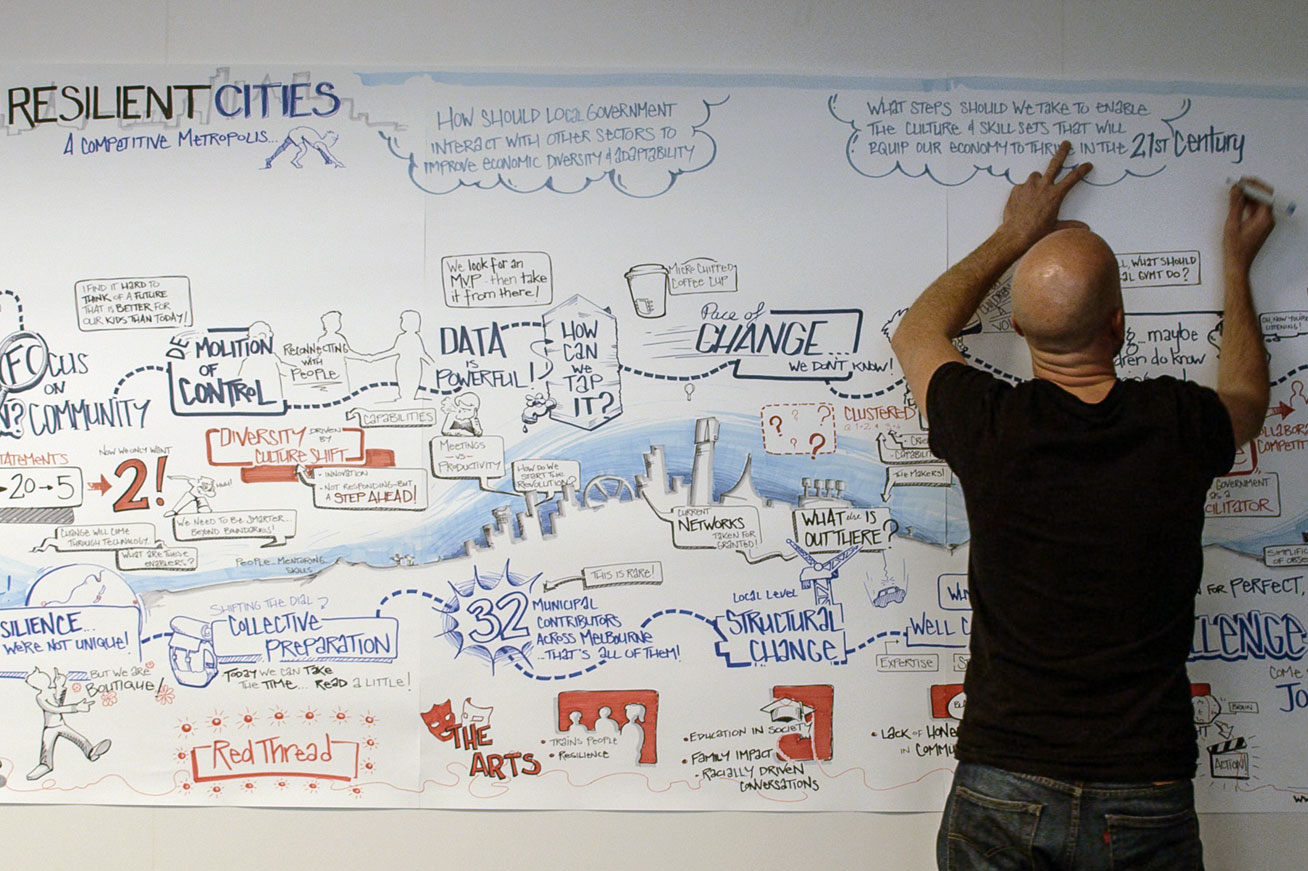 - Jaison Hoernel - CEO at Good Cycles - leads the award-winning public enterprise, which serves to build employment, opportunity, empowerment and better lives for disadvantaged youth, through bicycles. As well as offering training, technical and retail services, Good Cycles also manages and services the ground-breaking Melbourne Bike Share 'blue bikes' on behalf of RACV, Public Transport Victoria and the Victorian Government. Jaison is a globally renowned consultant to bike share and public enterprises and adds a positive and informed voice on where bike share is heading, what is driving it and why it matters.
https://www.goodcycles.org/ https://www.melbournebikeshare.com.au/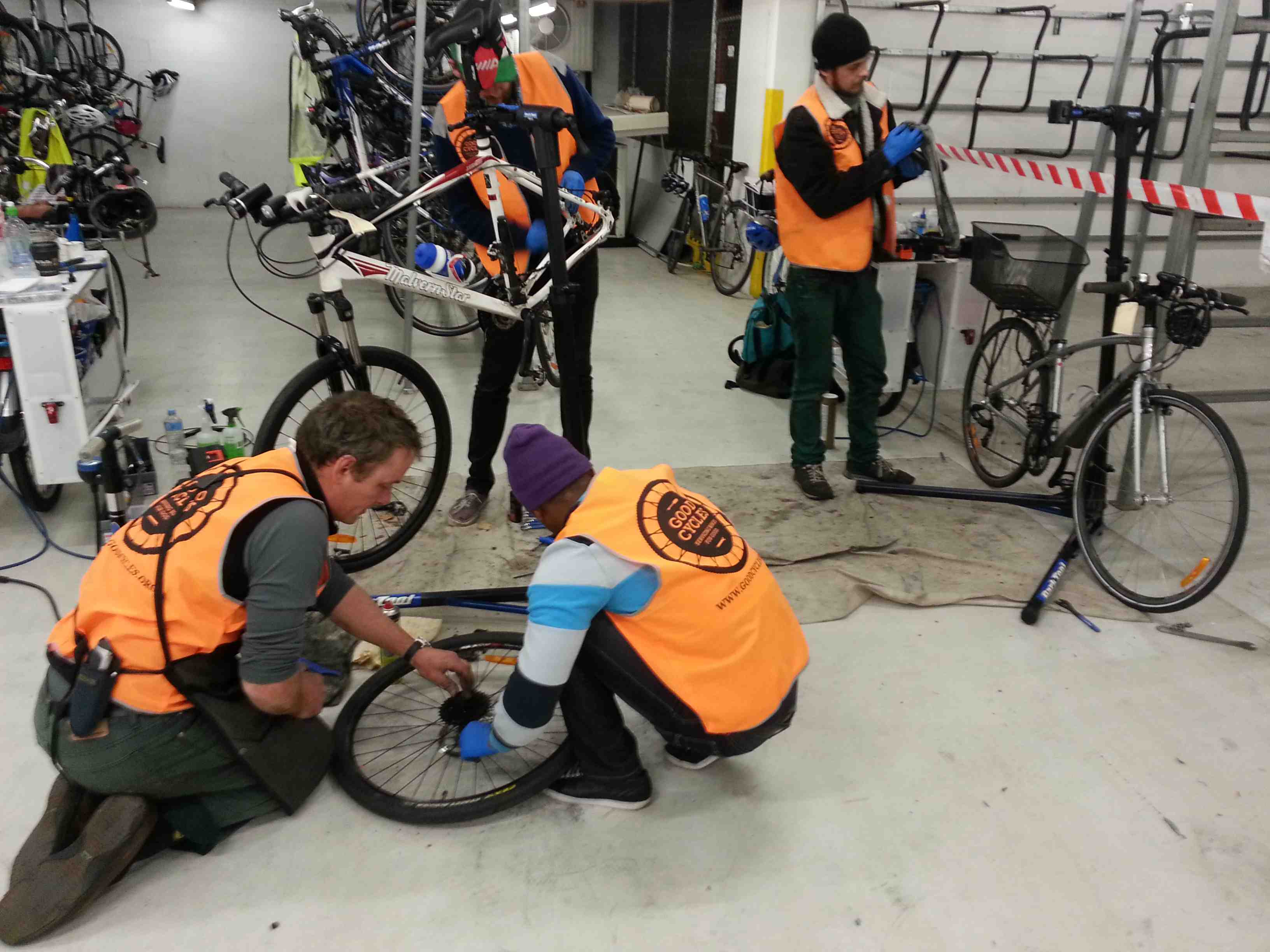 - Sam Moore, Head of Design & Marketing at KNOG - Melbourne's own KNOG is a well established A brand bicycle and outdoor accessories brand around the world and is one of Australia's true global cycling industry success stories. Sam will present "My Adventures in Building a Successful Cycling Brand" - the ups and downs and insides on the fraught process of designing, sourcing, distributing and marketing your very own cycling product.
(Hugo Davidson, CEO & Founder (pictured below), was programmed to speak; but has had to make a last minute trip to China, due to factory issues. Sam has kindly agreed to present in Hugo's place at short notice)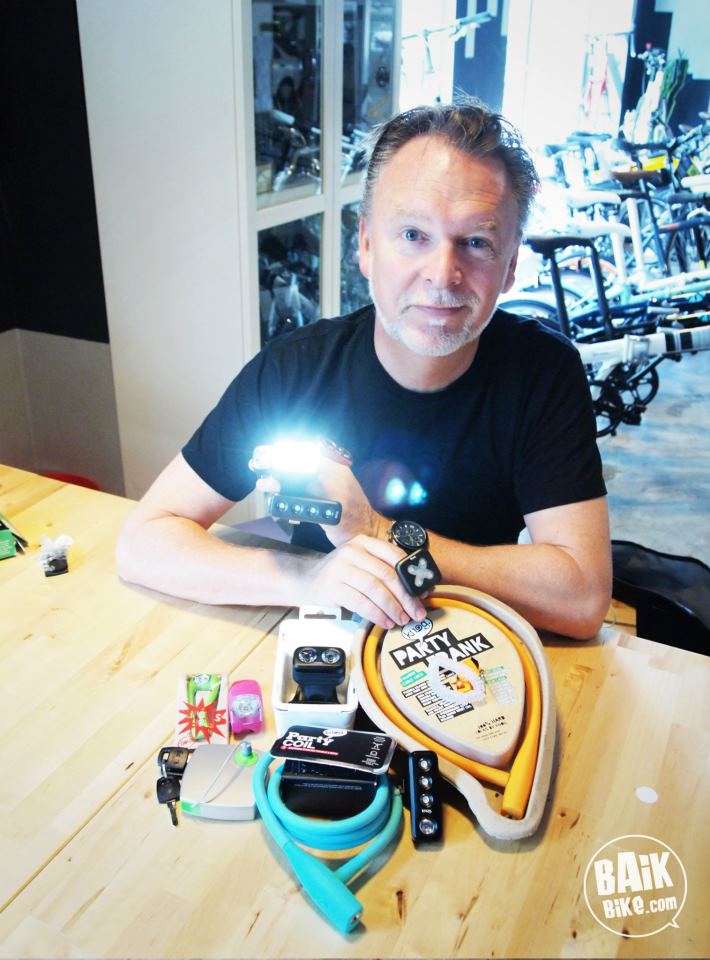 - Peter Bourke, General Manager of Bicycle Industries Australia (BIA) and the Cycling Promotion Fund (CPF) - in an EXCLUSIVE for 'The Future Seminars', will present first ever published, accurate, up to date ebike import and retail sales data for the Australian market. Plus Peter will update you on the BIA's challenge to the recently instated ebike import tariffs.
https://www.bikeoz.org/ https://www.cyclingpromotion.org/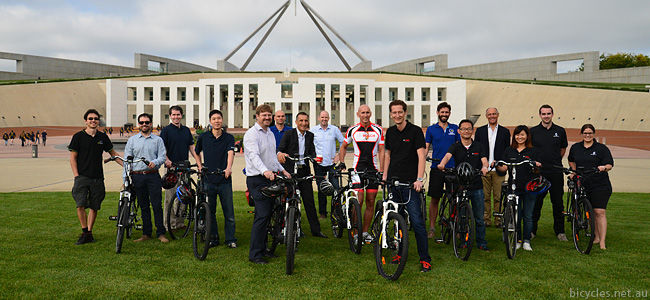 - DIZO Bikes, Hailing from Kaohsiung, in Taiwan – DIZO are one of the growing number of expert Taiwanese, carbon fibre frame manufacturers – As well as their own label, they are also licensed by Disney to produce Marvel Universe superhero themed road bikes and accessories - David Tsai & Kevin Teng from DIZO, would like to take this opportunity to introduce you to their own marvellous universe, over a coffee or two.
http://www.dizobike.com/index.aspx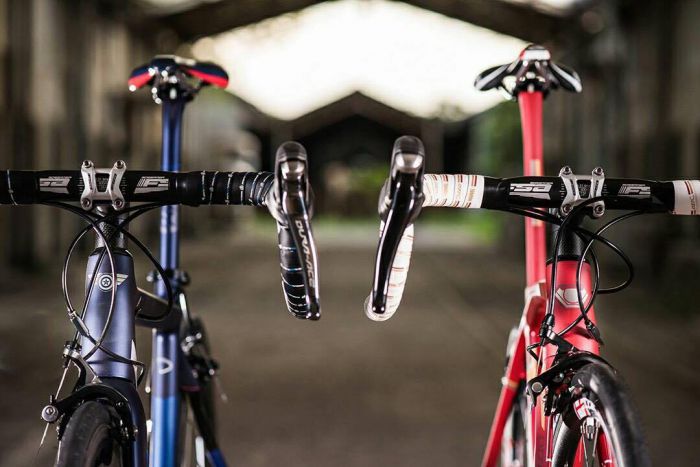 Who is Attending?
(As of Tuesday, June 5th)
DISTRIBUTORS
ACIUM SPORTS
ADVENTURE BRANDS
BICYCLE PEDDLER
BIKE CORP
DIGGARI
FE SPORTS (QLD)
GIANT BICYCLES
GKA SPORTS
GROUPE SPORTIF
IICO AUSTRALIA
MONZA IMPORTS
SHIMANO (NSW)
TREK BIKES (ACT)
BRANDS & MANUFACTURERS
BAUM CYCLES
BODY TORQUE
BOSCH
CURVE CYCLING (NSW)
DIZO BIKES (TAIWAN)
DYSON ELECTRIC BIKES
KNOG
LEKKER BIKES
MOMENTUM MOBILITY
ORDICA ELECTRIC BIKES
TURNSTONE BIKES (NSW)
VALE BIKES
VELECTRIX ELECTRIC BIKES (QLD)
RETAIL & SERVICING
99 BIKES (QLD)
PUSHYS (ACT)
BIKE FORCE DOCKLANDS
BIKE NOW
CATCH GROUP
COG BIKE CAFÉ
COMMUTER CYCLES
CYCLE HOUSE
DOLOMITI
FUEL PERFORMANCE
GOOD CYCLES
LETOUR CYCLES
LEUSCHER TECHNIK
ONE BIG BIKE
MELBOURNE BICYCLE CENTRE
MERLIN CYCLES (UK)
SALTER CYCLES
TUNE CYCLES
WIGGLE - AUSTRALIA
GOVERNMENT AGENCIES
BUREAU OF FOREIGN TRADE & MINISTRY OF ECONOMIC AFFAIRS - TAIWAN (ROC)
CITY OF DAREBIN
CYCLING - SPORTING AND ADVOCACY BODIES & RELATED SOCIAL ENTERPRISES
AMY GILLET FOUNDATION
AUSTRALIAN CYCLE ALLIANCE
BICYCLE NETWORK
CYCLING PROMOTION FUND
CYCLING VICTORIA
GOOD CYCLES
SCRUBS - DISADVANTAGED YOUTH EMPLOYMENT COLLECTIVE
TRANSPORT & URBAN DESIGN
HDR AUSTRALIA - HIGH-PERFORMANCE BUILDINGS & SMART INFRASTRUCTURE
RACV
RATIO CONSULTANTS - URBAN & TRANSPORT PLANNING, DESIGN
RESILIENT MELBOURNE - 100 RESILIENT CITIES PROJECT - ROCKEFELLER FOUNDATION
SALT3 - TRAFFIC & WASTE ENGINEERING
URBAN FUTURES
AUTOMOTIVE, ELECTRONICS & SMART TECHNOLOGIES
BLOGRITHMATIC - IOT DESIGNS & DATA ANALYTICS
CNJ INTERNATIONAL - TECHNOLOGY COMMERCIALISATION CONSULTANTS
COGENT VENTURES - INFORMATION & TECHNOLOGY SERVICES
FLEX - ELECTRICAL & ELECTRONICS MANUFACTURING
GENERAL MOTORS HOLDEN
R & D CONNECT - INDUSTRY & RESEARCH COLLABORATION
COMPANIES
AITKEN PARTNERS - COMMERCIAL LAWYERS
CHEP AUSTRALIA - PALLET & CONTAINER POOLING SERVICES
DROPBEAR DIGITAL SOLUTIONS
E-STRALIAN - EBIKE LEASING SOLUTIONS
SEASIA - GEO FINANCE & MANAGEMENT CONSULTANCY
ACADEMIC INSTITUTIONS
CODER ACADEMY
MONASH UNIVERSITY
NATIONAL CHUNG-HSING UNIVERSITY (TAICHUNG, TAIWAN)
RMIT
UNIVERSITY OF MELBOURNE
MEDIA (ATTENDING)
MEDIA (REMOTE COVERAGE)
EVENT ORGANISERS
BOFT - TAIWAN (ROC) BUREAU OF FOREIGN TRADE & MINISTRY OF ECONOMIC AFFAIRS
TAITRA - TAIWAN EXTERNAL DEVELOPMENT TRADE COUNCIL (TAIPEI & SYDNEY)
TAIPEI CYCLE 2018 - ORGANISING COMMITTEE (TAIPEI, TAIWAN)
EVENT PARTNERS


Toast, Tea, Technologies & Taipei
PLUS PRIZES & EXCLUSIVE OFFERS
from our wonderful partners at:
ONE ATTENDEE WILL WIN A FREE RETURN FLIGHT TO TAIPEI!!! - EX MELBOURNE OR SYDNEY!!
FYI - Did you know China Airlines now flies direct from Melbourne & Sydney to Taipei and via connections from all other major Australian cities?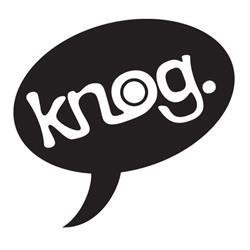 OUR GREAT FRIENDS AT KNOG ARE GIVING AWAY 10 BRAND NEW KNOG LIGHTS!!
SO NEW - THEY DON'T EVEN OFFICIALLY EXIST YET! NOW, THAT'S WHAT WE CALL 'FUTURISTIC'!
KNOG - Making 'Un-Boring Things' since 2002 - Proudly Born & Designed in Melbourne
Plus breakfast snacks & coffee. Plenty of coffee!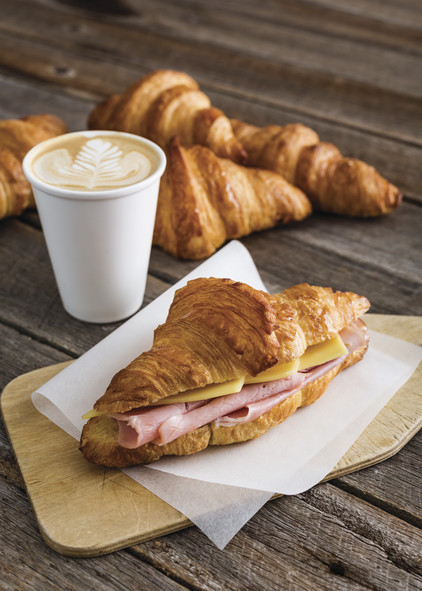 See you bright and early on June 7th. Doors open from 6.30am.
Jonathon Nunan
(Contracted Organiser)
Better Bike Business
Australia's Bicycle Industry SME Consultancy
+61 419 586 161
www.betterbikebusiness.com
jonathon@betterbikebusiness.com
FAQs
When should I aim to get there?
The first seminar kicks off at 7.30am, but access to The Clarendon Room, including breakfast goodies and barista made coffee will be available from 6.30am. So take the opportunity to get in ahead of the morning traffic.
When will the seminars conclude?
The last of the seminars are scheduled to conclude by 10.30am - however, you are welcome and encouraged to stay for more coffee and breakfast bites, Q&A with TAITRA, the BIA, our assembled experts and of course, the other industry, association and media attendees, well into the morning.


Can one-on-one meetings be arranged with presenters, TAITRA, Taipei Cycle or Better Bike Business?
Absolutely. This event and its organisers are all about promoting business and creating opportunities. Send us an email or give us a call and let us know who you'd like some time with and we'll do our best to make it happen for you.
What are my transport/parking options for getting to and from the event?
Pleased to announce, that for anyone lucky (or smart) enough to be riding into the MCEC, you will be permitted to take your bicycle up the lift to the foyer outside the Clarendon Room.
This is where the coffee and catering will be provided and where all the meet and greet will take place before and after the talks; whilst there will always be someone in attendance from the organisation in this space during the seminars, neither the organisers nor the venue, can accept liability for the security of your precious bicycle; so we do recommend bringing your own lock.
And for those coming by car or public transport;
https://www.mcec.com.au/visit/visit-information#getting-here
https://www.mcec.com.au/visit/visit-information#parking
And should you have any accessibility concerns;
https://www.mcec.com.au/visit/visit-information#accessibility


How can I contact the organiser with any questions?
Please feel free to contact Jonathon Nunan from Better Bike Business;
T: +61 419 586 161
E: jonathon@betterbikebusiness.com
S: jonathonnunan
Do I have to bring my printed ticket to the event?
Printed tickets or displayed on your preferred mobile device would be ideal thanks, as it will help to speed up your access and help you get a coffee that bit quicker.
Is it ok if the name on my ticket or registration doesn't match the person who attends?
No problem. Ideally, if you could let us know in advance, that would be greatly appreciated. Otherwise just show some ID and let us know who you are standing in for when you arrive at check-in.

Can I bring a colleague or register on the day?
Absolutely. More the merrier. Just be aware that seating and catering will be based upon registrations confirmed 48 hours before the event. So we can't promise you'll have a seat. But we'll certainly do our best to accommodate the 'fashionably late'.