Description
Ahoy, me hearties!
You're invited to get dressed up in yer most plunder-worthy costumery, bring yer shipmates, shop for some shiny loot and fancy doo-dads at Melbourne's annual Pirate Markets then stay for an evening of drinks, games, duels and good times at the new Buccaneers Ball!
Shop like a Swashbuckler, then Party like a Pirate!

THE BUCCANEERS BALL
It's a big, open social event. It's a dress-up party. It's a marketplace. It's got games, entertainers, prizes, raffles, sword-fighting, dancing and more.
Costumes essential for entry.
Come learn to fight, dance and make new friends LIKE A PIRATE!
FEATURING:
Swashbuckler's Tournament - 7:30pm
Pirate Loot Raffle - drawn 8:30pm
Best Dressed Awards - 8:30pm
The Jig Off Dance Competition - 8:30pm
Tavern Open Mic - 10:30pm
​plus
Battle of Five Armies Game
Buccaneer Barn Dancing
Secret Code Game
Games Loft
... and more!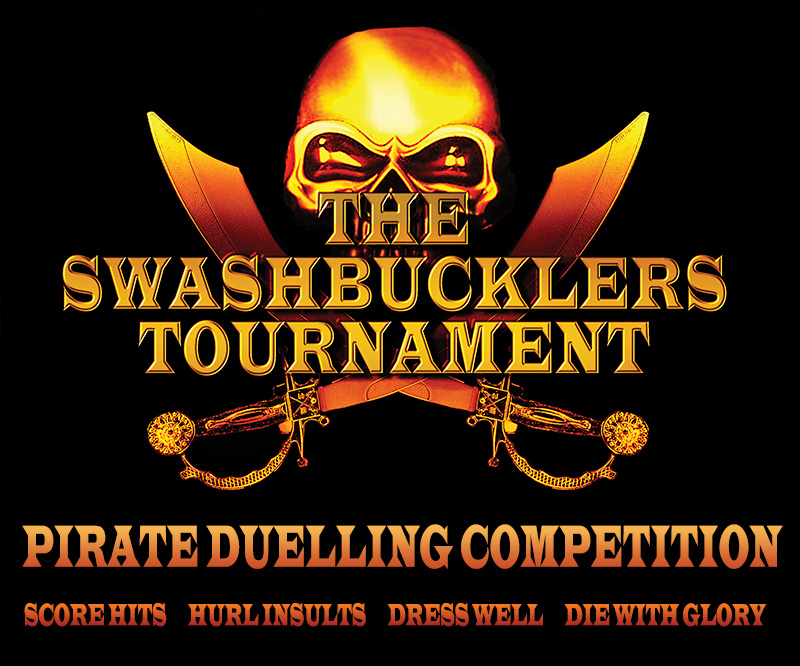 Check out the Golden Owl Events website for details about how to play games, tournament rules and competition info.
ABOUT MYSTIC FORTUNE TICKETS
Get a Mystic Fortune Ticket with your Entry Ticket and you can get a 15 minute Tarot Reading Session in the Mystic's Cave for only $15.
Places are limited. Sign up to a session time as soon as you enter The Buccaneers Ball so your place in queue is reserved.

THE PIRATE MARKETS
Melbourne's Pirate Market is back for its 6th swashbuckling year! Melbourne's finest sellers of Piratical Wares come together for ONE DAY ONLY!
You can buy costume accessories for men and women, swords and weapons, leather work, steampunk things and strange collectibles, pirate hats and fashionable items, artisan crafts, pewter and silver goblets, things with skulls, belts, potions and more...
Bring yer shipmates and a bag of gold, and come grab some bargains!
Open 2pm - 5:30pm
Free entry, all ages
(Licensed venue. Under 18s must have parent or guardian.)

Hosted by Golden Owl Events
Learn more about upcoming events and check our all the cool features of the Buccaneers Ball at:
or join us on Facebook.com/GoldenOwlEvents