Description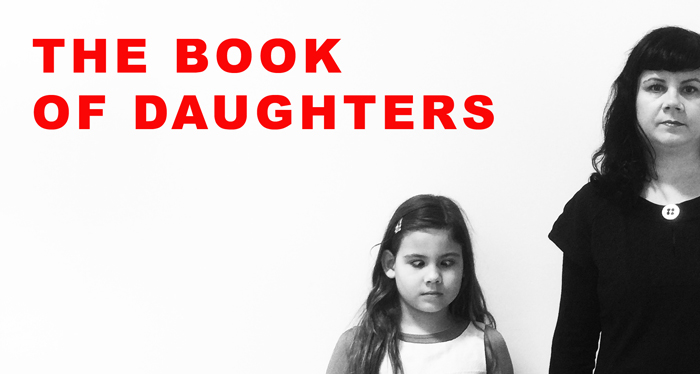 3 NIGHTS OF AWESOME SONIC ART SHOWS
Presented by JOLT, The Click Clack Project and )-(u||!c|<
Be soncially adjusted.
Presented across three nights of audio dynamism, The Book of Daughters is a large-scale sonic media performance collection comprising ten 20-40 min shows jam-packed with 36 maverick sound artists and musicians in various awesome creative combinations. Featuring leading sound makers such as Yoshimio (of legnedary bands the Boredoms and OOIOO), Japanese shamisen master Yumiko Tanaka and Australia's own Carolyn Connors (acclaimed vocalist), The Book of Daughters is offered as a stampede of sonic explorations by internationally celebrated artists.
This is the future, baby!
A standard ticket covers one night of shows all presented across multiple stages within the Meat Market venue, which is equipped with a bar.
1-Night Pass: Full Price: $25 / Conc.: $16
3-Night Pass: Full Price: $60 / Conc.: $40
Do you require assistance with ticket booking?
You can contact us on: james.hullick@joltarts.org
SHOWS:
Doors open: 7 PM. Shows begin 7:30 PM
NIGHT ONE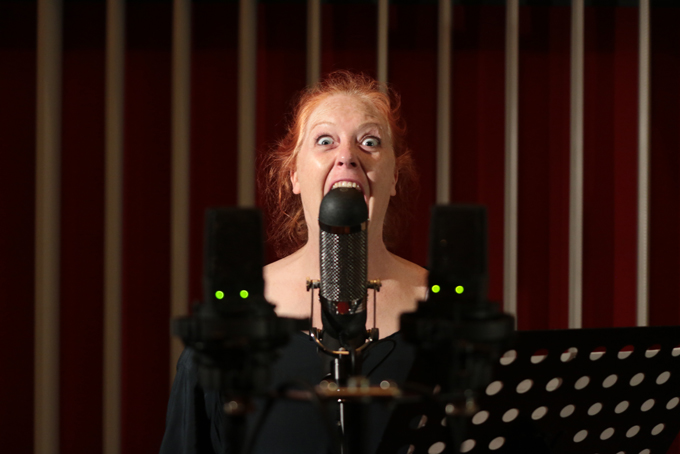 Carolyn Connors. Photo Rosa Gollan
10 November
SONIC FLOCK: Artists presenting across The Book of Daughters will perform short solos in an installation of 8 black tepees. Tepees fit one audience member and one performer, with a collective sonic experience being created for listeners outside tepees. Duration 30 mins.
SHAMISEN RESONANCE: A sumptuous performance by shamisen (Japanese banjo) and vocal artist Noriko Tadano. After solo offerings, Norkio Tadano will be joined by Jonathan Duckworth's hypnotic RESONANCE Table instrument played by )-(u||!c|<. As one of Australia's leading artists in high demand, this offering by Noriko Tadano is not to be missed. Duration 25 mins.
WINDSPOKEN: A new improvised work created by performance poetry legend berni.m.janssen, artistically directed by Belinda Woods and featuring members of the virtuoso chamber group, the BOLT Ensemble. Text articluates the threads between landscape, women, and the sonic utterance. Duration 25 mins.
"We are windspoken, a frame whereby the world has voice. We are brave and singing sentinels keening. Hear me sing so notes are sweat and liberate pores of poisons. Let word lip throat it." berni janssen.
VOCALINE: A dynamic solo show by trailblazing vocalist Carolyn Connors. In the words of Connors herself: "My work will include inhalations, exhalations, articulations and resonances. Objects and instruments other than me may be involved. I may or may not yell at the audience quite as much as at recent gigs. Extended vocal techniques are guaranteed." Duration 30 mins.
NIGHT TWO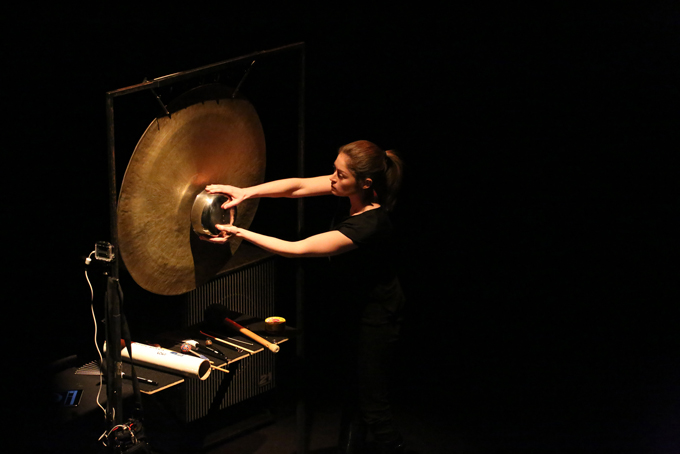 Louise Devenish. Photo Bohdan Warchomij
11 November
SONIC FLOCK: see above
CACOPHONY WOLVES: Forged in the suburbs of Northern Geloong, the physically dynamic Noise Scavengers join forces with Sarah Smith — feminist writer, orator and activist — and prepared guitar guru Dave Brown. Duration 25 mins.
TONE BEING, CORAL SPEAK: Awarding winning Perth-based percussionist Louise Devenish performs new works by Cat Hope and Kate Moore, composers at the forefront of international sonic creation. Duration 35 mins.
HARP BANJO SHAMISEN VOICE: Presented originally at JOLT's Tokyo Festival 2015, it seemed only fitting that this mesmerising trio should be shared with Australian audiences. Yumiko Tanaka — one of Japan's revered shamisen masters and vocalists — will share the stage with Canadian sound artist Cal Lyall on prepared-banjo, and Australia's own harp master Mary Doumany. Duration 25 mins.
NIGHT THREE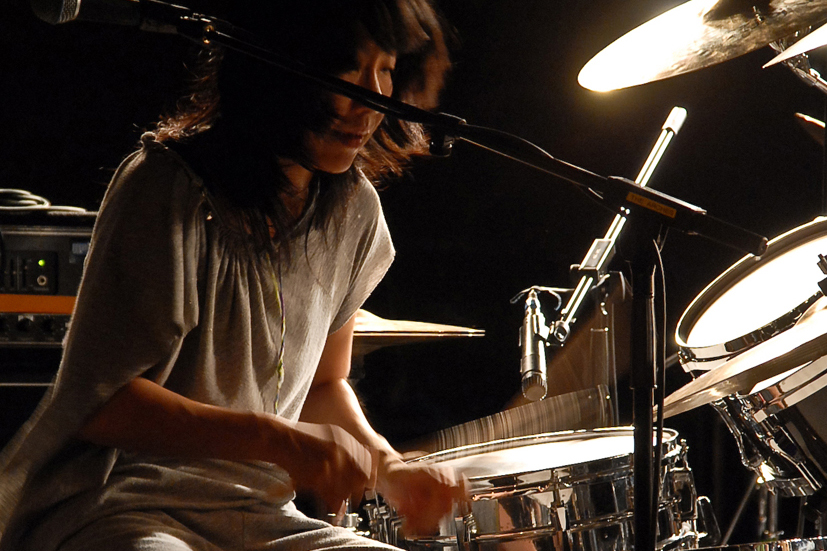 Yoshimio - Legend of Sound
12 November
SONIC FLOCK: see above
SHHHH: Delighting in ambient percussion, text and electronic soundscapes, the women of The Amplified Elephants have created this show with inspiring guest Elephants percussionist and sound artist Nat Grant, and sound/text artist Esther Tuddenham. Produced in collaboration with the Footscray Community Arts Centre. Duration 25 mins.
SLOW RIVEN WHIRL: Performed by poet berni.m.janssen, the BOLT Ensemble and )-(u||!c|<, this gripping show has been written from the perspective of a father seeking to understand womanhood so that he might better raise his daughters. Duration 35 mins.
YOSHIMIO: A solo drumkit and vocal show by one of Japan's most dynamic sonic adventurers. In other incarnations, Yoshimio is a member of major bands — the Boredoms, OOIOO, Free Kittens — and has recorded with the Flaming Lips. Duration 30 mins.
THE BOOK OF DAUGHTERS is SUPPORTED BY: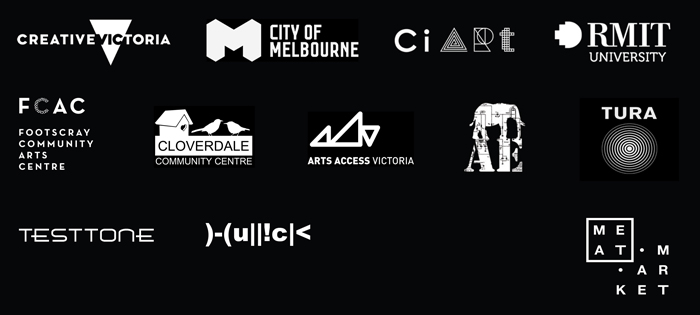 This project is supported by the Victorian Government through Creative Victoria.
This project is supported by the City of Melbourne Arts Grants Program.