Description
The BIG JGID Social is going to be the biggest party the rope access world has ever seen.
Who's Coming
With members of IRATA coming from all over the world, a multitude of local rope access companies and a great variety of Suppliers attending, you're guaranteed to do some prime networking as well as have a great time.
Get your ticket now!
Food and Drinks
There will be unlimited drinks for everyone and an amazing selection of food served by 20 waiters to make sure no one goes thirsty or hungry.
Party!!
DJ, Dancers and even a roving Magician will guarantee amazing entertainment from the minute you walk in the door.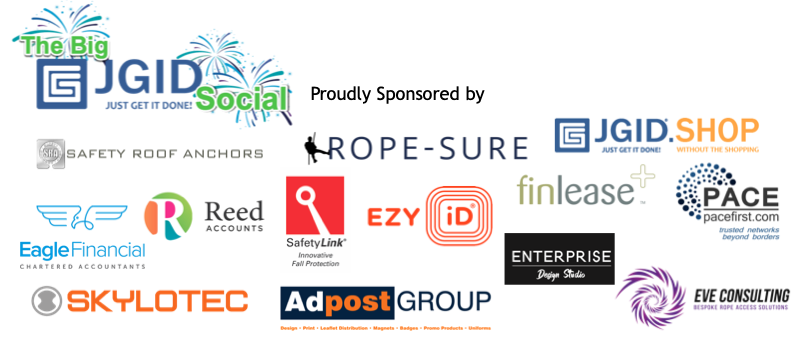 Standard ticket $150
JGID Users, IRATA or SPRAT Members $75
Be sure to catch up and meet withour amazing sponsors
#thebigjgidsocial #ropesure #reedaccounts #eaglefinancial #ezyid #jgidshop #skylotec #sra #finlease #jgid #theAdPostGroup #PaceFirst #EveConsulting #EnterpriseDesignStudio #SafetyLink #thebigjgidsocial