About this Event
This workshop is ideal for those that would like to take their BBQ skills to the next level. Or perhaps you are getting into smoking & low & slow, do you need some guidance? Talk to the experts on hand and watch them in the process of creating amazing foods!
The first event of the year is fast approaching and we know it's eagerly anticipated so note your diaries. We look forward to sharing some great new ideas, amazing flavours and sharing hints and tips on cooking with gas, charcoal & pellet smokers.
Attendees :
Weber Barbecues Australia
Green Mountain Grills Australia
Firing Line Gourmet Chilli Food Truck
Smoke Hunters BBQ Team
Loose Moose Brewing Co
BR Blades Sharpening
Sample mouth watering chicken wings, perfectly cooked steaks, delicious lasagne and the most amazing brownies all cooked on the barbecue. Throughout the day you can sample amazing vegetarian options and much more. ....Taste test the brews from Loose Moose Brewing Co. Sample sauces from Firing Line Gourmet Chilli's. How "hot" can you go? Try before you buy!
Callum Sharp from Weber Barbecues Australia will show why Weber is Australia's most awarded barbecue brand! This guy cooks a mean steak!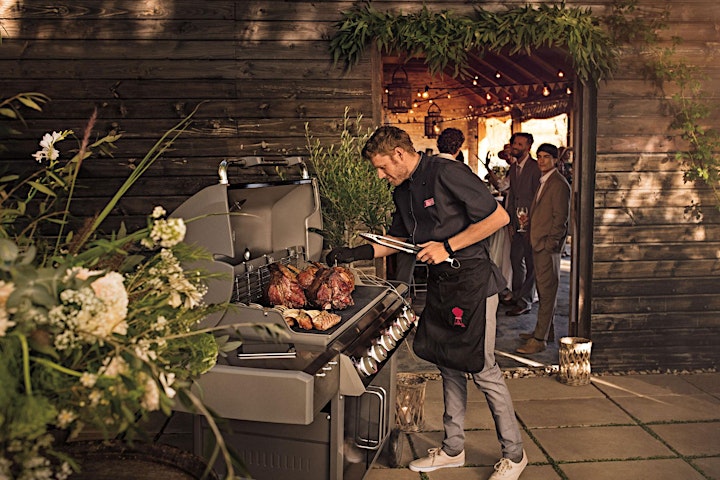 Talk to Aaron from Green Mountain Grills, he will be cooking on the new GMG Prime and showing you just how easy smoking is with a Pellet Grill. Learn how to Grill Smarter & Eat Better with GMG! We will be smoking a Brisket along with sausages wings and more.

Sample brews from Loose Moose Brewing Co, our local craft brewery. Just around the corner from us!
Bring your knives along for sharpening by BR Blades who will be on site offering their services.
Firing Line Gourmet Chilli's Food Truck - burgers and more from the local chilli king and brisket maker extraordinaire. Check out the chilli sauces, Adrian can stop even the strongest chilli addict in their tracks!
This is a FREE EVENT however we ask that you reserve tickets for our catering numbers, it works for us , we haven't run out of food yet! We'd hate for you to miss out. Kids welcome. Parking available. RSVP