Location
8/99 Elizabeth st
Sydney, NSW 2000
Australia
Description
None of us is immune to changes and challenges in life, however, as mindfulness leader, Jon Kabat-Zinn says: "You can't stop the waves, but you can learn to surf."
But how do YOU develop the capacity to recover quickly from difficulties? How do YOU strengthen our ability to deal with challenges? Is it really possible to build resilience?
WHAT IS IT?
Lina Mbirkou of MACRO Leaders invites you to join a group of like-minded people who are willing to listen to each other, and bring grace and poetry to the way they handle struggles.
In this fullly catered one day urban retreat, you'll be welcomed into a safe space to share the adversities you're grappling with and learn proven tools and techniques to cope with difficult times.
WHO IS IT FOR?
This is the place for you if you are feeling a little bit lost, emotional or stuck right now, or if you simply want to get better at helping others when they are struggling.
Bring a pen and a notebook and wear comfortable clothes and shoes as this is a highly interactive workshop.
WHAT ARE THE HIGHLIGHTS?
. A new way of learning that is practical and embodied
. Unique one day retreat in the city, carefully created to take you on a transformational journey
. Small, intimate group to provide you with individual attention
. Facilitated group work to assist you in having breakthroughs and gifting you with new ways of seeing, doing and being
. Guided meditations to calm the mind
. A first-aid emotional toolkit to be better prepared for adversity
. Delicious, fresh, vegetarian food to nourish you from the inside, provided by Mindful Cooking.
WHAT DO OTHER PEOPLE SAY?
"Lina's quiet and gentle presence, her use of silence, pause and breath have empowered those who are frequently disempowered by systems and societies. Thank you Lina, what a blessing you are."
- Elizabeth Lee, Matthew Talbot Centre.
"Lina is an engaging presenter and offers a wide range of interesting experiential activities together with sharp insights and thoughtful commentary on resilience, mindfulness and related topics. I commend her workshop to you"
- Don Dunoon, author "In the leadership mode", director New Futures Pty Ltd.
"Thanks Lina for your session on resilience. I loved your SURF model and how it related to self care and compassion as a starting point for resilience rather than the traditional thinking approaches.
Your gentleness, openness and care embodied your approach. Thank you"
-Geoff Thomas, independent OD consultant Leadership, Culture, Coaching, Learning, Design.
WHAT'S THE INVESTMENT?
As an introductory offer, all inclusive pricing from $150/person for early birds!
All drinks, morning and afternoon tea, a delicious vegetarian lunch, and organic nibbles by Mindful Cooking are included.
...And you get all the materials and an Art Of Resilience workbook to take home!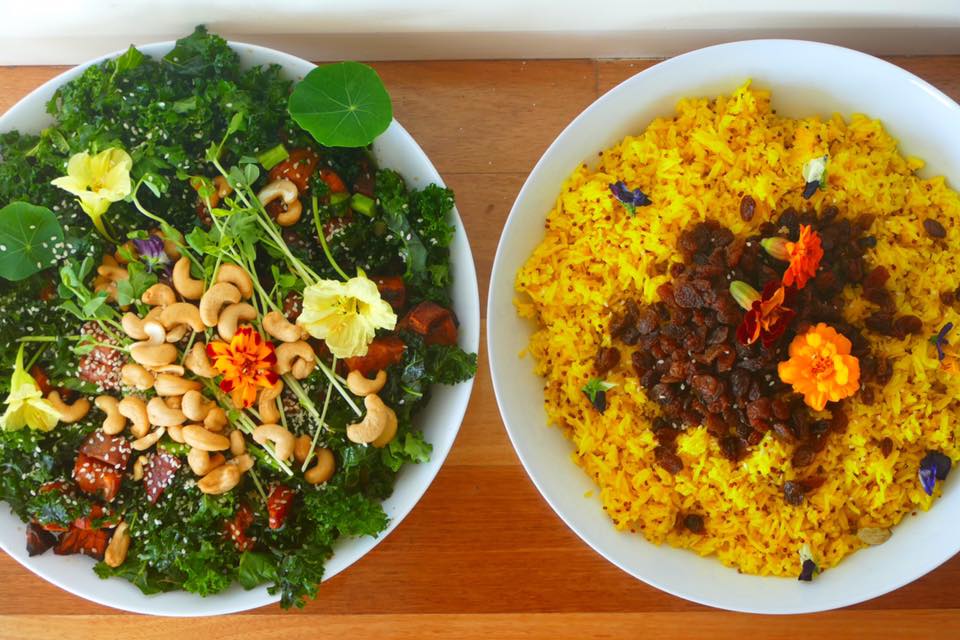 For more information on Mindfulness, Authenticity, Courage, Resilience and Openess (The MACRO model), please visit: www.macroleaders.com.au
You can read more about Lina's SURF model in this article: http://www.macroleaders.com.au/2/post/2017/09/the-art-of-resilience-surf-to-cope-with-difficult-times.html
RSVP in advance is ESSENTIAL to secure your place.
Early Bird Tickets: $150
Regular Tickets: $200
Tickets at the Door (if any left): $220
For any questions, please contact Lina on 0466 322 399 or lina@macroleaders.com.au
ABOUT LINA MBIRKOU
Lina Mbirkou is an accomplished facilitator, trainer and presenter. She holds a Master of Commerce, an MBA and a Certificate IV in training and assessment and is highly experienced in design thinking and emergent methods for collective systemic transformation such as Theory U.
She is well known as a creator of her own processes and resources for the industry. For example Lina has developed the MACRO Leaders model to guide her work in transforming leaders and organisations. The acronym MACRO stands for: Mindfulness, Authenticity, Courage, Resilience, and Openness.
In her Mindful Cooking programs, Lina has designed creative processes to integrate learnings, change individual and collective behaviours and formalise practice using sustainably produced food.
As a certified yoga and meditation teacher, Lina knows how to hold space for people to reflect, listen deeply and inquire openly in way that encourages empathy and builds connection.
Lina is also a powerful speaker about topics relating to mindful leadership, emotional and spiritual intelligence, self-awareness and resilience.
The Art of resilience
SECURE YOUR SPOT NOW!
1/2 day event (including morning tea and lunch) - 10am to 2pm: $90
Early Bird Tickets - Full day event - 10am to 5pm: $150
Regular Tickets - Full day event - 10am to 5pm: $200
Tickets at the Door- Full day event (if any left) - 10am to 5pm: $220
Looking forward to seeing you there!
Questions? Call Lina on 04 66 322 399