Honoring and uniting the brightest minds in rainforest and orangutan conservation.
About this event
Honorees and Speakers
The Leonardo DiCaprio Foundation and LDF Executive Director Justin Winters
Netflix Award-Winning Series "Our Planet" and Producers Alastair Fothergill and Keith Scholey
The Gecko Project and Founder Tom Johnson
Renowned Orangutan Researcher Anne Russon
Orangutan Expert and Author Leif Cocks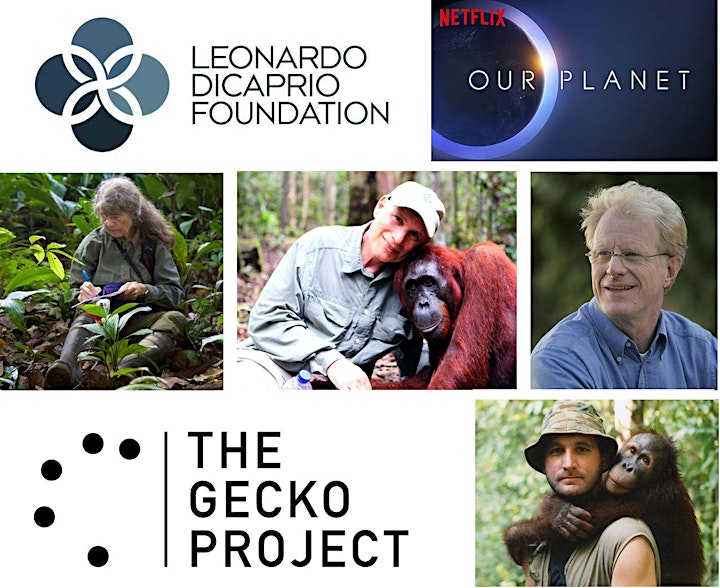 Hosted by Actor and Environmentalist Ed Begley, Jr and Dr. Gary Shapiro.
5-Star Vegan Menu by James Beard-Nominated Chef Bruce Kalman

Special Guest Appearance by Katey Sagal and The Reluctant Apostles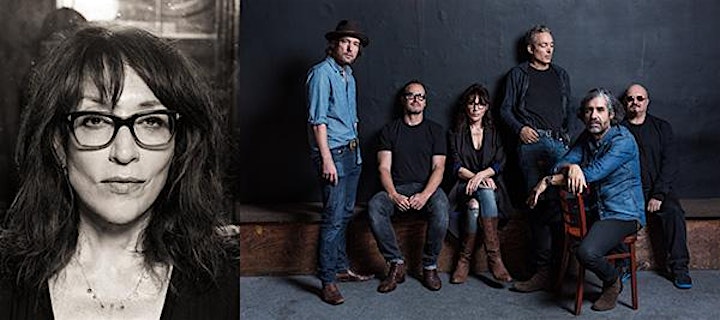 Live Music by Desert Sparrow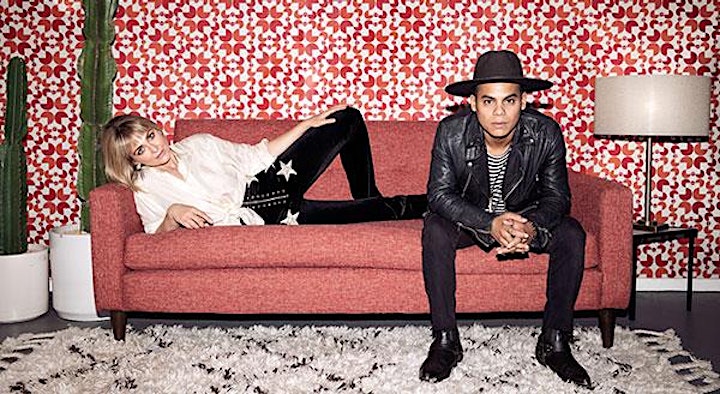 Keynote Speaker Leif Cocks
World-renowned orangutan expert and founder of The Orangutan Project and Orang Utan Republik Foundation vice president Cocks will be signing copies of his brand new book Finding Our Humanity, an uncommon journey into what the great apes, our tribal past and a more philosophical approach to life can teach us about our humanity.The Pongo Awards honor individuals for environmental achievement, activism, news, television, advocacy, and orangutan conservation.
The evening, now in its sixth year, raises funds for Orang Utan Republik Foundation & The Orangutan Project to save wild critically endangered orangutans from extinction and is dedicated to honoring individuals, organizations, and projects that have contributed to the improved understanding and appreciation of orangutans, endangered species, rainforest habitat, and for improving conditions for orangutans and other animals.
This year's 2019 recipients of the 6th Annual Pongo Environmental Awards include:
Netflix and producers Alastair Fothergill and Keith Scholey for "Our Planet"
Leonardo DiCaprio Foundation and its Executive Director Justin Winters for sustained and significant environmental activism and philanthropy
Dr. Anne Russon, for her 30 years of cognitive and behavioral studies of the Bornean orangutan
Tom Johnson and The Gecko Project for investigative journalism uncovering the corrupt aspects of Bornean politics and palm oil
A special award will go to international orangutan expert, Leif Cocks, for sustained advocacy supporting orangutan survival in Indonesia.
The evening gala will also feature surprise celebrity appearances, live and silent auctions with unique and exclusive items
Previous Pongo Award Recipients include:
Dr. Jane Goodall
Louie Psihoyos, "Racing Extinction"
The Orang Utan Republik Foundation (OURF) is a 501(c)(3) publicly supported charity with a mission to save wild orangutans through education initiatives and innovative, collaborative projects. www.orangutanrepublik.org
The Orangutan Project , the world's leading orangutan conservation organization, funds and supports a variety of conservation initiatives in Indonesia and Malaysia www.theorangutanproject.org
Proceeds Will Benefit The Orang Utan Republik Foundation and The Orangutan Project
Tickets include valet parking to make the evening easier.

Organizer of The 6th Annual Pongo Awards - Los Angeles, CA
The Orangutan Project was established in 1998 by founder and world-renowned orangutan expert, Leif Cocks, as a result of his 25+ year career working with orangutans - including establishing the most successful breeding colony of orangutans in the world. The Orangutan Project was formed with a key mission; to ensure that endangered wild orangutan species would be protected against extinction, and would continue to live in secure populations for generations to come.
Today, The Orangutan Project is a dynamic, fast-growing and successful not-for-profit organisation that supports a wide range of critical projects that address the holistic problem facing remaining fragmented orangutan populations - including fighting deforestation and habitat loss at the highest level. 
The projects funded by The Orangutan Project not only include direct orangutan conservation, such as orangutan rescue, rehabilitation and release programs, but also forest habitat protection and regeneration, education, research and local community partnerships. Tying funding into direct outcomes for the species has enabled The Orangutan Project to partner with the majority of orangutan conservation projects operating on the ground today in Borneo and Sumatra. 
This has greatly increased overall efficiency and transparency in saving the species as a whole, bringing together the key players and groups who are working tirelessly on the ground to ensure the species' survival.
The long-term growth and sustainability of The Orangutan Project has been made possible only by the loyal support of our individual donors, many of whom have supported the organisation each year since inception.
Through orangutan 'adoptions', regular donations and critical appeals, the organisation has been able to achieve more for the species than any other orangutan conservation group. The ongoing support from our individual donors is imperative for the organisation to reach our goal of increasing the number of wild orangutans under The Orangutan Project's permanent protection to 8,000, to ensure sufficient numbers of each orangutan species/subspecies survive indefinitely.
Vision
All orangutans will live in their natural habitat in secure and viable populations.
Mission
To ensure the survival of all orangutan species in their natural habitat and promote the welfare of all orangutans.
Our Achievements
Since its formation in 1998, The Orangutan Project has contributed more than $14,000,000 directly into orangutan conservation projects and has earned a reputation amongst its partners and donors for being financially responsible and transparent.
We are committed to making sure your donations work as hard as possible. We don't have an office - each member of our team works from their own home, using their own electricity, internet and infrastructure. This helps keep our overheads amongst the very lowest in the sector, and ensures as much of your donation as possible goes straight to where it's needed most.
We are also working hard to increase and secure our future income streams. Our big goal is to raise $20 million dollars every year because we know that's the only way we can secure the long term survival of all orangutan sub-species, and safeguard their jungle habitat. And we will achieve this, with your help!
Summary of Achievements in 2018/19