The 3 Brains Language&Relationships Training ICF CCEU Accredited
Event Information
Refund policy
Contact the organiser to request a refund.
Eventbrite's fee is nonrefundable.
The art of effective communication ! Aligning emotions and ratio in a new revolutionary way.
About this event
The art of effective communication! Aligning emotions and ratio in a new revolutionary way.
How to assist your clients to find the balance between ratio and emotions so that they make decisions and change that will last?
The answer will be giving in this unique training.
3 Brains Language Coaching It is a proven, effective way to enable successful, long-lasting personal change, based on scientific research. This is neuroscience on a new level.
Understanding the real intentions behind the words that people express is key for us to make better decisions and create better relationships.
In these 7,5 hours intensive training you will learn:
How to coach your client to make more congruent 3 Brains aligned decisions.
How to recognise and work with the language that is broadcasted from their 3 brains: the Head, Heart and Gut Brain .
How your client is subconsciously attributing one or more Brains to topic they want to work on?
How and when to trust your Gut feeling or not.
How and when to trust your Heart or not?
How your client's 3 Brains can subconsciously block a solution they came up consciously? These inner conflicts create unsatisfying relationships, demotivation, procrastination, anxiety/stress,, ineffective decision-making and poor overall performance.
How to coach your client or their hidden needs?
Be in charge of your own emotional or rational preferences in your communication.
Understand how and why your relationship can be aligned or misaligned?
The ability to create better self-management techniques and reduce stress for your client and yourself.
This training is ICF CCEU Accredited 7.5 hours (Core Competencies 2.5 & Resource Development 5)
We want you will be able to instantly apply these to your daily life on the personal and business context, whatever it is: coaching, leadership, managerial or personal situations that are relevant to you or your clients!
Schedule, Amsterdam timezone
Friday 09.30 -11.00 and 11.30-13.00
Saturday 09.30 -11.00 and 11.30-13.00
Fasten your seatbelts to learn a proven, effective way to enable successful, long-lasting personal change, based on scientific research.
Don't miss it!
Love to see you 😁
Christoffel
Who am I and what can I bring to you?
My experience:
Associate professor at the IE Business School (ranked ninth worldwide) in leadership and organisational behaviour
Executive business coach and trainer ICF PCC
(Hypno)Therapist, specialised in depression, PTSD, anxiety and addictions
Supervisor in clinical hypnotherapy
Lead trainer for the Advanced Clinical Hypnotherapy & Holistic Psychotherapy course
You can benefit from my 30 years of working in leadership development, coaching, consultancy and therapy and having worked with more than 10,000 people. I feel grateful that I have had the opportunity to work with people in Europe, the Middle East, India, Asia, USA and Australia.
Our Student experiences
"Thank you Christoffel
 I can honestly say that this was one of the most enjoyable, interactive and genuine training programmes that I have experienced. The combination of your style and the subject matter created a very safe space, for me at least, and I have taken a great deal from this training.
In fact, after the first session, I recommended that my three closest colleagues (covering UK, Israel and South America) read your book and have a look at your work. 
All the very best, and I look forward to being in touch again soon.
Regards"
Claire K. PCC Business Psychologist & Coaching Professional
"I followed this program in April and it is a great one for self-awareness and self-development, besides, it provides a toolset to coach and help others to move forward. The ICF CCEUs were a plus and guarantee of quality. Christoffel provides his best knowledge and experience in the field of business, coaching and therapy, and the virtual experience of the online training worked out very well!
Maria Teresa A. PPC CPPC ORSCC Executive Coach/Trainer
"I had the pleasure of attending the 3 Brains Coaching. I found this to be a very insightful and powerful course. It really gets you thinking about how we operate and make decisions. I will be using this both professionally and personally. Thank you Christoffel!
Yvette Jeal PCC executive coach
"Learning from your research on the 3 Brains helped me understanding our human reactions on a much deeper level.
Thanks for being such a lovely host! It was great to meet superstar coaches from all over the world!"🌍🙏🏾🌍
Judith de H. Senior Practitioner NOBCO and EMCC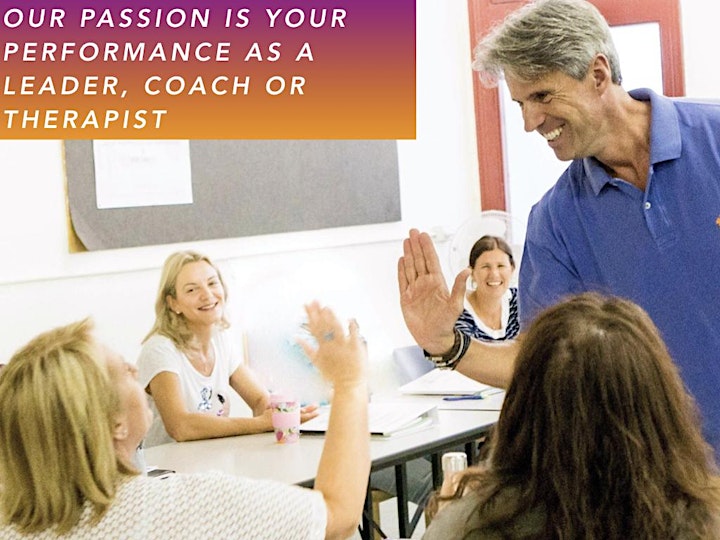 Date and time
Location
Refund policy
Contact the organiser to request a refund.
Eventbrite's fee is nonrefundable.
Organiser of The 3 Brains Language&Relationships Training ICF CCEU Accredited
"I have a huge passion for how our mind/body/spirit connection is working and how that relates to (personal) leadership". 
Nowadays I am working internationally in this field, in Spain for the IE business school as an associate professor in behavioural organisational leadership, in Europe and in Australia with business clients besides working in the therapeutic field as a Clinical Hypnotherapist/Psychotherapist and having a recognised school in this.
My interest in continuous learning, and the passion in understanding "why it works as it works" and being driving by the question "can it be solved more successfully" has been the drive for my own personal development, specialising in executive coaching, team coaching, leadership development and projects that require a cultural change and last but not least working with patients with mental health issues. 
I am now blessed with more than 30 years of experience in line management, consultancy, international training, executive coaching, and working with clients with severe issues. I feel grateful that I have the opportunity to be working with people in countries in Europe, the Middle East, India, Asia, the USA and affect Australia, with more than 10.000 people in small training groups or face to face. 
Working with so many people in a direct way gave me amazing insight and how we are the same and how we differ in our (personal) leadership, happiness, and sufferings, and how we can go for healthy success.
My main focus, specialty, and strength are to create the conditions where positive change can happen, on individual level and organisations. 
To sum up: Creating an environment of the integrated head, heart, and gut leadership.
Christoffel 
PS I wrote a book about how our 3 Brains our relationships
If you like to read the book too and get inspired what it can do for you:
 "How Men and Women Fit, finally understand your partner with the 3 Brains theory".
You can find it at:
Amazon : https://amzn.to/2kpENnz 
IBooks Apple : https://apple.co/2k5aYs2
Barnesandnoble : https://bit.ly/2kCGEW4