Sales Have Ended
Ticket sales have ended
Registration for TEDxCanberraWomen 2020: Fearless is now closed. See you on Sunday 29 November 2020!
Sales Have Ended
Ticket sales have ended
Registration for TEDxCanberraWomen 2020: Fearless is now closed. See you on Sunday 29 November 2020!
Now more than ever, It's time to be Fearless. TEDxCanberraWomen is back to celebrate the most extraordinary women from around Canberra.
About this event
It's time to come back together in-person. TEDxCanberra will take over ANU's Kambri precinct on 29 November for TEDxCanberraWomen 2020: Fearless.
Our COVIDsafe event will present to you an afternoon of live talks and performances by female change-makers, trail-blazers and big thinkers from Canberra out to change the world, one idea worth spreading at a time.
This year's theme is 'Fearless'. We live in an uncertain time. And yet, amid the physical, cultural and economic challenges affronting us at every level – from personal to global – now is the time to engage. At TEDxCanberraWomen 2020, we will call upon our collective fearlessness to create a global step forward together.
Register now for TEDxCanberraWomen 2020: Fearless!
Our Speakers & Performers
At TEDxCanberraWomen 2020: Fearless, our line-up of fearless women include:
Marrwah Ahmadzai, Resident Obstetrician-Gynaecologist, freelance writer and equality advocate who will share her great idea for how dialogues and conversation can help overcome intolerance and racism.
Penny Sackett, physicist, astronomer and former Chief Scientist of Australia, who will speak on her idea for connecting different schools of activism while maintaining energy in trying times
Alix O'Hara, entrepreneur and founder of Mashblox, who will draw on the power of her life story - including her personal childhood struggles and with PTSD - to share how the unique outlook and experience gained through disability has set her up to fearlessly take on whatever comes her way
Faith Kerehona, young Canberran artist exploring social themes such as equality, racism, sustainability, and technology
Kim Yang, up-and-coming musical talent
We will also feature former Prime Minister of Australia, the Hon Julia Gillard, in conversation with Ngozi Okonjo Iweala, former Finance Minister of Nigeria, from the global TEDWomen 2020 stage.
Nina Terrey, fearless advocate for gender equality, will return as our emcee.
Our Discovery Sessions and Special Programming
Indigenous Elder Wally Bell will lead a Welcome to Country and Cleansing Ceremony by Sullivan's Creek.
You can also choose to attend one of four Discovery Sessions in the afternoon, which includes:
Bianca Russell from our TEDxCanberraSalon 2020: Thrive event returns to headline a deep-dive TED Circles conversation about her talk on the importance of recognition in leadership
ThinkPlace will lead a small-group workshop exploring how to overcome gender equality challenges
A closed session viewing of the HERE I AM: Art by Great Women Exhibition at the aMBUSH gallery
Watch as the central Kambri Lawn becomes a rousing stage for artists to put their painting skills on show at Art A-Live
Keeping You Safe
Protecting your health and that of our crew is our top priority. This is why we have been working very closely with Kambri at ANU, and in-line with the ACT Government's advice, to create a unique TEDxCanberra experience that has all the magic - but is COVID safe.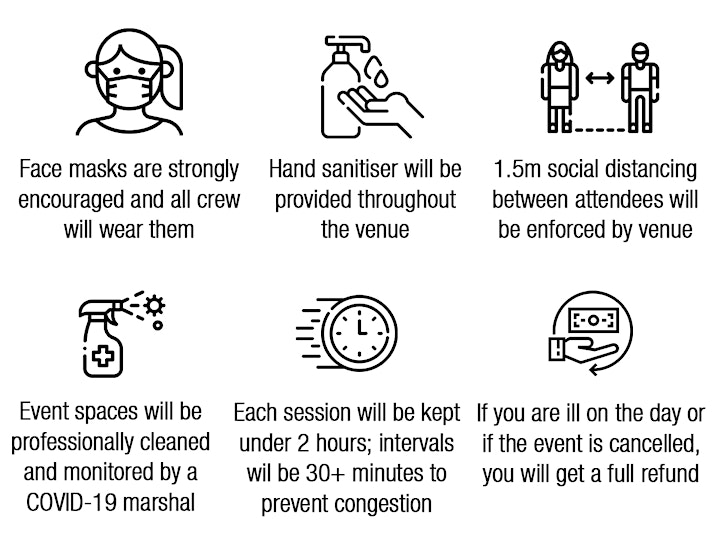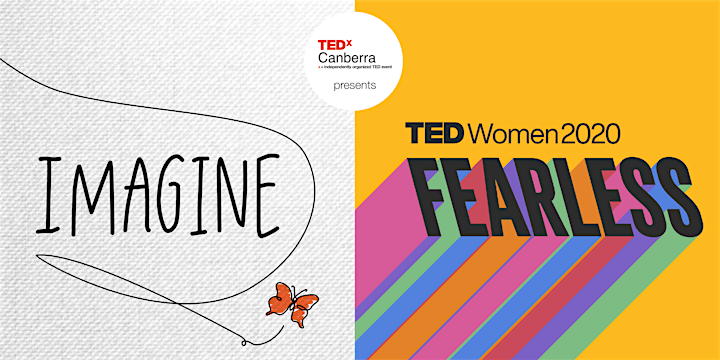 This event marks the start of a fortnight of 'ideas worth spreading'. Don't forget to register for our Flagship event, TEDxCanberra 2020: Imagine, which will take place exactly one week after on Sunday 6 December 2020.
Our Partners and Supporters
TEDxCanberra is made possible by the generous support of our local partners.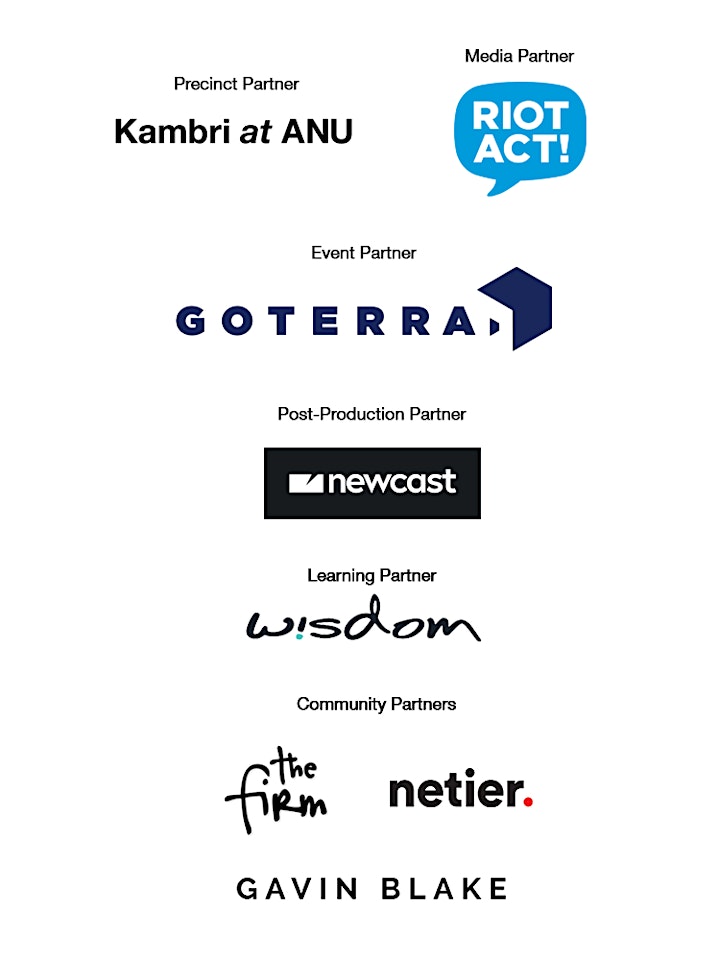 Organiser of TEDxCanberraWomen 2020: Fearless
TED (Technology, Entertainment, Design) is a global movement dedicated to sharing great ideas that change the world for the better. TEDxCanberra is a program of independently organised, nonprofit and volunteer-run TED events serving Australia's national capital.
Every year, we showcase the best ideas from Canberra and around Australia to the world, and act as a platform for up-and-coming changemakers and artists. Since our conception, we have inspired thousands of people with "Ideas Worth Spreading"
Learn more about TEDxCanberra at tedxcanberra.org and TED at ted.com.