Location
Kambri at ANU Precinct
153 Tangney Road
Ngunnawal Country
Acton, ACT 2601
Australia
Sales Have Ended
Ticket sales have ended
Registration for TEDxCanberra 2020: Imagine is now closed. See you on the 6th of December 2020!
TEDxCanberra takes over the Kambri at ANU precinct for an afternoon of 'ideas worth spreading' from around Canberra.
About this event
At TEDxCanberra 2020, we are showcasing the Canberrans who are setting out to change the world with great 'ideas worth spreading'.
This year's theme is IMAGINE. 2020 has been an unprecedented year. By working as a community, we have thrived in spirit and successfully flattened the curve. Now, as we head into the new year, let's chart out together what a renewed future holds at our annual conference.
This year is no different. From ideas borne from First Nations wisdom, to space junk management; from next-gen materials science, to how we can build more tolerant communities and design anti-fragile systems - TEDxCanberra 2020: Imagine will bring you an original, kaleidoscopic experience that invites you to join in thinking big and bold about our collective futures.
Our COVID safe and professionally-produced event will present to you an afternoon of live talks, performances and workshops by change-makers, trail-blazers and big thinkers from Canberra out to change the world, one idea worth spreading at a time.
Register now for TEDxCanberra 2020: Imagine.
Our Speakers & Performers
At TEDxCanberra 2020: Imagine, we will spotlight:
Tjanara Goreng Goreng, Wakka Wakka Wulli Wulli traditional owner and Indigenous scholar, who will present on the path to Indigenous leadership
Harry Mahony, advocate for transgender rights, who will challenge us to create more inclusive languages that looks beyond the current binary gender default.
Duncan Blake, expert in space junk management, who will challenge us to look up at the stars and imagine a future in which everyone, not just governments and corporations, has a say about things like space junk, space mining, weapons in space and settlements on the Moon.
Misha Kaur, systems designer, who will discuss the importance of designing and creating antifragile systems so that we as individuals, and as a collective society, can thrive
Nick Birbilis, materials engineer, who will share his ideas for next-generation bio-inspired materials that will signal a new paradigm for future manufacturing.
The Faumuis as our headline performers, lifting us all through their beautiful voices and rich harmonies.
Joining Tjanara, Harry, Duncan, Misha, Nick and the Faumuis are our usual eclectic line-up of short films from global TED film festivals. Charles Massy from our TEDxCanberra 2018: Divergence event will return to headline an afternoon Discovery Session workshop.
Our Discovery Sessions and Special Programming
Indigenous Elder Wally Bell will lead a Welcome to Country and Cleansing Ceremony by Sullivan's Creek.
You can also choose to attend one of four Discovery Sessions in the afternoon, which includes:
Charles Massy from our TEDxCanberra 2018: Divergence event returns to headline a deep-dive TED Circles conversation about his seminal talk on regenerative farming
PentaQuest will lead a small-group workshop exploring how gamification can help us solve problems of the future
Oaktree will lead a workshop looking at how you can make a difference when it comes to international development causes
A closed session viewing of the HERE I AM: Art by Great Women Exhibition at the aMBUSH gallery
Keeping You Safe
Protecting your health and that of our crew is our top priority. This is why we have been working very closely with Kambri at ANU, and in-line with the ACT Government's advice, to create a unique TEDxCanberra experience that has all the magic - but is COVID safe.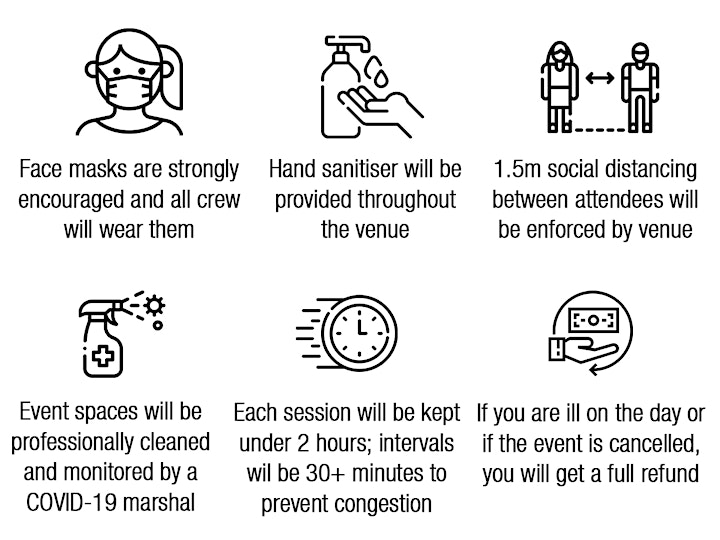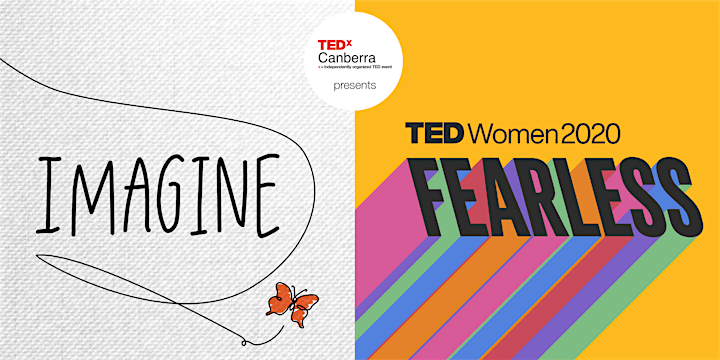 This event is part of a fortnight of 'ideas worth spreading'. Don't forget to register for TEDxCanberraWomen 2020: Fearless, our event showcasing female trailblazers from across Canberra, which will take place one week before on Sunday 29 November 2020.
Our Partners and Supporters
TEDxCanberra is made possible by the generous support of our local partners.