Techstars x Startup Victoria Present: Global Launchpad - a day of education for early-stage founders featuring global perspectives.
About this Event
Learn the basics of startups and equip yourself with the knowledge to begin your founder journey into the unknown with Global Launchpad, a collaborative, all-day event by Startup Victoria and Techstars.
Global Launchpad is an all-day, online event featuring speakers from around the world giving their advice and perspectives on a number of topics related to becoming a founder and starting a startup. Throughout the day, you'll not only hear from international experts; you'll also get the opportunity to take part in a number of interactive workshops and activities as you develop your skills and knowledge whilst also connecting with others about to embark and the same journey.
This event will cover the key areas of early-stage founding, giving you a Global Launchpad to kickstart your journey as you prepare to take off into the exciting world of startups.
Schedule
Welcome Address - 10am - 10.30am
What can you expect from Global Launchpad? Investor and Futurist Gus Balbontin will deliver his welcome address to Global Launchpad, which will be followed by Techstars APAC Regional Manager Farah Fauzi giving you a rundown for the day's schedule. Techstars co-founder Brad Feld will deliver the keynote speech on 'The Importance of Community', before our Emcee introduces the first session of the day.
Mastering your Global Pitch - 10.30am - 11.15am
The journey to getting your first customer can be scary, seemingly insurmountable, and a mental obstacle many struggle to overcome. That's why we're incredibly lucky to be welcoming our first global perspective of the day with Nicole Glaros joining us from Colorado, USA! Nicole has a long, 15+ year history of supporting, mentoring and investing in tech entrepreneurs, and currently works as Chief Investment Strategy Officer for Techstars (amongst many, many other things!).
In this session, Nicole will take you through the practical steps you can go through en route to making your first sale. She'll also advise on how this may differ between different product types and markets, offering a wide-ranging perspective that can be applied to your startup or idea. Following this, she'll be joined by Abena Ofori, Social Impact Manager at Melbourne Accelerator Program (MAP) for a Q&A session.
Stages of Belief: Lesson Learned and Mental Models For Starting New Ventures - 11.20am - 11.50am
Starting a new venture is a roller coaster of emotions and activities. Having been through this roller coaster a few times a few different stages of belief emerge. In this talk, Head of Operations for Day 1 Academies Fund Miguel Roque will cover the stages of belief in any new venture and mental models to get you through them.
Following this, a local moderator will host a Q&A with Miguel.
Fireside Chat: Designing a Culture that Scales - 12pm - 12.45pm
Culture is a combination of your shared vision, and the way your organization and the people in it act. Early on in a startup, culture is usually created by accident based on the tendencies and personalities of the founders. What can you do as a startup team to be intentional about creating a great culture?
This session will run as a Fireside Chat, and feature Managing Director of Techstars LA and Partner at The Fund LA Anna Barber, and Robyn Ward, CEO of FounderFocus with a Bronwen Clune, Vice President of Growth at inkl moderating.
Global Launchpad Connect - 12.50pm - 1.35pm
It's time to connect! Any founder, investor or advisor will tell you that networking is one of the most important things you'll do as you develop your startup. That's why we'll be helping you meet your peers in this lunchtime networking session, specifically designed to help you make not only more connections, but more meaningful connections. Get to know the other attendees and come away with contacts and connections you can take forward on your founder journey.
Concept, Creation and Consumer - 1.40pm - 2.40pm
Building product is hard. You need to work out what customers want, what they'll actually pay for, and whether you can even build it. A lot of people sit in a room, isolated from the world, and try to come up with the perfect product and the plan to build it. That generally doesn't work because it's nearly impossible to do. Conventional wisdom is then to focus on customers, but they don't know the answers either. The truth is that nobody knows. So it's up to us to work it out for ourselves. Join CEO of Junta Peter Laurie as he takes us through a pragmatic way of approaching the problem that he has taught to hundreds of startups and new ventures over the last few years.
Following this, we'll be welcoming global speaker Aldrich Huang, Techstars Texas Accelerator alumni CEO & co-founder of UXTesting, the leading data and insights company, devoted to helping enterprises deliver better experience to their customers. In this session, Aldrich will speak about his founder journey and experience going from the APAC region to the world.
Techstars APAC Regional Director Lalitha Wemel will then moderate a wrap-up session with Peter and Aldrich, covering their experiences in creating, and more importantly, maintaining the relevance of the product created.
Keynote Address - 2.45pm - 3pm
Techstars co-founder Brad Feld will deliver the day's Keynote Address, speaking on 'Founder Wellness & Resilience'.
Closing Address - 3pm - 3.30pm
Startup Victoria CEO Judy Anderson will round off the day with the closing address, whilst our Emcee for the day Farah Fauzi will provide details on the Global Launchpad Founder Pack resources and other actions for attendees post-event.
Speakers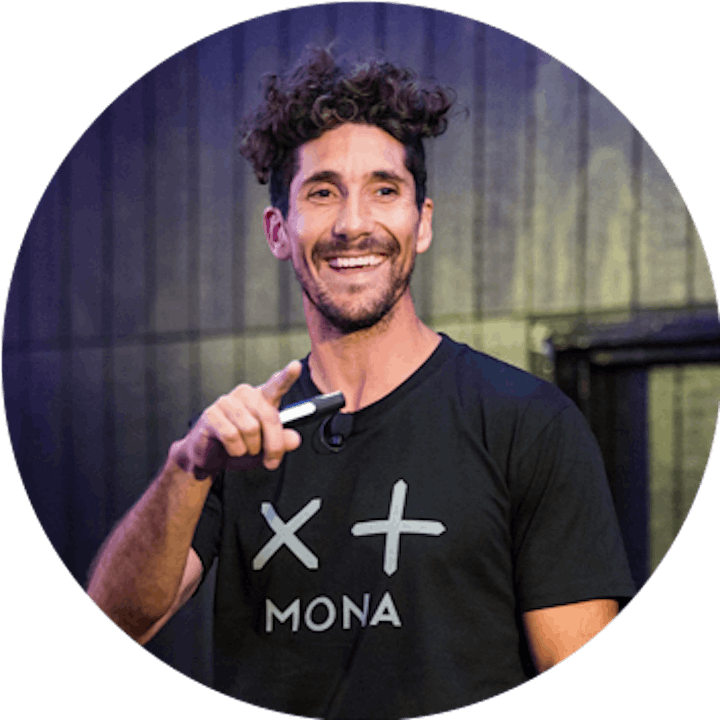 Gus Balbontin
Founder & Director @ Roshambo, Director @ Above All Human
Talk - Welcome Address, Commentary
Born and bred in Wild Patagonia, Gus never allowed his small town and humble beginnings to get in the way of his big dreams. A healthy disrespect for authority and severe case FOMO (fear of missing out) landed him in Australia at the young age of 17. By the age of 22, he had dropped out of uni, hitchhiked South America, set up his first business and landed his dream job at Lonely Planet.
Fast forward a few years and he was leading the company globally working with companies such as Google X, Nokia, and Amazon on the latest technology, creative cultures, and high performing teams. Seeking a change from corporate life, he hung up his boots as Executive Director and CTO of Lonely Planet and decided to move back to his entrepreneurial roots, becoming an investor, founder and mentor across the start-up ecosystem in Melbourne. He loves sharing a story, and he loves, even more, knowing those stories make a difference to people and help in their own business and life.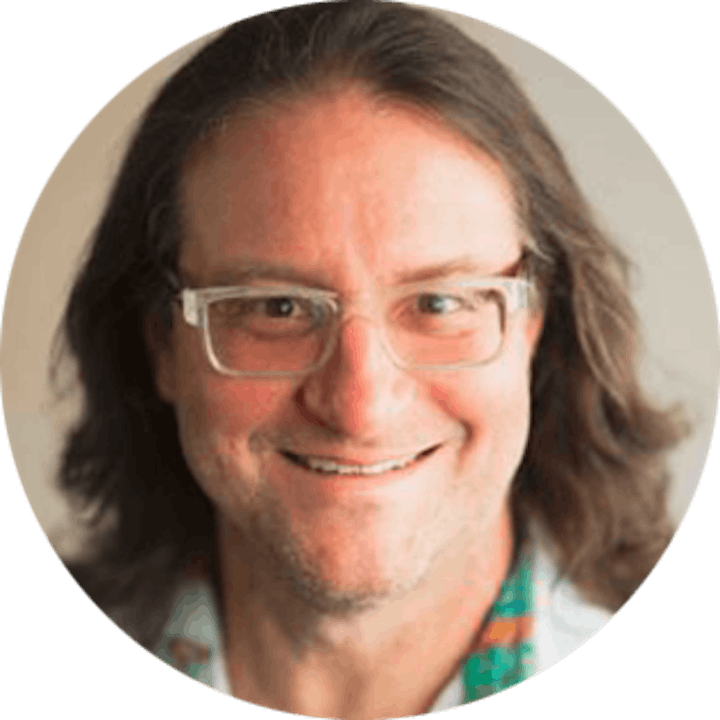 Brad Feld
Co-Founder @ Techstars, Founder @ Foundry Group, Author of The Startup Community Way
Talk - The Importance of Community, Founder Wellbeing & Resilience Keynote Addresses
Brad Feld has been an early stage investor and entrepreneur for over 30 years.
He lives in Boulder, Colorado and Homer, Alaska with his wife and is on a quest to run a marathon in every state in the US. Brad has been an early stage investor and entrepreneur since 1987. Prior to co-founding Foundry Group, he co-founded Mobius Venture Capital and, prior to that, founded Intensity Ventures. Brad is also a co-founder of Techstars.
Brad is a writer and speaker on the topics of venture capital investing and entrepreneurship. He's written a number of books as part of the Startup Revolution series and writes the blogs Feld Thoughts and Venture Deals. Brad holds Bachelor of Science and Master of Science degrees in Management Science from the Massachusetts Institute of Technology. Brad is also an art collector and long-distance runner. He has completed 25 marathons as part of his mission to finish a marathon in each of the 50 states.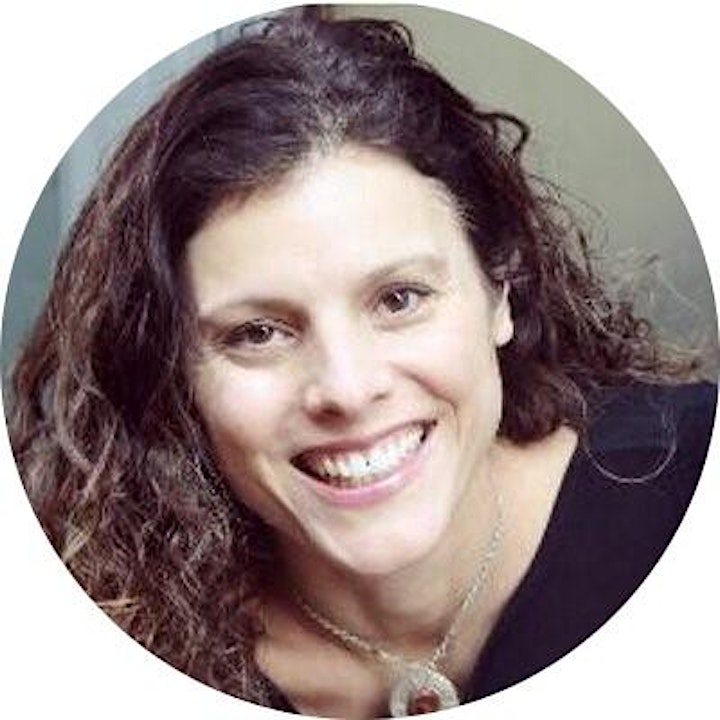 Nicole Glaros
Chief Investment Strategy Officer @ Techstars
Talk - Mastering your Global Pitch
Nicole is an entrepreneur and has been mentoring, supporting, and investing in entrepreneurs for over 15 years. While earning her masters degree at the University of Florida, Nicole co-founded a tech startup that retailed products to the property management industry. It was there she developed her lifelong passion for supporting tech entrepreneurs.
She took her learnings of how to scale and applied it to CTEK, an incubator in Colorado supporting tech startups in 2002, before accelerators existed. She helped grow CTEK from 1 to 5 offices across the state, and was an early catalyst in developing the startup ecosystem in Colorado. Most recently, she is the Chief Investment Strategy Officer at Techstars – a global network and investor in early-stage web software startups. She's been with the company since it's earliest days, helping build the company around her and rising through from a Managing Director to Chief Innovation Officer and Partner. She has been instrumental in its growth from one office in Boulder, CO to a global powerhouse, featuring 45 investment offices in 18 cities worldwide, events in over 500 cities globally, with ~ $500M in capital under management, more than 2000 companies in the portfolio collectively worth over $7B. Through Techstars she's invested in over 100 startups, most of which she still supports to this day.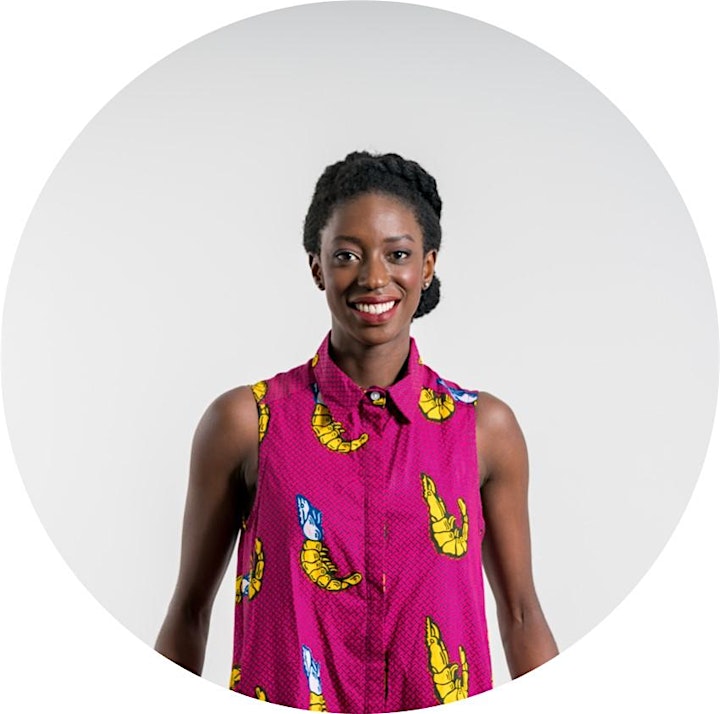 Abena Ofori
Social Impact Manager @ MAP
Talk - Mastering your Global Pitch
Abena oversees social impact initiatives in the Melbourne Accelerator Program (MAP) at the University of Melbourne. She explores the importance diversity, inclusion and collaboration plays in entrepreneurship, and also oversees the Velocity Program, Women Founder and Alumni initiatives at MAP.
Abena designs challenging programs for our early stage founders who leave with the tools and network to unlock positive social impact in their startups. Since joining in 2015, she has seen thousands of pitches and worked with hundreds of startup founders on their business and impact strategies and involved them in MAP's continued evaluation and improvement.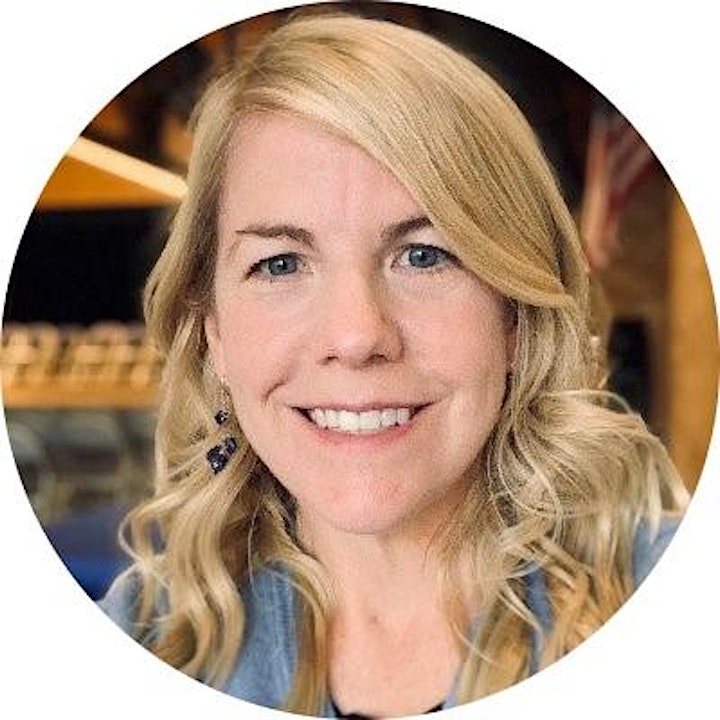 Anna Barber
Managing Director @ Techstars LA, Partner @ The Fund LA
Talk - Fireside Chat: Designing a Culture that Scales
Anna Barber is the Managing Director of Techstars LA and a partner in The Fund LA, a pre-seed venture fund. A frequent speaker about the LA tech ecosystem and women in entrepreneurship, Anna's mission is to support founders of all backgrounds who are solving big problems.
Her career has included stints as a corporate lawyer, McKinsey consultant, product executive and entrepreneur in ed tech, retail and e-commerce. She's also a certified executive coach, and her work with founders focuses on personal and team development. Anna graduated from Yale and Yale Law School and is a native New Yorker now happily in Los Angeles. Find her @annawbarber.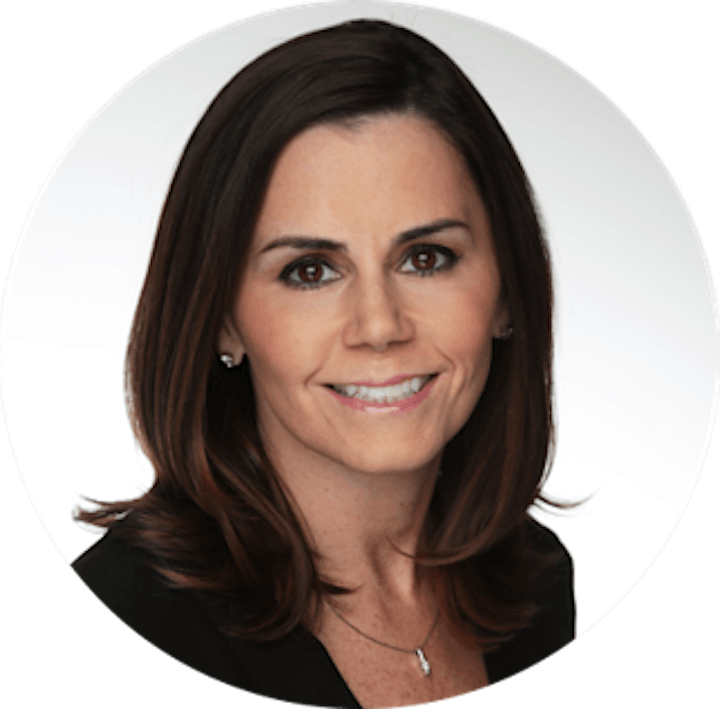 Robyn Ward
Founder & CEO @ FounderForward
Talk - Fireside Chat: Designing a Culture that Scales
Robyn Ward is a 20+ year veteran of the technology startup space. She started FounderForward, a leading coaching, training and development business, to help founders and executives with leadership development, culture & team-building. Robyn also teaches Entrepreneurship at USC and is a champion of diversity and equality in the technology industry. She has been named a Top Woman in LA Tech by DigitalLA and a Top LA Tech Ambassador by TechWeek.
Bronwen Clune
Vice President of Growth @ inkl
Talk - Fireside Chat: Designing a Culture that Scales
Bronwen is an experienced executive with a background in innovation, startups and communication. I lead organisations with a collaborative and growth mindset to strategically deliver on agreed commercial objectives. I am a values-driven leader and believe that companies have social responsibilities beyond their shareholders.
Areas I am passionate about include Diversity, Equity and Inclusion, as well as age future of journalism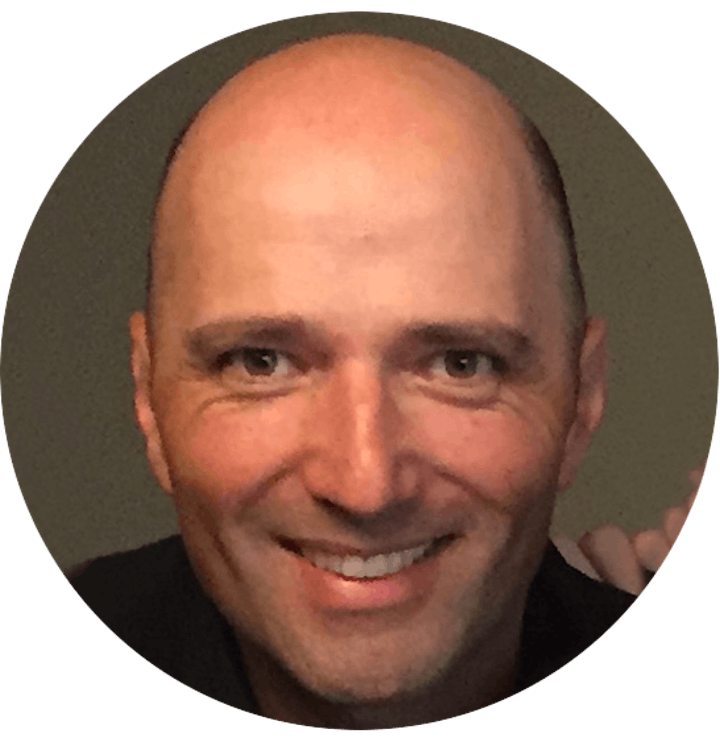 Miguel Roque
Head of Operations @ Bezos Academy
Talk - Stages of Belief: Lesson Learned and Mental Models For Starting New Ventures
Miguel runs operations at Bezos Academy. He is a builder with a track record of imagining, building, operating and scaling successful products and businesses. Miguel has a passion for coaching and mentoring high-performance teams. He brings strategic thinking and the ability to lead teams through complex operational tasks with focus on quality execution. Prior to joining Bezos Academy in December of 2019, he was at Amazon for 8.5 years where he launched and operated several successful products. Prior to Amazon, Miguel worked for 4 years at Oberon Media (a venture backed startup in the video games industry). For the first 11 years of his career, Miguel worked at PwC in the management consulting team.
Following the session, Managing Director of Techstars Todd Deacon will host a Q&A with Miguel.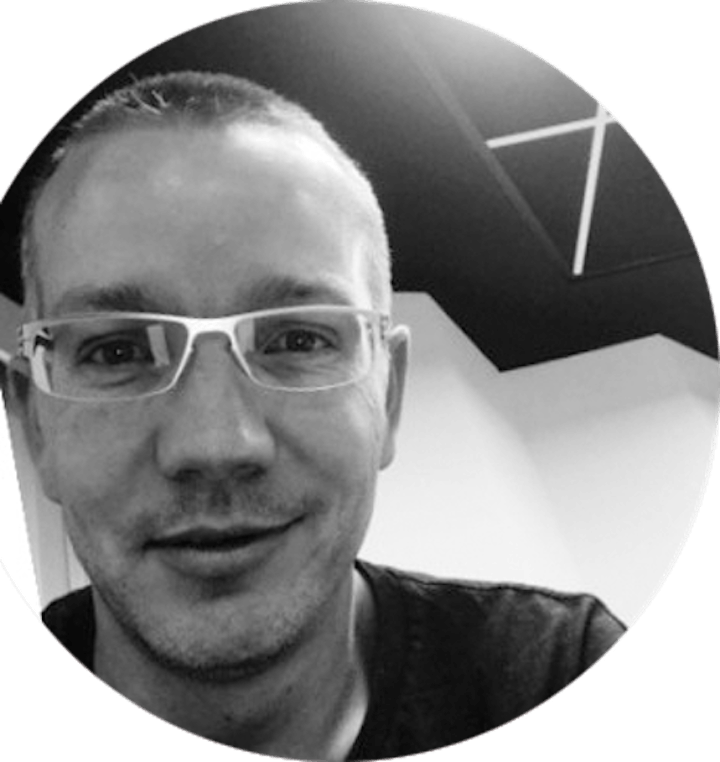 Todd Deacon
Managing Director @ Techstars
Talk - Stages of Belief: Lesson Learned and Mental Models For Starting New Ventures
Todd is currently a Managing Director of Techstars responsible for early stage investments in Sports Technology companies through the Techstars SportsTech Melbourne Accelerator. Prior to joining Techstars, in 2013 Todd founded athlete media company, Unscriptd, which was acquired in 2018 by The Players Tribune.
Todd has had an extensive career in the sports industry consulting to sports federations, brands, events and teams predominately across the Asia Pacific region. Beyond his passion for SportsTech, startups and venture, Todd has a particular interest in equality in sport and is a commissioner of the Super Netball League, the world's second highest paying sports league for female athletes.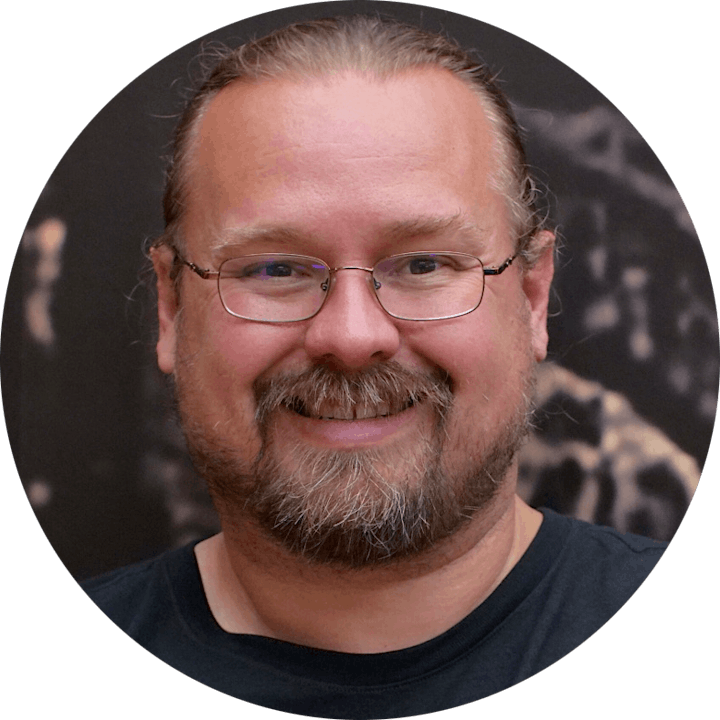 Peter Laurie
Founder @ Junta
Talk - Concept, Creation & Consumer
Peter is the founder of Junta through which he participates heavily in the innovation ecosystem. A major role that he performs is interfacing between corporates and new ventures. He has coached and advised 800+ startups and new ventures on how to innovate, implement, and deliver to both consumers and businesses.
He has been the Mentor in Residence at River City Labs for over seven years. An Entrepreneur in Residence on six different programs over the last two years (UQ, QUT, RCLAccelerator) and also mentor on 15+ startup programs nationally (muru-d, Techstars, Skalata, unearthed, Monash Generator, ...). He has been doing large scale software development for the last 25 years for both Enterprise and New Ventures (Oracle, Telstra, Sensis, NAB, Suncorp, Energex). Peter has an MBA from QUT specialising in strategy, entrepreneurship, and microeconomics. He is a sessional lecturer in innovation, entrepreneurship, and business strategy. Peter won the Queensland Pearcey Entrepreneur Award for 2018.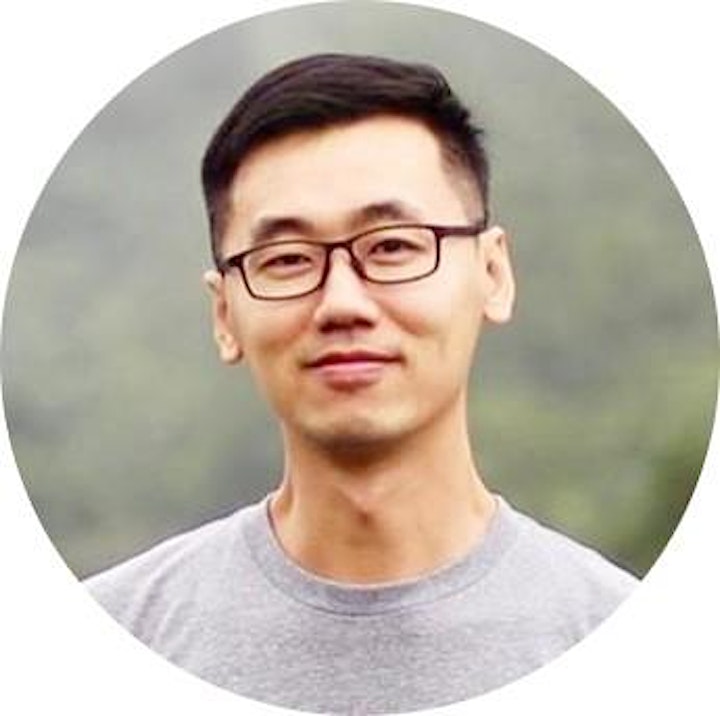 Aldrich Huang
CEO & Co-Founder @ UXTesting.io, Techstars Alumni
Talk - Concept, Creation & Consumer
Aldrich Huang is the CEO & Co-founder of UXTesting.io, Board member of UXQCC, All-Star mentor of Techstars, and main organizer of the Savvy UX Summit. With several years of working experience in the field of legal, business development, and user experience strategy, he firmly believes that the better user experience will bring joy to your users and the diversity will bring more value for your organizations. Connect via Linkedin here.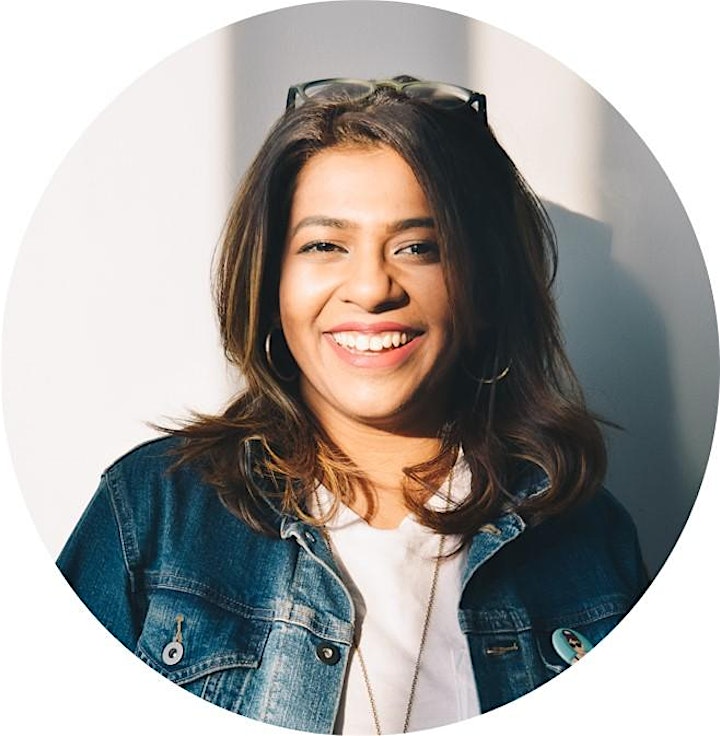 Lalitha Wemel
Regional Director of Community APAC @ Techstars, Co-Host @ Happy Messy Founders
Talk - Concept, Creation & Consumer
Lalitha Wemel is the Regional Director of Community for Asia Pacific at Techstars. Since 2015, she has overseen partnerships, programming and startup ecosystems development across the region. She proudly leads Techstars Global Startup Weekend Women program series; a series of weekend programs focused on creating more exposure, leaders and opportunities for women in tech. Lalitha has a background in consulting, media, communications and design.
Lalitha is also the co-host of Happy Messy Founders, a bi-weekly podcast for all founders, about messy emotions, feelings at work & finding happiness in (startup) life, and beyond.
Emcee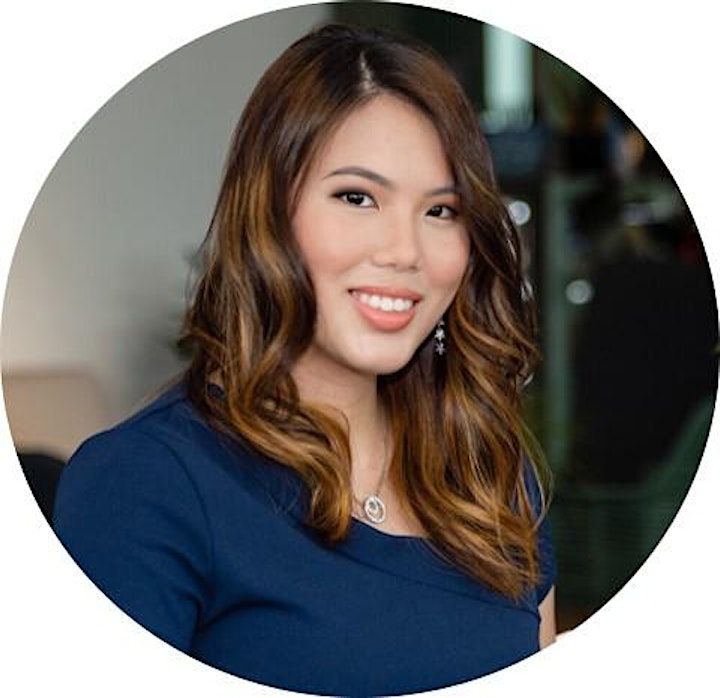 Farah Fauzi
Regional Manager @ Techstars APAC
Farah Fauzi is the Regional Manager for Asia Pacific in Techstars where she builds entrepreneurship communities and helps startups. In her role, she supports partnership building, relationship management and startup programs across the region. Farah is currently a partner in a knowledge process outsourcing company and has previously built 2 other startups while completing her legal education. Her global experience spans from Asia to North America and Europe which includes facilitating innovation programs for corporate and governmental partners, advising, mentoring and judging startups as well as guest lecturing in universities.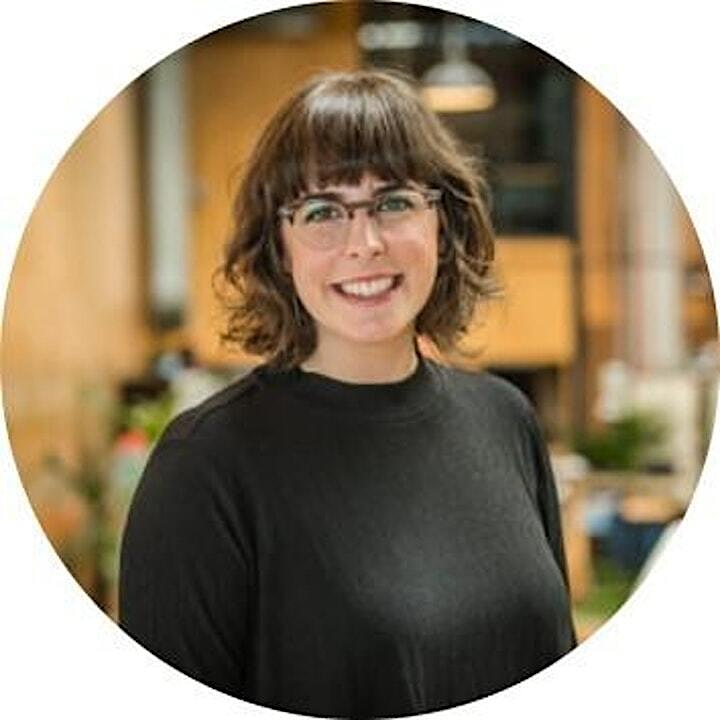 Judy Anderson
CEO @ Startup Victoria
Prior to leading Startup Victoria, Judy spent four and a half years at Australia's leading innovation consultancy, Inventium. Judy has built a reputation as a world-class thought leader and keynote speaker on entrepreneurship, science based innovation & building startup communities. Before joining Inventium, she managed the National Innovation Program for Deloitte Australia, helping the organisation to experiment new products, services and ways of working to sustain its competitive advantage.
Judy now leads Victoria's startup community, organising the largest startup events in Australia. She works closely with practising and aspiring startup founders, investors, ecosystem service providers and government policy influencers. Judy is on a personal mission to make Victoria one of the best places to build a high growth tech startup in the world.
Event Sponsor

Techstars x Startup Victoria Present: Global Launchpad is supported by LaunchVic.
LaunchVic is Victoria's startup development agency. LaunchVic invests in organisations and projects that empower entrepreneurs to scale innovative companies and deliver new industry benefits to the Victorian economy.
________________________________________________________________________________________________
All attendees to Startup Victoria's event must comply with the Startup Victoria Events Code of Conduct.