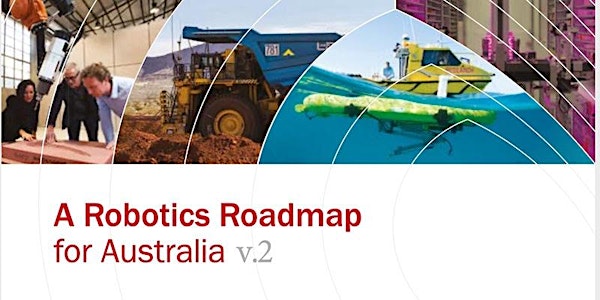 Technical Roadmap workshop - Infrastructure
Description
A series of workshops will be held across the country to progress the second edition of the Robotics Roadmap for Australia covering areas of national significance to Australia; resources, manufacturing, healthcare, services, defence, infrastructure, agriculture/environment, space and transport/mobility. Until the first edition of the robotics roadmap, little was known about Australia's robotics industries. As robotics and related technologies mature, it is critical to understand and plan for the impact, challenges and the benefits they pose to our nation.
We invite you to contribute to the second edition of the roadmap looking at the impact of robotics and related technologies on the Infrastructure sector in Australia. For your reference click here for the first edition Robotics Road Map for Australia 2018https://www.roboticvision.org/robotics-roadmap/.
Webinar Workshop:
Introduction and update to the current situation by Dr Sue Keay - you will be invited to contribute via an online survey. We also encourage ideas as to how the robotics community can aid in Australia's recovery from covid-19 (and other challenges such as the recent bushfires) and how we can ensure a sustainable robotics industry here amidst such challenging times!
Webinar details:
TBC