Event Information
Location
TRIPADVISOR
StarTrack House (Australia Post) (Near Central) Please allow time to sign in
L5, 219 – 241 Cleveland St
Strawberry Hills, NSW 2012
Australia
Description
Techfugees Australia is proud to announce the inaugural Techfugees MeetUp in Sydney hosted and supported by Tripadvisor Australia.
**Note** we are essentially sold out now. If you are a refugee or migrant who missed out on a ticket, please email us on techfugeesaustralia@gmail.com and we will see what we can do. If you have another reason why you really want/need to come, email us too.
Techfugees was founded in 2015 to bring the tech start-up and NGO communities together with refugees settling into a new life in Australia. Our community of 'Hackers, Hipsters, Hustlers and Humanitarians' has grown beyond the first event to more Hackathons in Sydney, Melbourne, Brisbane and soon Adelaide. At our events, businesses have been founded, skills learned and friendships made. The model developed in Australia to 'co-design' solutions with refugees is now used in the growing global Techfugees movement.
Our goal is to build on that success and continue to foster our Techfugees community through follow up events, allowing us to stay connected and continue to support refugee businesses and social ventures hatched at our hackathons. We also want to welcome new people and supporters to the Techfugees Family.
For this first evening, we are excited to have as a guest speaker Mahir Momand, former refugee from Afghanistan and now CEO in Australia of Thrive, a microfinance business for refugee businesses. This will be followed by a pitch session with refugee-led businesses and ideas. Finally, we'll finish with an opportunity to network with start-up mentors and advisors. No Techfugees event is complete without wonderful food and this event will be catered by Parliament on King, a social enterprise which offers authentic food cooked by refugees in Newtown.
The event will be hosted and sponsored by Tripadvisor Australia. In 2016, Tripadvisor made a $5million global commitment towards solving the refugee humanitarian refugee crisis addressing urgent humanitarian needs, enabling access to critical information via technology solutions for refugees, providing essential education and empowerment opportunities for refugee youth, and supporting and strengthening resettlement opportunities. Thank you Tripadvisor for everything you are doing globally and in Australia to support peaceful settlement of refugees.
AGENDA FOR THE EVENING
5:30 – Registration

6:00 – Welcome from Techfugees and Tripadvisor

6:10 – Talk/QA: Mahir Momand - former Afghani refugee, CEO of Thrive

6:30 – Pitch Session: two businesses, two early stage ideas, then feedback from the Panel

7:30 – Followed by food with the Techfugee Community networking with mentors
Talk
We are honoured to have as our first guest speaker Mahir Momand, a former refugee from Afghanistan, who recently launched Thrive a micro loan financing company set up to specifically to help Refugee-founded businesses. Thrive is supported by some of Australia's most prominent companies and business leaders who wanted to provide practical support for refugee entrepreneurs. Mahir will share his own extraordinary story of surviving under the Taliban and then provide some guidance for people who need help on setting up businesses and getting microcredit.
Main picture credit: Julian Andrews, The Australian newspaper
Mini Pitch Session
Four to five teams will pitch to our experienced Panel of Startup Founders, Investors and Mentors. Two teams will be more advanced startups from the Catalysr accelerator and two or three teams will be pitching early stage ideas. The purpose of this session is to get quality feedback from our panel which will help move your idea or business forward.
IF YOU HAVE AN IDEA YOU WANT TO PITCH FOR A BUSINESS OR SOCIAL VENTURE, PLEASE CONTACT US AT techfugeesaustralia@gmail.com
Panel
Alan Jones

: Blue Chilli Entrepreneur in Residence, Startmate Investor and Mentor

Peter Huynh

: Partner at Qualgro, Startmate Investor and Mentor

Anna Robson

: Co-Founder of Refugee Talent /Migrant Talent, Techfugees Alumni

Mahir Momand

: CEO of Thrive, a microfinance company for refugee businesses

Jeff Lewis

: Vice President Tripadvisor
Food and networking with the Experienced Mentors and Advisors
After the formal event closes, we will have an opportunity for to catch up and network with mentors and advisors who support refugee business and social ventures.
NUMBERS ARE LIMITED SO PLEASE SIGN UP TODAY!
SPONSOR AND HOST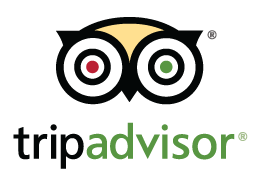 Supporters
Catalsyr: Refugee and Migrant Entrepreneurship

Settlement Services International

Awesome Foundation Sydney

Refugee Talent / Migrant Talent

Thrive

Parliament on King

Lighthouse

Chief Disrupter
We can't wait to see you all again in May!
Regards
Annie, Anne-Marie and Nicole
Date and time
Location
TRIPADVISOR
StarTrack House (Australia Post) (Near Central) Please allow time to sign in
L5, 219 – 241 Cleveland St
Strawberry Hills, NSW 2012
Australia
Organiser of Techfugees Sydney Inaugural MeetUp Hosted by Tripadvisor
Techfugees Australia is part of a global movement started in 2015.
Techfugees is a social enterprise co-ordinating the international tech community's response to the needs of Refugees. Techfugees organises conferences, workshops, hackathons and meetups in around the world in an effort to generate tech solutions that can help refugees.