Description
https://sites.google.com/stmhadfield.catholic.edu.au/techinaction/about-techinaction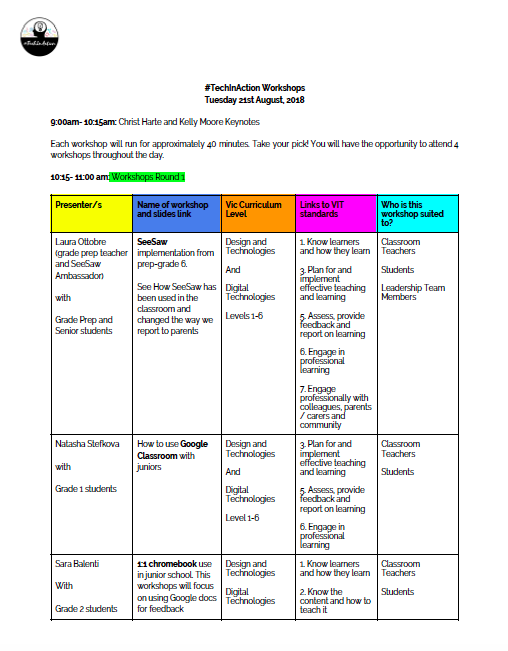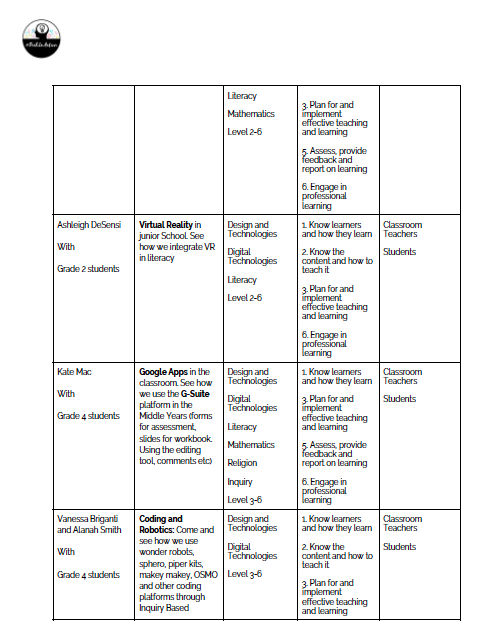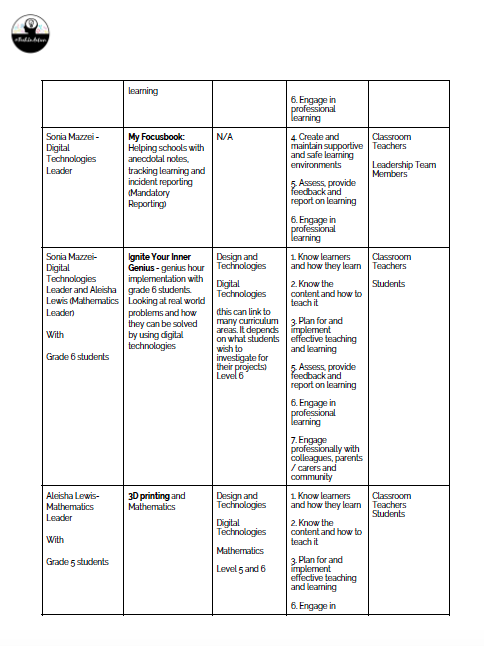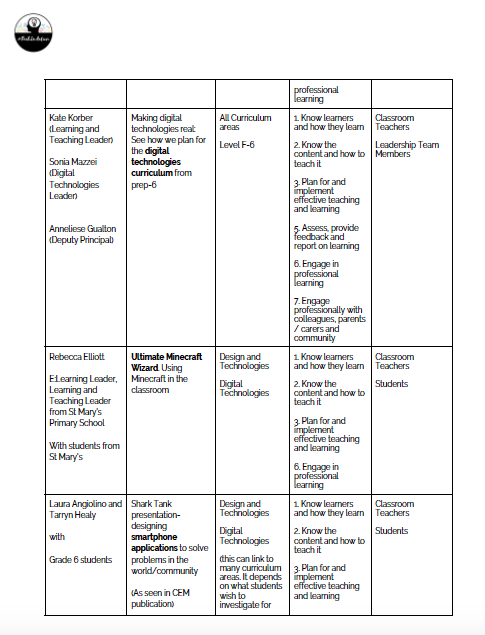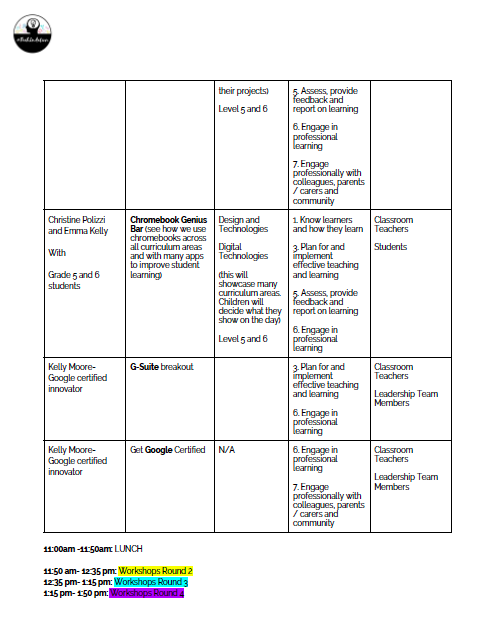 Are you a GSuite (Google Apps for Education) school? Are you interested in GSuite? Are you currently in the process of adopting GSuite? Or do you have absolutely no idea about GSuite and really want to learn about it?
Heard about STEAM (Science, Technology, Engineering, Arts, Mathematics) and wondering how you can implement all of these elements within your Curriculum?? Or do you just want an amazing learning opportunity to see how successful technology tools can be used from K-12? If so, then this is an opportunity for you and your students.

St Thomas More is a Catholic Primary School located in the heart of Hadfield. Here at St Thomas More, we have been using GSuite for almost 8 years and it has changed the way we collaborate, assess and communicate with students, parents, and colleagues. We would love to share our journey and experiences with you because sharing and learning is what teaching and learning are all about. We were also recently featured in the Catholic Education Office Melbourne 'Director's eNews Vol. 8, No. 2 - 23 February 2018 for the amazing work our students have been doing about building apps to make a difference in the world and the local community. Read more here.

Most professional development days only involve teachers... And that's about it. We want to give our teachers and students the opportunity to showcase their learning and show you and your students how GSuite and other digital technology platforms have changed their learning experiences. Schools are a place for kids right? So why not get them involved?

We're working together with Google and Source Central to put together this fantastic event. You'll get to see TECH in Action! This event will be run by the students and teachers at St Thomas More Primary School, the Source Central Technical Support Team, and you'll possibly get to meet some real Googlers too! Teachers and students will run practical workshops throughout the day. You'll have the opportunity to decide which workshops you want to attend. We want to show you how to use GSuite and other Digital Technology tools in a practical way. You'll learn about the many ways you can use the G-Suite Apps, Coding platforms, App creation tools across the curriculum and most importantly, how to have fun!

Come along and see how we use Digitial Technologies in the classroom in an efficient and easy to manage way. You'll also hear about our journey, and how we got to where we are today. Come and experience our 'whole school approach,' and see why St Thomas More has been so successful in using Digital Technologies to enhance student outcomes.
Please note: This is a BYO device event.
Due to school congestion in the morning, please park cars and have bus' pick up and drop off in our Parish car park.
69 North Street, Hadfield VIC 3046
We thank you for your co-operation.
Organiser of Tech In Action