Description
After the successful supported rides last year; Bike Society, San Remo and Biketivist have come together again to host a series of free supported rides during 2 of the 2020 TDU Stages. During this leg (Stage 2) we will be riding from the TDU Village at Victoria Square to the Stage 2 finish line at Stirling then back to Bike Society Waymouth Street (CBD) for some socializing and brews.

Everyone is welcome to come and ride with our bunchie. No drops - Pace 25km/h. Fully supported ride with Bike Society staff and vehicle following us with refreshments.

We are expecting quite a few people for this ride and numbers will be capped. All Rides are FREE but we do need you to let us know you're coming!
Date: 22th January 2020
Location: Meet up at TDU Village - Café Zone at Victoria Square (Look up for the San Remo signage)

Distance: Around 95km (TDU Village at Victoria Square | Lofty | Uraidla | Woodside | Stirling | City)

Elevation: 1,775m
Notes:
a) Rider information and safety briefing at 8:45am
b) The ride will commence at 9:00am.
c) Course of the route might change during the ride to avoid closed roads.

Click here to see the route for this ride: https://www.strava.com/routes/22931048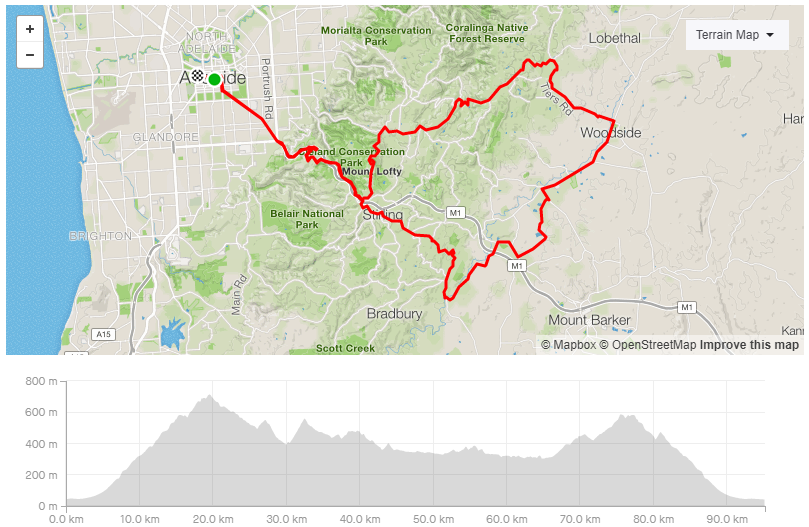 You can find out more information at:
www.sanremo.com.au/tdu

www.bikesociety.com.au
www.biketivist.cc
We look forward to seeing you there!