Description
The CA program workshops provide CA candidates and organisations with much-needed support through the CA program. By offering guidance on key areas, reviewing fundamental knowledge and emphasising exam technique, the workshops significantly contribute to a candidate's understanding of the material.
For the module, candidates attend 5 workshops. At each of these sessions, they are provided with an overview of the critical concepts covered in the module, useful summary information, and worked examples. The final workshop is an exam preparation session where we review past exams, discuss exam techniques and address specific questions.
The TAX118 support workshop dates are below. We currently start at 7:30 am and go for three hours to minimise the interruption to the working day, with limited places to allow maximum interaction. The exam preparation session starts 30 minutes later at 8.00am and run for three hours.
COST: $649 (inc GST) per attendee per module. This includes five workshops and copies of support materials.
WORKSHOPS
Workshop 1: Thursday, 8th of February, 7:30 am -10:30 am
Workshop 2: Thursday, 1st of March, 7:30 am -10:30 am
Workshop 3: Thursday, 22nd of March, 7:30 am -10:30 am
Workshop 4: Thursday, 12th of April, 7:30 am -10:30 am
Exam preparation session: Friday, 20th of April, 8:00 am -11:00 am
All workshops start at 7.30am and conclude at 10.30am
Exam preparation sessions start at 8.00am and conclude at 11.00am
PRESENTER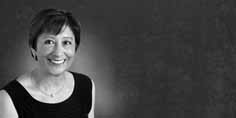 Colleen Mortimer - Senior Manager
Colleen is a Senior Manager in the Corporate and International Tax division at BDO. She also provides tax training to all divisions within the firm. Colleen is also a lecturer in the Curtin Law School where she teaches in the post-graduate degree. She previously worked in the Australian Taxation Office and with Accountants Arthur Andersen.