Location
The Tramsheds Function Centre
4 Invermay Road
Launceston, TAS 7248
Australia
AUSTRALIA'S FIRST DEDICATED STORYTELLING FESTIVAL with TELLERS, WORKSHOPS, OPEN MIKE SESSIONS - AND MORE.
About this event
Over three days this August, the Tasmanian Storytelling Festival will change the way you think about storytelling.
On Friday, our lineup of professional story writers and tellers will share, LIVE ON STAGE, some of their best pieces. There will be real life stories, fables, anecdotes and chair-gripping who-dunnits. Don't miss this evening of seasoned raconteurs sharing their top stories. The bar will of course be open during the intermission to help relax your ears.
Then over the next two days you can attend workshops that help you appreciate stories. How to tell stories. How to craft stories. How to deliver them, how to polish them, how to dream them up and how to make them stick in memory.
All this in the company of seasoned and accomplished storytellers, a host of other budding and keen storytellers, and people just there to share their skills and enthusiasm.
Drawing on the skills of seasoned tellers from TV, media, journalism, spoken word and book writing, the festival will not just entertain - it will teach you storytelling from the inside out, as you listen.
Best of all, and thanks to our sponsors - especially the City of Launceston Council - the Tasmanian Storytelling Festival is free to attend. So mark your diary for August 12th, and see you there.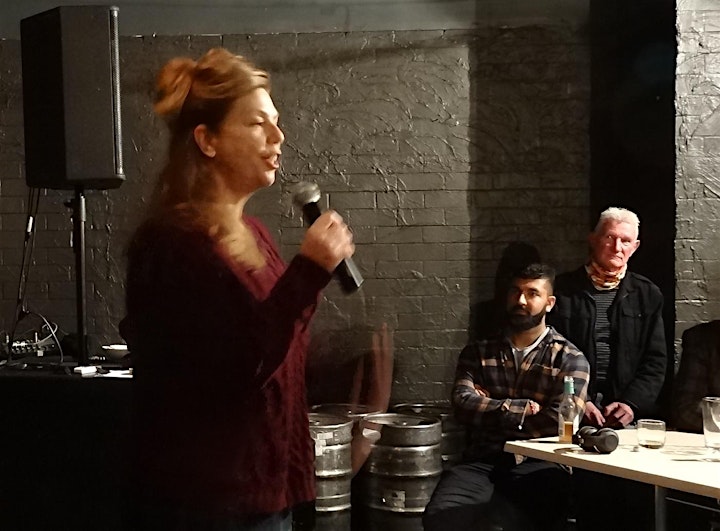 Book now, check out the programme, or drop us a line at storytelling@storylocker.com with your query, and we will add you to our list.
Never miss out again on the best stories from Tasmania - and beyond.