Sales Have Ended
Ticket sales have ended
Please contact the organisers to be added to the wait list for this event
Sales Have Ended
Ticket sales have ended
Please contact the organisers to be added to the wait list for this event
Tannhauser Insights Series: Cyber Insurance - The true cost of recovery.
About this event
We have gathered three outstanding panelists from different sectors to provide a unique insight into incident response from a technical and financial perspective, cyber insurance and its place in recovering from a cyber incident.
Panelists:
Bec Smith (Head of Incident Response, Slipstream)
Carmen Langley (Deputy Manager, Financial Lines WA, Chubb Insurance Australia)
Adam Manners (Transaction Banking State Manager WA, SA, NT, ANZ)
with Aaron McDonald (Director, Pragma Lawyers) as MC
Businesses need a multifaceted approach to protect themselves from risk. Prevention should be business priority, but as part of your incident response tool kit cyber insurance should be considered and how this fits into an overall cyber risk management strategy for when the inevitable cyber attack occurs.
We are expecting a diverse group of attendees to break down the silos between our practice areas: business leaders, cyber security, risk management, legal and insurance. Cyber incident preparedness and response requires a lot of teams working together, best to start those discussions now, rather than in the midst of a cyber attack.
Intended Audience:
Board Members / Non-Executive Directors
C-Suite (CEO/CRO/CIO/COO/CTO etc)
Risk Managers
Chief Information Security Officers
General Counsel
Underwriters
This panel discussion will be held under the Chatham House Rule.
When a meeting, or part thereof, is held under the Chatham House Rule, participants are free to use the information received, but neither the identity nor the affiliation of the speaker(s), nor that of any other participant, may be revealed. In a polarised world, used effectively, the Chatham House Rule helps to bring people together, break down barriers, generate ideas and agree solutions.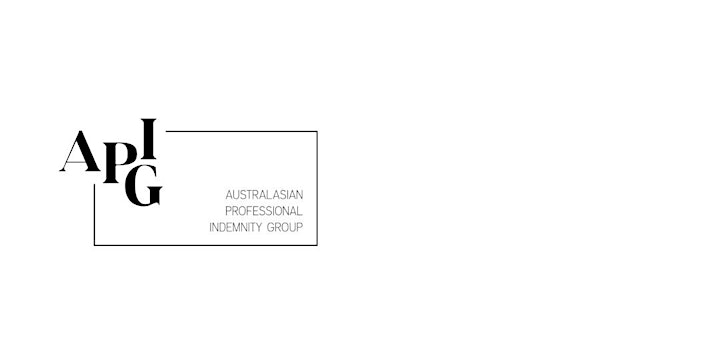 Bec Smith Head of Incident Response, Slipstream
Bec has 20 years' experience in security, intelligence and leadership roles in business and Federal government. Bec is an experienced investigations and intelligence professional and licensed Investigator.
Bec currently leads the busy Digital Forensic and Incident Response (DFIR) practice for Slipstream Cyber, a Perth-based cyber security company actively defending clients across Australia and South-East Asia. Bec and the Slipstream DFIR team have extensive experience working with insurers, brokers, legal teams and IT service providers to help small businesses through to very large ASX listed companies manage and recover from cyber incidents.
Adam Manners State Manager WA/SA/NT, ANZ Transaction Banking
Adam has 18 years' experience across a range of Financial Services including Stockbroking, Private Equity and Banking. For the past 10 years, Adam has been a specialist within ANZ's Transaction Banking team providing advice on best practice payables, receivables and digital banking solutions.
Adam currently leads the WA & SA Transaction Banking team who are often the first point of contact when a client falls victim to a cyber event, and provide education to bankers and external clients on the risks of cybercrime.
Carmen Langley Deputy Manager, Financial Lines WA, Chubb Insurance Australia
Carmen has over 18 years insurance experience. For the past 10 years Carmen has underwritten Financial Lines insurance products, including Cyber insurance. Carmen has been involved in the assessment, pricing and placement of some of the most complex cyber insurance placements in Western Australia.
Carmen is currently Deputy Manager Financial Lines WA for Chubb Insurance, a leading provider of cyber risk solutions since the product was first launched in 1998.
Aaron McDonald Director, Pragma Lawyers
Aaron is a dispute resolution lawyer. He is a founder and director of Pragma Lawyers.
Pragma delivers a cost-effective and client-focused results for its clients. Pragma has been recognised as one of the fastest growing law firm in Australia by Australasian Lawyer Magazine and was nominated as a finalist in the Australian Law Awards and Australasian Lawyer Innovative Firms for 2019 and 2020, was selected for the Australasian Lawyer Employer of Choice for 2019 and 2020 as well as being selected as an Excellence Awardee for Insolvency & Restructuring Deal of the Year 2021.
Aaron is a 40under40 winner. He also volunteers his time and Chairs the Subiaco Justice Centre, a not-for-profit which provides free legal advice to persons in need.
______________________________________________________________________________________________________
Refreshments will be served, with an opportunity for networking, following the panel discussion.
Proceeds of ticket sales above those needed to cover expenses for this event will be donated to Shelter WA, who do great work addressing homelessness in Perth.
Organiser of Tannhauser Insights Series: Cyber Insurance - The true cost of recovery
Tannhauser is a Perth company with international experience in addressing the challenges and the evolving threat of cyber security. People, process and technology supporting core products and services together with supply chains play an integral role in business performance. Awareness of your emerging risks and consideration of resilience capabilities will provide the opportunity for continued operation without disruption.
Our vision is to make Australia a safer place to conduct business online. Our aim is to improve awareness, sovereign cyber security capabilities and address the skills and talent shortage.
We accomplish this through solution oriented and business focused approaches providing pragmatic and rapid response.
We are Tannhauser - security in sync.