The Art of Family History
About this event
Talking History is a series of monthly lectures hosted by The History Trust of South Australia. Each month you can hear about a different aspect of South Australia's history. We have a range of speakers from various disciplines, from history and archaeology to architecture and community research.
Tuesday 17 August, 5.30pm - The Art of Family History
Artists often draw on real events, folk culture and family stories for inspiration, as well as occasionally delving into historical research as part of their craft. Join Dr Noris Ioannou and Sera Waters to hear their thoughts on the relationship between folk culture, family influences and history on art in South Australia and the wider social and cultural context.
This free public lecture is part of the History Trust's Talking History series.
Lecture will commence at 5.30pm (ACST) on Zoom. There will be a short Q&A following the lecture.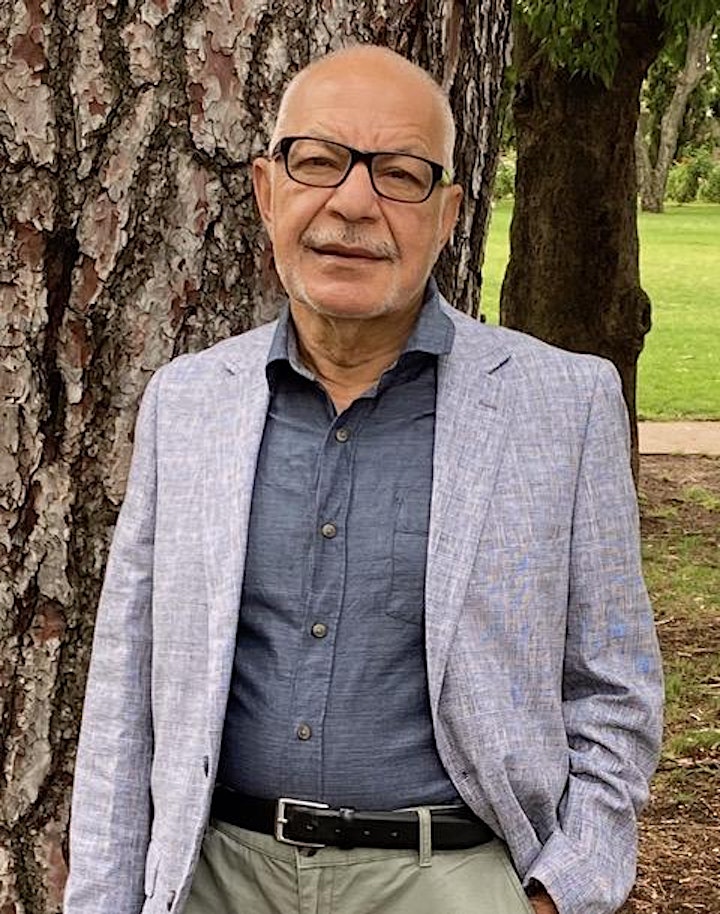 Image: Dr Noris Ioannou
Dr Noris Ioannou is an Adelaide-based, independent cultural historian whose writing has focussed on material folk culture and the decorative arts and crafts, particularly the way migrant traditions, place and innovation, have shaped Australia's identity and heritage. Aside from numerous journal articles, his eight books include: 'Ceramics in South Australia 1836-1986: from folk to studio pottery'; 'Australian Studio Glass: The Movement, its Makers and Their Art'; and, 'The Barossa Folk: Germanic Furniture and Craft Traditions in Australia'. His latest cultural history, 'Vernacular Visions: A Folklife History of Australia - art, diversity, story-telling', was published this year. He is a former president of the Professional Historians Association of SA, and was Executive Director of Nexus Multicultural Arts Centre for some six years.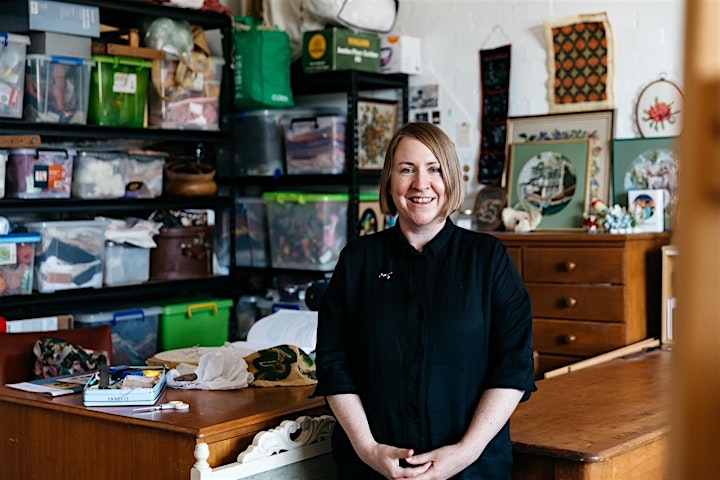 Image: Sera Waters in her studio. Photograph by Sia Duff, courtesy Guildhouse.
Sera Waters is a South Australian based artist and writer. Her research, embroideries and hand-crafted sculptures, dwell within gaps of history to examine Australian settler-colonial home-making patterns, especially 'genealogical ghostscapes'. More recently Waters has been exploring how textile traditions can be restored to navigate a threatened future. This research is currently being developed through the project, 'Future Traditions', enabled by the 2020 Guildhouse Fellowship (with Art Gallery of South Australia, supported by the James & Diana Ramsay Foundation). Waters is represented by Hugo Michell Gallery.
Organiser of Talking History Online: The Art of Family History