Talking History - Gallows and Governance at the Old Adelaide Gaol
Description
Dr Steven Anderson and Rhondda Harris present July's Talking History: 'Gallows and Governance at the Old Adelaide Gaol.'
The Adelaide Gaol once housed some of South Australia's most notorious criminals, from petty thieves to the very worst lawbreakers. Dr Steven Anderson will talk about the criminals who were executed at the gaol. He will show that rarely did an encounter with the colonial hangman go to plan - botched executions, misbehaving criminals and rowdy spectators were all commonplace.
Rhondda Harris, author of Ashton's Hotel: The journal of William Baker Ashton, first governor of the Adelaide Gaol will discuss the early years of the gaol and how the recent discovery of Ashton's gaol journal has revealed a hidden story of the underbelly of early Adelaide.
This free public lecture is part of History Trust of South Australia's Talking History series.
5.15pm for a 5.30pm start. Parking available on Torrens Parade Ground, off Victoria Drive. Refreshments will be provided.
Spectacles of Pain? Nineteenth Century Executions at the Old Adelaide Gaol
Dr Steven Anderson is a lecturer in the Department of History at The University of Adelaide. He researches the history of capital punishment in colonial Australia with a specific focus on the transition from public to private executions that occurred during the 1850s. His recently completed PhD was awarded the Dean's Commendation for Doctoral Thesis Excellence and his work appears in the Journal of Australian Colonial History, the Journal of the Royal Australian Historical Society, and Aboriginal History.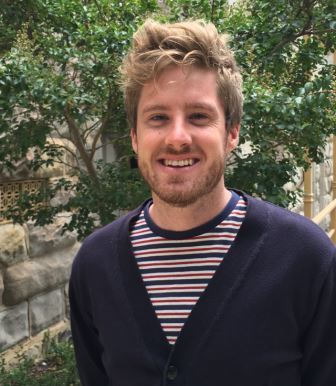 The Governor's Journal Project: William Baker Ashton and the hidden history of Early Adelaide.
Rhondda Harris is an archaeologist and researcher who received a BA (with First Class Honours in Archaeology) at Flinders University. She recently wrote her first book, Ashton's Hotel: The journal of William Baker Ashton, first governor of the Adelaide Gaol, published by Wakefield Press, 2017.