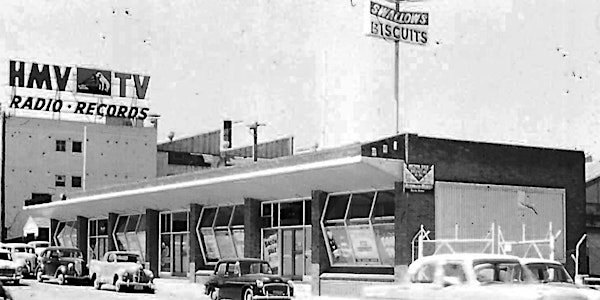 Talk on Industrial Heritage of Strathfield Exhibition
Location
Strathfield Council Library & Innovation Hub
65-67 Rochester Street
Homebush, NSW 2140
Australia
Minding Our Business: Industrial Heritage of Strathfield exhibition explores the development of industry in the Strathfield district
About this event
A talk will be held on Sunday 31 July 2022 at Strathfield Library to accompany the Minding our Business: Industrial Heritage of Strathfield Exhibition. Entry is free and refreshments will be served at 12.30pm and the talk will start at 1pm.
The Speakers are Cathy Jones, Secretary Strathfield-Homebush District Historical Society and Jenny Macritchie, Local Studies Advisor Strathfield Council.
This exhibition and talk explores the many businesses which were based on the Strathfield district from the 19th century, usually located close to rivers or transport such as railways and major roads. The district's central location facilitated transportation of materials and goods across Sydney and beyond from businesses as diverse as Arnotts Biscuits, EMI/HMV records, Ford Car manufacturing, Textile factories, Flour Mills, Cattle and Sheep Stockyards and Brickworks. Industrial development also supported growth of worker populations and housing in the southern and northern ends of the Strathfield Council area in the early to mid 20th century.
The exhibition and talk is presented by Strathfield-Homebush District Historical Society and Strathfield Council.