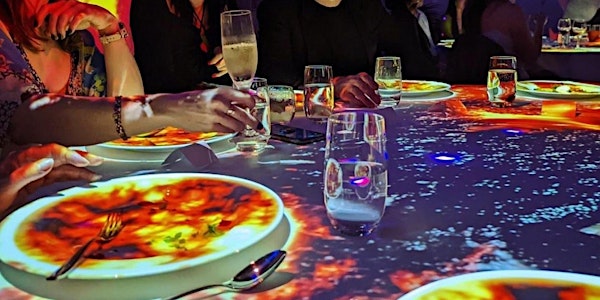 Sydney's Immersive Dining Experience: A 3D Journey Through Time 2&3 Sept
Location
ShuffleMedia
106 Old Pittwater Road
#unit 10d
Brookvale, NSW 2100
Australia
3-Course Immersive Dinner. 90-minute Immersive Storytelling Show with 2D and 3D Visuals. Bottomless Drinks Ticket Packages.
About this event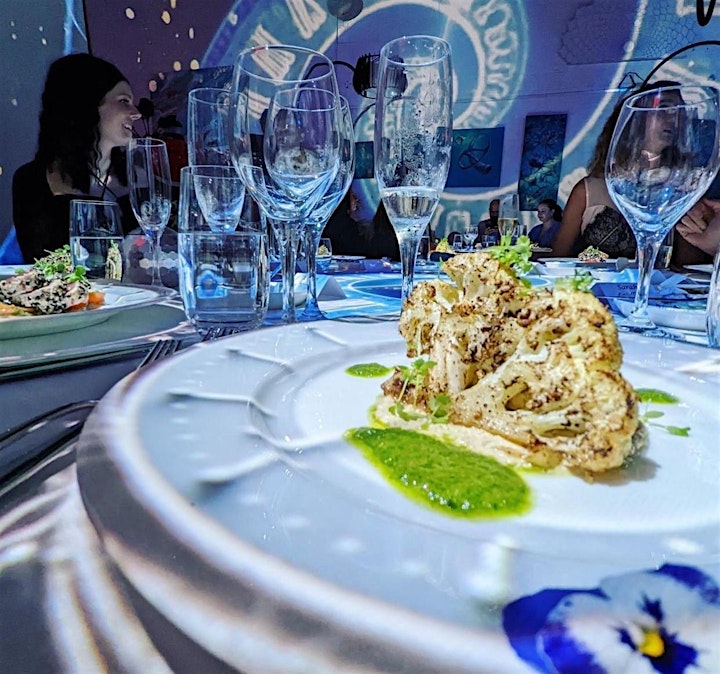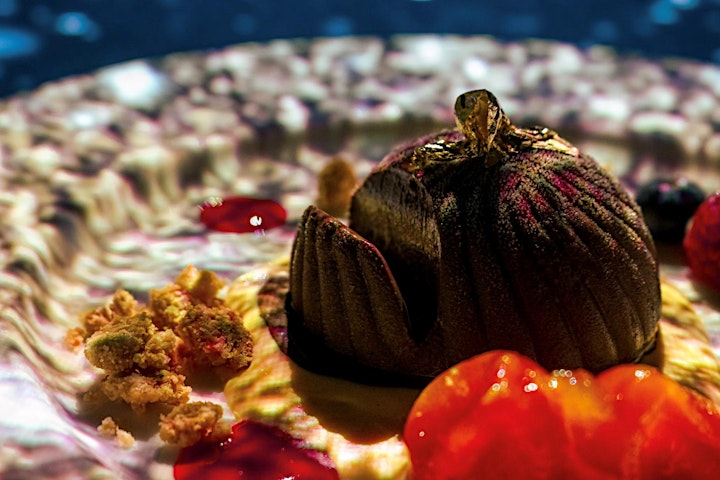 Immersive Dining Experience
Step into a whole new world of time - each course is a fully immersive, projection mapping experience.
As soon as you enter this special space, you will be blown away and taken on a journey of awe and amazement. There is no experience like this in Australia or even the world.
The technology is truly one of a kind. Witness an incredible array of multimedia installations and interactive technologies that will awaken your senses.
Discover a fully interactive installation with motion sensors, real-time graphics by Tony Funiciello (Aureal) and an exclusive audiovisual performance as well as other surprises and entertainment during the evening.
General Info:
📍 Venue: Shuffle Studio (Brookvale NSW 2100)
📅 Date: Friday 2nd September
🕒 Time:
- Doors open: 7 p.m.
- Seated: 7:45 p.m.
- Show ends: 9:45 p.m.
📅 Date: Saturday 3rd September
🕒 Time:
- Doors open: 6 p.m.
- Seated: 6:45 p.m.
- Show ends: 8:45 p.m.
⏳ Duration: 90 minutes
👤 Age requirement: all ages welcome
Chef:
Team of Bespoke Catering
Menu:
You have the choice of the Meat option Or the Vegan option.
All food options are gluten free.
Entrée Vegan:
• Spiced Roasted Cauliflower | Toasted Sesame Dressing | Green Chili Chutney| Fresh Pomegranate (VG & GF)
Entrée Meat:
• Hiromasa Kingfish | Scampi | Chives| Lemon & EVO ( GF & DF)
Main Vegan:
• Roasted Red Pepper Polenta | Red Pepper Purée | Asparagus| King Brown Mushroom ( VG & GF)
Main Meat:
• Beef Eye Fillet |Potato Purée| Asparagus| Smoked Garlic| Thyme Butter (GF)
Dessert Vegan:
• Vanilla Panna Cotta | Passion Fruit | Fresh Raspberries| Streusel (VG & GF)
Dessert Meat:
• Chocolate Mousse | Raspberries| Crème Anglaise | Fresh Berries (GF )
📱 Please see your Eventbrite ticket & confirmation email for all essential post-purchase information