Sydney Premiere Film 「Life Goes On」シドニー日本クラブ創立35周年記念特別上映会「一陽来復」
Description
一陽来復の春、すべての人に知ってもらいたい鎮魂と再生の物語
季節は移り、景色も変わる。人々の暮らしも変わった。 6年間の日常の積み重ねから発せられる言葉と、明日に向けられたそれぞれの笑顔。
映画「一陽来復」オフィシャルサイト http://lifegoeson-movie.com/
---
One of Japan's most inspirational documentaries of 2018 "Life Goes On..."
True stories of ordinary people struggling to rebuild their lives after the Great East Japan earthquake and tsunami of 2011.
Courage and compassion in the face of adversity.
Six years after East Japan's Great Earthquake & Tsunami, director Mia Yoon reveals why she returned to the affected area.
"The tragedy of Tohoku has been broadcasted to the world, but since then, rays of hope and happiness have begun to emerge, and these stories deserve to be told."
Actress Norika Fujiwara and voice actor Kouichi Yamadera narrate to us the realities of life in this beautiful yet tragic landscape. We learn from farmers, children, house wives, a hotel manager, ordinary people struggling to re-build their lives. Against the trauma of lost love ones, devastated communities and the threat of nuclear fallout, the resilience and benevolence of ordinary people is nothing short of inspirational: a message for us all.
'Life Goes On" [English subtitles] Special Screening -
August 26th 10:30am Art Gallery of NSW in the the Domain.
Official Site http://lifegoeson-movie.com/en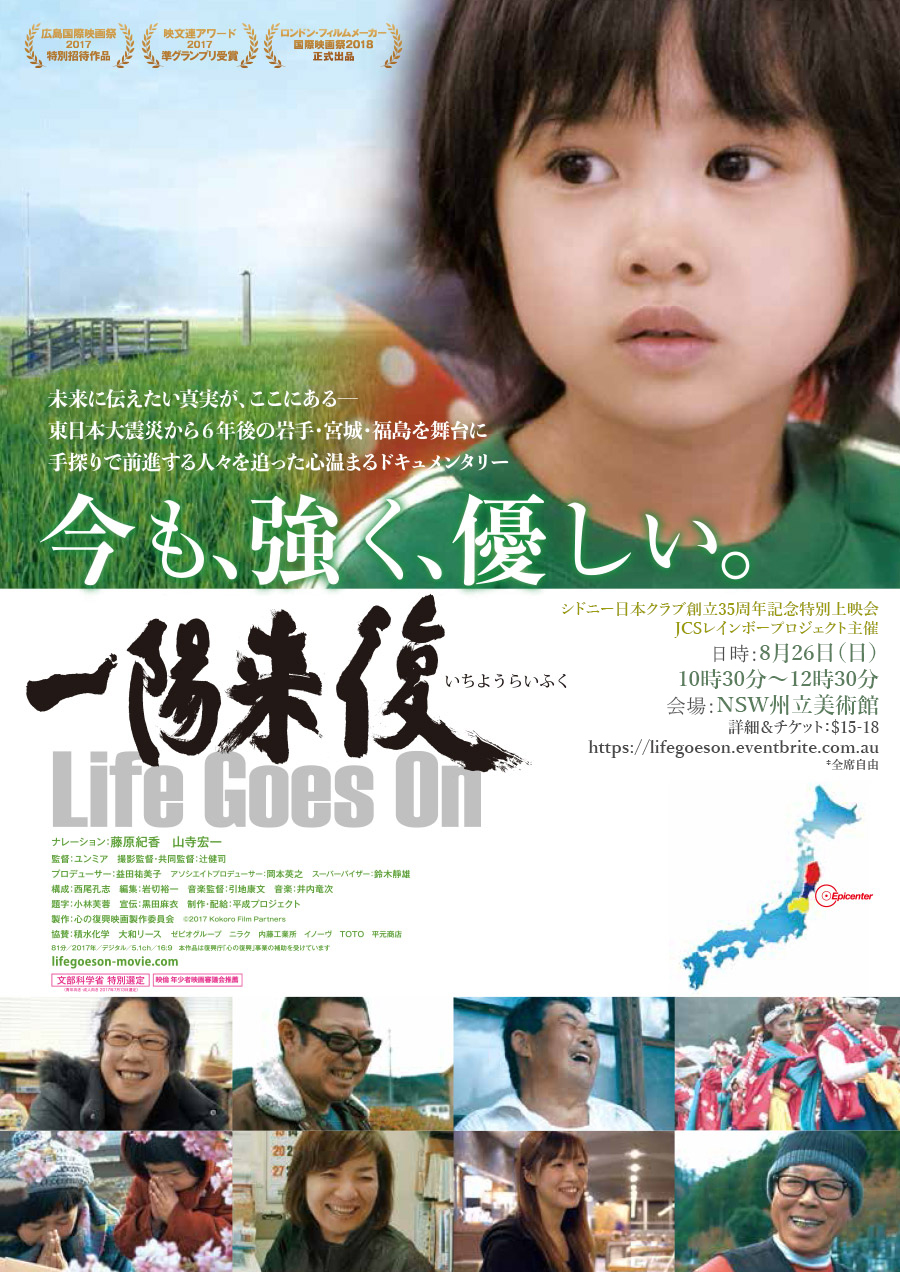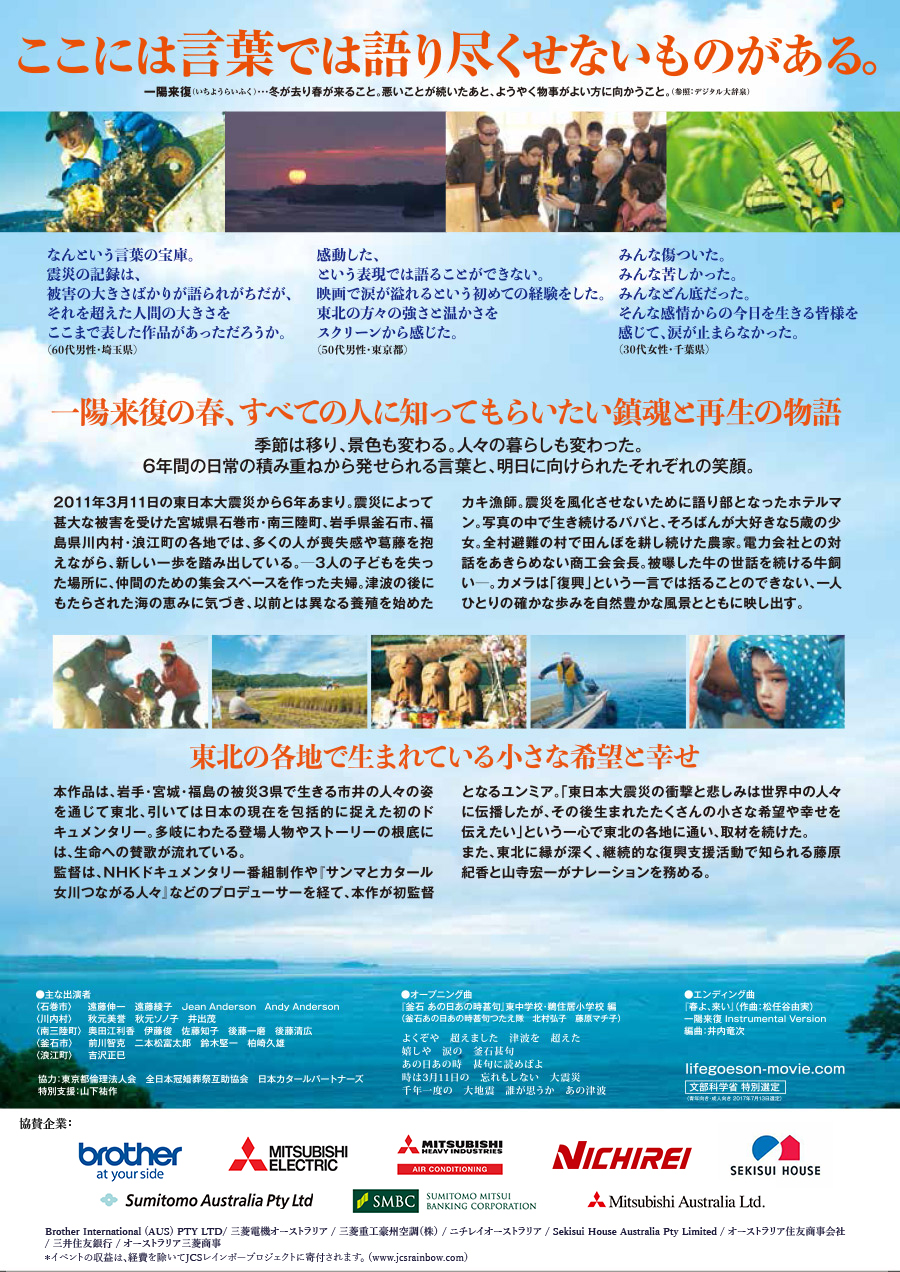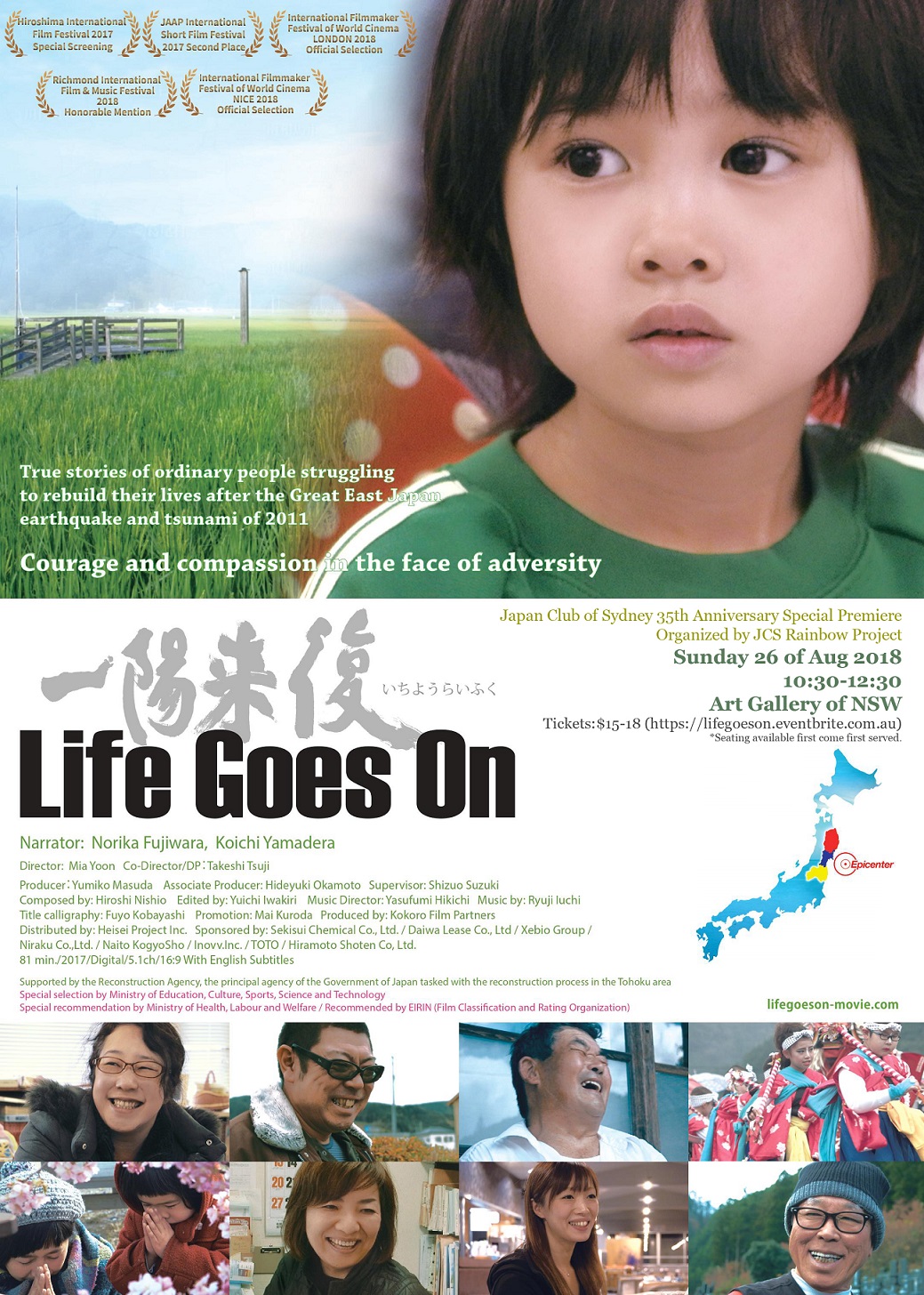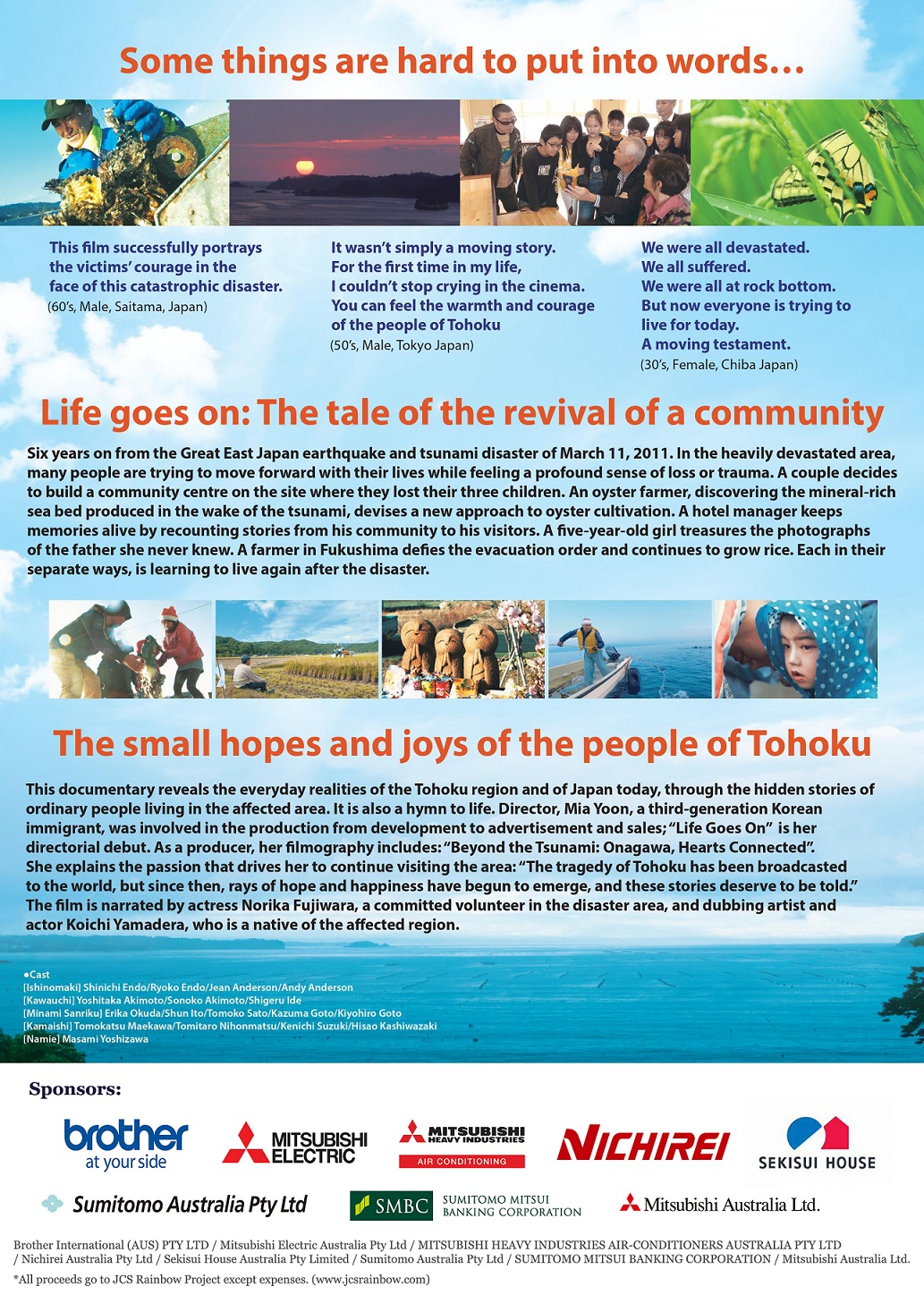 *全席自由席、Seating available first come first served.
*会場の規定により、上映開始後の入場はご遠慮頂きますのでご了承ください。
Entry is not possible after the start of the film.
Organiser of Sydney Premiere Film 「Life Goes On」シドニー日本クラブ創立35周年記念特別上映会「一陽来復」