Description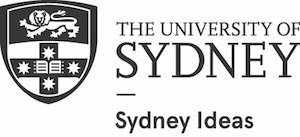 A Sydney Ideas forum co-presented with the Brain and Mind Centre, the University of Sydney

Are you addicted to social media? Is this such a big deal?
Or can you improve your mental health with technology?
There's no doubt that technology has changed how we live our lives. Social media, apps and the internet connect us with more people and information than ever before. But at the same time, it can make us feel more isolated and lead to some not so healthy habits.

Our panel of experts from the Brain and Mind Centre join special international guests to discuss the pros and cons of technology when it comes to mental health. Don't miss this chance to ask world-leading experts your questions and learn how to strike a healthy balance.

Hosted by Dr Kathleen Ries Merikangas, Senior Investigator and Chief, Genetic Epidemiology, Research Branch, National Institute of Mental Health (USA).

Speakers:
Professor Ian Hickie AM, Co-Director of Brain and Mind Centre, Team Leader of Youth Mental Health and Technology, Professor of Psychiatry, Sydney Medical School
Dr Sally Gainsbury, Senior Lecturer, School of Psychology and Deputy Director, Gambling Treatment & Research Clinic at the Brain and Mind Centre
Professor Peter Szatmari, Director, Division of Child and Youth Mental Health and Director of Cundill Centre for Child and Youth Depression, University of Toronto