Description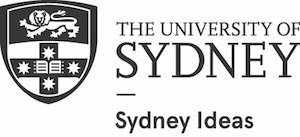 Why should the perfect robot look and think just like a human?
The popular notion that the perfect robot will be just like a human closes our eyes to the genuine possibilities and risks of AI and robotics.
Drawing on the latest research in engineering and social science, this event will explore the ways in which emerging technologies are similar to and different from the humans on which they are supposedly modelled: the thinker, the worker and the companion.
Could robots be programmed to make responsible moral and legal decisions? What are the possibilities and limitations of the robot voice and conversation? How will humans adapt to a world of increasingly 'intelligent' and autonomous machines?
The speakers
Minoru Asada, Osaka University
Raya A Jones, Cardiff University
This event is held as part of the International Symposium Beyond Anthropomorphism – rethinking human-machine relations in robotics and A.I. (11-12 June), organised by the University of Sydney Institute for Robotics and Intelligent Systems SIRIS (previously the Centre for Robotics and Intelligent Systems), in collaboration with the Sociotechnical Futures Lab (STuF) in the Faculty of Arts and Social Sciences and the University of Sydney Business School. More information about the symposium.
For more information about how the University of Sydney handles personal information, please click here.
Organiser of Sydney Ideas - Why should the perfect robot look and think just like a human?