Description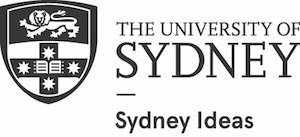 As global warming rapidly heats up our planet, the likelihood and frequency of environmental disasters caused by extreme weather events - from bushfires to floods - rises substantially. But are we equipped to manage these disasters?
This Sydney Ideas event brings together scholars working on environmental disasters from a range of disciplines, issue areas, and countries to grapple with the following questions: what we need to do to govern such disasters effectively? Who should govern environmental disasters and how?

To create an effective governance framework we need to be sensitive to local conditions and to recognise the commonalities of addressing such disasters globally.
Are there gaps in environmental disaster governance and can we ensure that attempts to address environmental disasters also protect people and ecosystems who are in the danger zones, in both the short term and the long term?
The speakers
Professor Linda Hancock, Deakin University
Professor Susan Park, University of Sydney
Postdoctoral Fellow Francisco Molina Camacho, CIGIDEN
Chair: Professor Abbas El-Zein, University of Sydney
Visit the website for more information about the speaker lineup, ticketing, access and parking. Find out how the University of Sydney handles personal information here.
---
Event image: Photo by Michael Held on Unsplash