Description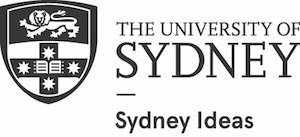 The rise of #MeToo and #TimesUp has had little impact on rates of sexual assault in the military. Can it be prevented? Join our world-renowned panel of experts to answer this critical question, and others.
Last year sexual assaults in the US military increased by almost 38 percent, according to a recent report by the Pentagon. In Australia the Department of Defence reported earlier this year that the number of sexual misconduct victims for 2017-18 was "similar" to 2016-17.
In addition, #MeToo and #TimesUp do not seem to have resonated with survivors of sexual violence within national militaries. While public attention to military sexual violence – including media coverage – remains largely focused on scandals, such as the infamous 2011 'Skype sex scandal,' there is a glaring lack of attention devoted to overall data or trends around military sexual assault.
This panel brings together some of the world's leading experts to discuss why military sexual violence remains a persistent problem across many national militaries, including the Australian Defence Force and the US military.
Panellists will aim to get to the heart of this issue and answer the following questions.
How does the media talk about military sexual assault?
Why haven't the #MeToo and #TimesUp movements been embraced by service members?
Is military sexual violence an 'inevitable' by-product of having men and women working together – can it be prevented?
The speakers
Samantha Crompvets, Rapid Context
Eda Gunaydin, University of Sydney
Ellen Haring, Service Women's Action Network
Shannon Sampert, University of Winnipeg
Antonieta Rico, Women in International Security
Chair: Megan Mackenzie, University of Sydney
This event is part of Megan Mackenzie's SSSHARC Pop-up Research Lab and is co-presented with the Centre for International Security Studies.
For more information about how the University of Sydney handles personal information, please click here.