Description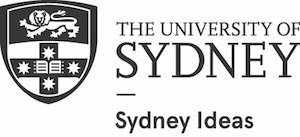 Young children are actually better at learning unusual or unlikely principles than adults. Professor Alison Gopnik's research relates this pattern to computational ideas about search and sampling, evolutionary ideas about human life history, and neuroscience findings about plasticity.
Alison's hypothesis is that the evolution of our distinctively long, protected human childhood allows an early period of broad hypothesis search, exploration and creativity before the demands of goal-directed action set in.

Alison Gopnik is a professor of psychology and affiliate professor of philosophy at the University of California at Berkeley. She received her BA from McGill University and her PhD from Oxford University. She is an internationally recognised leader in the study of children's learning and development and was one of the founders of the field of 'theory of Mind', an originator of the 'theory theory' of children's development, and more recently introduced the idea that probabilistic models and Bayesian inference could be applied to children's learning. She has also written widely about cognitive science and psychology for Science, The New York Times, Scientific American, The Atlantic, The New Yorker, The Times Literary Supplement, The New York Review of Books, New Scientist, and Slate, among others. Her TED talk on her work has been viewed more than four million times.