Description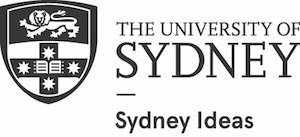 Hear experts, including the Brain and Mind Centre's Professor Adam Guastella, explore how we might create cultures and environments that support neurodiversity, and recognise the varying levels of communication and experiences that can exist for people with autism.
Join us for a productive conversation about ways we can build pathways to foster learning and communication, from school to the workplace for individuals with autism.
We're bringing together speakers who work in the area of neurodevelopment and education, to discuss current research and best practice. You will also hear from a University of Sydney student with autism about their experiences and challenges of navigating the education system.
During Disability Inclusion Week, the University will launch its new Disability Inclusion Action Plan 2019-24.
The speakers

Professor Adam Guastella, University of Sydney
Max Prineas, Sydney Conservatorium of Music
Susannah Gregory, University of Sydney
MC: Chloe Maxwell