Description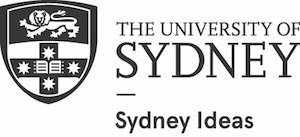 The way we think about building is long overdue for an overhaul – a fundamental shift. Despite innovation and rapid transformation in other industrial sectors, buildings are still designed and made much as they were 50 years ago.

Join Professor Mathew Aitchison from the University of Sydney's Innovation in Applied Design (IAD) Lab, who will chair a panel discussion with leading national and international experts. Hear the panel make a case for major changes to current practices – development, design, construction and operation of buildings – to ensure the industry can meet 21st century challenges.

This debate is timely – over the last 10 years record rates of building seen in many countries have not kept up with demand. In the next decade, this rate of production will need to accelerate even more to keep abreast of existing and emerging needs.

It is no longer sufficient to make more buildings in less time. There is a now widespread expectation that buildings will:


be more affordable

reduce environmental impact

be higher performing

be safer, stronger and more durable

be more flexible and functional

embody great design to promote wellbeing and delight in their users.


The panel discussion will be accompanied by a full-scale apartment of the future from the IAD LAB's Cooperative Research Centres Project Industry partnership with Lendlease, and coincide with a book launch of the new book Prefab Housing and the Future of Building: Product to Process by Professor Aitchison and other leading experts.

Speakers:

Dr. Mathew Aitchison is Professor of Architecture at the University of Sydney, where he directs the Innovation in Applied Design Lab. Mathew is a researcher, teacher and designer, and currently directs major research projects exploring industrialised building. Mathew has published widely, his most recent volume is titled,

Prefab Housing and the Future of Building: Product to Process, (Lund Humphries, 2018).



Anne Beim, M.Arch./PhD, Professor in Architecture at The Royal Danish Academy of Fine Arts School of Architecture. Head of CINARK - Centre for Industrialized Architecture: that bridges the gap between the architectural education, the construction industry, and the architectural profession. Co-chair of the Graduate Program; Settlement, Ecology and Tectonics.

Anne's research focus includes contemporary and historical theories/ practices of building culture and tectonics, with a focus on ecology, architectural quality, building industry, materials, construction principles and detailing.



Dr Kerry London is Professor Built Environment and Urban Transformation at Western Sydney University where she is also Deputy Dean School of Engineering Computing and Mathematics. She has an international research reputation and is a considered a leader in construction supply chain theory and practice. Her work focusses on adoption of innovative technologies. She has published more than 160 peer reviewed publications, won over $3.5M and supervised 11 PhD students since 2003. She has given various international keynotes at both industry and academic conferences. She currently is a Chief Investigator on four ARC grants. Kerry is Chair of the NFP Australian International Group for Lean Construction and has held numerous leadership positions in academia.



Daryl Patterson is a graduate of the University of Auckland's School of Architecture and currently leads operational excellence initiatives for the Lendlease Property business. This work includes the creation of governance models, the establishment of a national procurement function and the creation of the Lendlease Innovation Lab. At present Daryl is involved in a major research initiative with the University of Sydney into advanced manufacturing techniques for multi-storey buildings.

Andrew Stevens is the Chairman of Advanced Manufacturing Growth Centre Limited and a Director of Stockland Group Limited, MYOB Group Limited, Thorn Group Limited, the Greater Western Sydney GIANTS and CEDA. He was formerly the Managing Director of IBM Australia and New Zealand, and is a member of the Professional Conduct Oversight Committee of CAANZ, The Chief of the Defence Force's Gender Equality Advisory Board and the Male Champions of Change, a group of CEOs and Directors working to make gender equality a reality.


Please join us for drinks at 6pm in the foyer of the Charles Perkins Centre Auditorium. The lecture will start at 6.30pm. "Prefab Housing and the Future of Building: Product to Process" will be available for sale before and after the event (credit cards only).

For more information about how the University of Sydney handles personal information, please click here.