Description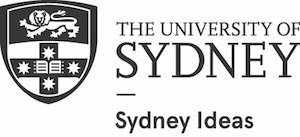 Are archaeologists missing out on a valuable discovery channel? In the latest Tom Austen Brown lecture Dr Mark Collard, an evolutionary anthropologist, argues that comparative ethnology – comparing and contrasting the features of large samples of human societies – should be a key archaeological tool.

Also known as cross-cultural analysis, comparative ethnology has a long association with archaeology. The pioneering archaeologist Augustus Pitt Rivers was an exponent of it, and the career-capping book of influential 20th century archaeologist , Lewis Binford, is a work of comparative ethnology.

Dr Collard, a professor in the Department of Archaeology at Simon Fraser University in Canada, will demonstrate that there are both theoretical and practical justifications for archaeologists to embrace comparative ethnology. He recommends equipping archaeology undergraduate students with this technique, which should enable the discipline to make faster progress with understanding patterns in archaeological records.

ABOUT THE SPEAKER
Professor Mark Collard is Canada Research Chair in Human Evolutionary Studies and Professor of Archaeology and Biological Anthropology at Simon Fraser University, Canada. He has been at SFU for a decade. He trained in archaeology at the University of Sheffield, and then pursued a PhD in hominin palaeontology at the University of Liverpool. He was subsequently a Wellcome Trust Bioarchaeology Postdoctoral Fellow at University College London. In addition to his position at SFU he has held a part-time personal chair in the Department of Archaeology at the University of Aberdeen in the UK. Professor Collard is also a Fellow of the Society of Antiquaries of London. He works on a number of topics in evolutionary anthropology. Among these are the identification of species in the hominin fossil record, the reconstruction of fossil hominin and non-human primate phylogenetic relationships, and the estimation of body mass, stature and age from skeletal material. He is also a leading researcher in using methods and theory from evolutionary biology to investigate archaeologically and ethnographically documented patterns of material culture variation.


Sydney Ideas will handle your information in accordance with our privacy policy.