Description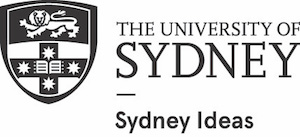 The 2017 ASAL Patron's Lecture
In his ASAL Patron's Lecture, Omar Musa will combine readings from his own work with his thoughts about his writing process, such key themes as migration, belonging and dreams, and reflections on Australian literature and culture at large.


About the Speaker
Omar Musa is a Malaysian-Australian author, rapper and poet from Queanbeyan, Australia. He is the former winner of the Australian Poetry Slam and the Indian Ocean Poetry Slam. He has released three hip hop albums, three poetry books (including Parang and Millefiori), appeared on ABC's Q&A and received a standing ovation at TEDx Sydney at the Sydney Opera House.

He has toured his poetry and music extensively internationally, in Asia, the USA, Europe, South America and Australia, including appearances at the Edinburgh Book Festival and the Jaipur Literature Festival. He has shared the stage with performers like Gil Scott-Heron, Kate Tempest, Saul Williams and Horrorshow.

His debut novel Here Come the Dogs was published by Penguin Australia in 2014. Here Come the Dogs was long-listed for the Miles Franklin Literary Award and Musa was named one of the Sydney Morning Herald's Young Novelists of the Year in 2015. Here Come the Dogs came out in the USA through The New Press in January 2016.
About the ASAL Patrons Lectures:
This series of free public talks by writers is presented by the Association for the Study of Australian Literature (ASAL). ASAL's Patrons Lecture series is supported by funding from the Copyright Agency (CA) and aims to foster appreciation of contemporary Australian writers and writing.

Omar Musa's Patron's Lecture at the University of Sydney is supported by ASAL, CA and the Australian Literature Program in the Department of English.
Please join us for refreshments after the lecture, and at 6.30pm a presentation by Beth Yahp for the 2017 Reading Australian Literature Series