Description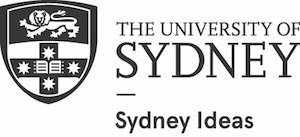 Australian Book Review is delighted to present the winners of its prestigious Calibre Essay Prize this year, Michael Adams and Darius Sepehri, in conversation at Sydney Ideas. Both will read extracts from their Prize-winning essays, and discuss the themes of grief and mortality found in both pieces.

Michael Adams, an associate professor of Human Geography at the University of Wollongong, won first prize for 'Salt Blood', a remarkable and highly original meditation on freediving and mortality, which was published in the June-July 2017 issue of Australian Book Review.

Darius Sepehri, a PhD student at the University of Sydney, won the second prize for his essay 'To Speak of Sorrow', an essay about the many kinds of grief and their different expressions in writing and culture, as lament, testimony, or ritual. His essay will be published in the August issue of Australian Book Review.

Hosted by Peter Rose, Editor of Australian Book Review.

ABOUT THE SPEAKERS:

Michael Adams teaches and researches at the University of Wollongong, and before that worked for environment NGOs, the national parks service, and Aboriginal organisations. His focus is on human–nature relationships, especially with Indigenous and local communities, and he likes full-immersion methodologies. He was born in India and spends much time outdoors in Australia, India, the United States, and arctic Scandinavia; in the ocean freediving and spearfishing; and in the bush. He writes in a wide variety of forms, including narrative non-fiction, online essays and peer-reviewed academic articles. He believes we change the world through the stories we tell.

Darius Sepehri was born in Iran and moved to Australia at the age of five. He has an abiding passion for Persianate culture and poetry as well as for English and world poetry, writing, film, religions, art history, philosophy, and the natural world. He is a researcher and writer, and currently completing a doctoral thesis at the University of Sydney in the International and Comparative Literary Studies Program. He has published translations of Hafez, on whom he plans to continue working, and a long essay on the influence of Persian poetry on Judith Wright in Southerly.


Copies of Australian Book Review's June-July and August issues will be on sale.