Description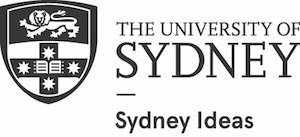 It is widely held that scientists should, or must, use 'storytelling' to communicate their findings, and to increase impact and engagement. It is an innovative, exciting, and challenging idea for many researchers. But what do we mean by 'storytelling' anyway? Is it a good idea? Scientists are not trained to develop and tell stories. Storytelling is by definition emotive and subjective, while scientific work often upholds values of reason and objectivity. 

This panel will explore these questions, and more, including the possibility that storytelling is exactly what science needs, with a view to answering the question: Is storytelling bad for science?


SPEAKERS:
Professor Nick Enfield
Nick Enfield is Professor of Linguistics at the University of Sydney. He is Head of the Post-Truth Initiative and Director of the Sydney Social Sciences and Humanities Advanced Research Centre. His research on language, culture, and mind focuses on social interaction, specializing on the languages of mainland Southeast Asia, especially Laos. His work has appeared in the New York Times, the Wall Street Journal, Science magazine, and the Times Literary Supplement. His latest book is How We Talk: The Inner Workings of Conversation.


John Collee
John studied medicine in Edinburgh, Scotland, and subsequently worked as a doctor in the UK and various developing countries. From 1991-96 he wrote a popular weekly science column for The Observer newspaper. He has written three novels published by Allen Lane and Penguin: "Kingsley's Touch", "A Paper Mask" and "The Rig". Since moving to Australia in 1998 he has written or co-written a number of feature films often with an environmental theme, including the Oscar nominated "Master and Commander" (2003), the Oscar winning "Happy Feet" (2006), plus Creation (2009), Walking With Dinosaurs (2013), Wolf Totem (2015) and the Oscar nominated "Tanna" (2017). Full list of credits at johncollee.com. He occasionally teaches screenwriting at AFTRS, is Creative Director at Hopscotch Features, and is co-founder of the climate action group 350.org.Austral


Alana Valentine
Alana Valentine is an Australian dramatist, and was a Writer-in-Residence for 2017 at the Charles Perkins Centre, an innovative research facility addressing diabetes, obesity and cardiovascular disease. Her play Ear to the Edge of TIme, researched at Parkes Observatory and in consultation with prize-winning astrophysicists won the S.T.A.G.E International Award in 2012. Alana works with Bangarra Dance Theatre as dramaturg. Recent books include Dear Lindy (NLA) and Bowerbird: The art of making theatre drawn from life(Currency Press).


Professor Jennifer Byrne
Professor Jennifer Byrne has spent her scientific career analysing childhood and adult cancers at a molecular level. She is Head of the Children's Cancer Research Unit at Kids Research at the Children's Hospital at Westmead, and Professor of Molecular Oncology in the Sydney Medical School. Her research interests include fat storage in cancer cells, cancer predisposition genes and predictive biomarkers in childhood cancer patients, and improving the operations of human tissue biobanks. Professor Byrne was named as one of the journal Nature's "10 people who mattered in 2017", for identifying and reporting numerous flawed cancer research papers, some of which have been retracted from the literature.


Professor Geraint Lewis
Born and raised in Old South Wales, Geraint F Lewis completed degrees in London and Cambridge before undertaking research in Canada and the US. He moved to Australia in 2000 and is now professor of astrophysics at the Sydney Institute for Astronomy at the University of Sydney. His research focuses on cosmology, gravitational lensing and galactic cannibalism, all with the goal of unravelling the dark-side of the universe. He has published more than three hundred articles in astrophysics, as well as speaking to varied audiences on cosmology and the nature of the universe. He is co-author of A Fortunate Universe: Life in a finely tuned cosmos, which examines why the physical properties of the universe appear to be just right for complexity and life.

This event is a part of the 2018 Innovation Week. The University of Sydney's Innovation Week celebrates the ground breaking discoveries and transformative inventions from our academics and students.