Description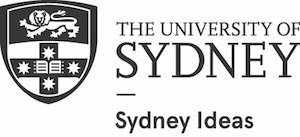 A Sydney Ideas, Westmead event

How can experts in design contribute to healthier lives for all? What can engineers, designers, and computer scientists do to transform how we access, understand and deliver better health?

Principles of design and engineering underpin our everyday lives, and their proper application can have a significant impact on the health of individuals and communities.

Systems for organising our health services benefit from design expertise to improve access and accountability, ultimately enabling people to get the right treatment sooner, and with minimal waste of resources. Personalised technologies such as smartphone apps enable people facing diverse challenges like cultural barriers, disability and geographical isolation to contribute to the management of their own health. Engineering and iterative design is accelerating the development of better treatment tools, practices and appliances, which results in fewer medical interventions, shorter periods of hospitalisation and faster recovery for patients.

Join our expert panel of design technologists to for this exciting conversation about how principles of design are already improving our health, and to explore what more is possible for the future of better health, by design.


THE SPEAKERS:
Dr Naseem Ahmadpour, Lecturer in Design Thinking at The Design Lab, School of Architecture, Design and Planning, University of Sydney. Dr Ahmadpour's research is interdisciplinary and broadly focused on design for wellbeing and life enjoyment. She investigates motivation and perceived abilities in relation to behaviours, decisions and experiences in areas of exercise and healthy behaviour and explores new possibilities in design. Her research is aimed at inspiring new technologies that enhance one's ability to self-regulate and to overcome perceived limitations and therefore enjoy a higher quality of life.
Dr Tegan Cheng is a Research Officer at the Engineering and Prototyping of Implants for Children (EPIC) Lab, based at the Kids Research Institute at the Children's Hospital at Westmead, and conjoint lecturer at Sydney Medical School and the Faculty of Engineering & IT, University of Sydney. She is a graduate of the University's Biomedical Engineering and Medical Science undergraduate programs. In 2016 she was awarded her PhD, which focused on the use of tissue engineering constructs to improve fracture healing and other bone deficiencies. Currently, one of Tegan's main research interests is in the development of new medical devices to provide solutions within paediatric orthopaedics. Working closely with clinicians, Tegan aims to design novel implants that address the unmet needs in this field. She believes strongly in the need for translatable and multi-disciplinary research and is driven to see new technologies integrated into clinical practice.
Associate Professor Cara Wrigley is an industrial designer and Associate Professor of Design Innovation in The Design Lab at the University of Sydney's School of Architecture, Design and Planning. Her primary research interest is the application and adoption of design innovation methods by various industry sectors in order to better address customer latent needs. In health, her work has focused on the role of design as an interface between end users and engineered solutions and devices, with an emphasis on improved adoption of treatment and devices through enhanced aesthetic design and usability.
Carl Gray BSW MCFT, is

Senior Social Worker & Acting Unit Head of the Early Childhood and Child and Family Units, Redbank House, Westmead. Carl currently heads a multidisciplinary team that provides tertiary mental health interventions to children and their families in western Sydney, including an intensive school based program delivered in collaboration with the Department of Education.

With significant exposure to design principles and a previous career in the fashion industry, he

has an interest in supporting mental health and wellbeing through an approach that acknowledges an integrated view of the person and the social and relational context of learning and development.



More information aboutt the the EPIC lab at the Kids Research Institute and the Design Lab in the Faculty of Architecture, Design and Planning.