Location
MacLaurin Hall
The Quadrangle
University of Sydney
Camperdown, NSW 2006
Australia
Description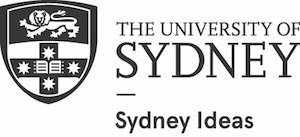 Yale researcher Monkol Lek has overcome incredible adversity to almost singlehandedly allow us to enter previously unfathomable territory in genetic research - to manipulate the genome, change the structure and correct personal cells.
From his humble beginnings in Blacktown, growing up as a Cambodian refugee, to running a research lab at Yale – one of the world's leading universities – Monkol Lek's story is simply extraordinary.
When a rare medical condition (limb girdle muscular dystrophy) struck Monkol in his early twenties, he took matters into his own hands and retrained in human genetics at the University of Sydney at Westmead.
Monkol is now at the forefront of genetic research at Yale and his findings so far have the potential to be game changing for a number of diseases.
Join us to hear him talk about his groundbreaking research at Sydney Ideas. Monkol will be joined by Associate Professor Sandra Cooper from the University of Sydney.
Monkol has been announced as one of TEDxSydney's 2019 speakers. Sydney Ideas is pleased to partner with TEDxSydney to welcome our pioneering alumnus back to the University.
The speakers
For more information about how the University of Sydney handles personal information, please click here.