Description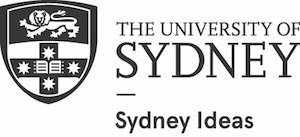 'Health hacks' telling us how to stay young in mind and body are everywhere these days - magazines, newspapers and all over the web – but are they true? Can we trust their advice?

Aging is inevitable, but what can we do to keep our minds and body sharp?
Do I have to exercise every day for health benefits? Can I drink alcohol and still be healthy? What kind of exercise is the best for me? What can I do prevent cognitive decline and diseases like dementia?
With so much conflicting advice out there, what do experts have to say about the health hacks that promise a longer, happier, healthier life?

The University of Sydney has some of the world's foremost researchers on these subjects. In this health forum, they will highlight helpful insights that are changing people's lives for the better, and teach us all how to best look after our minds and bodies as we age.
Please join our experts at this health forum – your questions and comments are welcome.

ABOUT THE SYDNEY IDEAS HEALTH FORUMS
Each year, the University of Sydney's health and medicine disciplines host a series of public health forums that bring together experts and interested people to discuss key healthcare issues affecting millions of Australians. For the full 2017 program, see Health Forums page.
Follow via #SydHealth